Blog:

Gabby cabby

Simon Warburton | 19 November 2010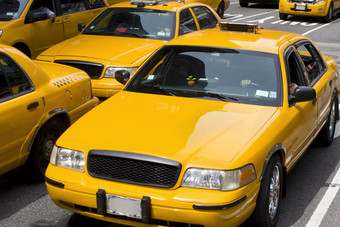 New York cabs out to tender
News that New York has put its new taxi contract out to competitive tender will come as great interest to all who have to use the iconic yellow vehicles.
Despite having 16 different vehicles from nine different manufacturers, New York cabs always seem to stand out in that luminous yellow and are as distinctive as the ubiquitous London taxis.
That's where any apparent similarity apparently ends however. In the few times I've had to hail a New York cab, I've forgotten what seems to be the first rule of Big Apple cabbies.
Which is they don't appear to know where they're going.
Never mind 'The Knowledge' - that fabled attribute London Cabbies guard as a badge of honour to the UK capital's twisty, winding streets. Now - and I may have just been unlucky - but New York taxi drivers need you to know where to go and how to get there.
I remember having to flag down a policeman once from a yellow cab - he seemed quite surprised - to ask directions - and even he didn't know - so the meter wound round and round - hang on...
What London and New York taxi drivers share nonetheless, is an ability to discuss the issues of the day, regardless of whether you want to or not - the "gabby cabbie" is universal.
---
Most popular news
---
Most popular insights
---