Blog:

Falling out of style

Mark Bursa | 26 May 2010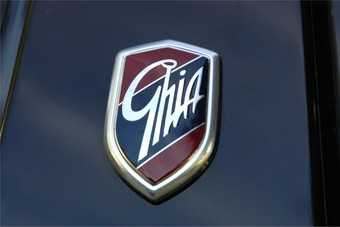 Ghia badge on a Ford was once prized
I wonder how Giorgetto Giugiaro really feels about seeing the ItalDesign company he spent forty years building as part of a global automaker?
He'll surely be hoping it'll have a better future than another Carozzerie that he headed before setting up ItalDesign in 1968 - Ghia.
From 1965 to '67, Giugiaro, then a young, rising star of the car industry, was appointed head of design for Ghia – a company at the time most famous for a VW model, the Beetle-based Karmann Ghia coupe. Changes of ownership at Ghia meant Giugiaro's tenure was brief. By 1970, Ghia had become a division of a major car company – Ford.
Oddly, in the same week that VW announced the ItalDesign deal, Ford announced that it had killed the Ghia sub-brand in the UK, saying it had run its course.
While the Ghia studio in Turin remains part of the Ford empire, the Ghia brand was very soon relegated to little more than a top-line trim level. Successfully too, for 30 years and counting, through various generations of Granadas, Cortinas, Escorts and Fiestas. Ghia meant plush velour seats instead of vinyl. The vinyl went on the roof, of course.
Ghia trim had come to stand for fake wood and a soft ride – certainly not the image Ford wants to project, in the UK at least. Fiesta, Focus and Mondeo have all lost their Ghia versions over the past year or so, and the last of the Ghia-badged Galaxy models will be gone any day now.
"It's served us very well – but we're in a new decade and we've got to show people we're doing something a little bit different," said Ford of Britain marketing director Mark Simpson.
In its place is Titanium, a more modern and youthful sub-brand, but pitched above Ghia in terms of specification, so as not to alienate the older buyer more accustomed to a Ghia.
"The Ghia customer wanted luxury and more appointment. Titanium is more modern – though we had to satisfy older customers – we didn't want to follow Oldsmobile and reinvent the brand, but lose all our existing customers," Simpson said. The plan seems to be working. Take-up of Titanium trim is much greater. "On old Fiesta, we sold 3% Ghia, but with the new Fiesta, Titanium take-up is over 20%," he added.
Ghia trim lives on in many European markets, however, but the studio was reconfigured as an "virtual design centre" in 2002 – its last tangible contribution to the Ford range was the Streetka cabrio of a few years back.
It's a bit of a waste, really – considering what might have been. In 1964, Ghia even tried to become a supercar brand of its own, creating a beautiful Chrysler-powered coupe called the L6.4 (the name relates to the size of its 6.4-litre V8 engine).
It's a rare car, but a familiar one– how many 40-somethings had the Corgi Toys model of the L6.4 in the '60s, complete with the little corgi dog on the parcel shelf? Coolbear certainly had one (and probably still has it somewhere) and as a young lad often wondered why he never saw a real one on the streets of Blackpool.
Probably something to do with the total production run - just 25 were built. Customers included Frank Sinatra. But he preferred Vegas to the Golden Mile...
ANALYSIS: Has Giugiaro got the timing right?
---
Most popular news
---
Most popular insights
---