Blog:

Electric Saab

Dave Leggett | 20 September 2010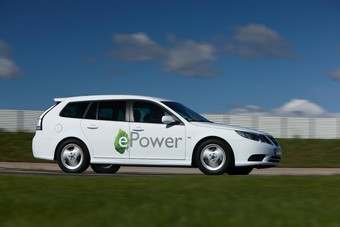 The Saab 9-3 ePower is a prototype for a test fleet of 70 vehicles which will participate in extensive field trials in Sweden early next year.
I can't help thinking that Saab is slightly missing the point in showing an electric version of its 9-3 in Paris. Yes, there is life after GM and Saab is anxious to prove that it can be a player, but Saab might be better to wait until it can show an electric Saab on a smaller platform.
If Saab's engineer's have managed to eke out a 124 mile range on a full charge on a 9-3, then well done them, but that number would be bigger on a smaller and lighter vehicle – maybe one that could be fully engineered from the start to accommodate electric propulsion. A Saab 9-3 estate is firmly in the territory of household main vehicle and that range is still tight for vehicles in that category – unless Saab has done its homework and reckons there are still enough who would buy. I am just a bit doubtful that the market is there in sufficient quantity for the 'all-electric family estate' that has a range of around 124 miles.

A smaller electric car, perhaps as part of a new style-conscious family of compact Saabs (part of 'Project 92' maybe...) aimed at well heeled urban buyers might be better. And, in addition, the electric variants could find buyers as second cars for those who already have a bigger Saab blessed with more traditional Saab values.
Saab has just announced that CO2 emissions of just 119g/km and combined fuel consumption of 4.5l/100 km have been achieved by Saab engineers in adopting two-stage turbocharging across the 9-3 diesel range. The efficiency gains that manufacturers are making with the internal combustion engine continue to impress. It's horses for courses and the ICE is eminently suitable for some products and customers, with fully electric propulsion equally suitable for others. All vehicle manufacturers need to develop an understanding of future markets and where their new product strategy fits it. Easy to say, I know.
In any case, good to see Saab alive and kicking and at a show with new things. Maybe that's the point for Saab right now.
PARIS PREVIEW: Saab to show all-electric 9-3
---
Most popular news
---
Most popular insights
---