Blog:

Chopped Murano...

Dave Leggett | 19 November 2010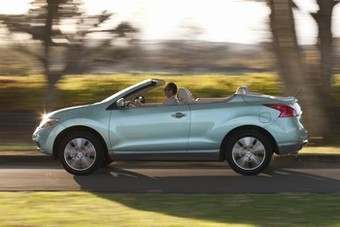 Nissan's Tavares: "It's time to rethink what a convertible can be."
Nissan pushed the boat out in LA. And I liked the Ellure concept - nice name also, an alluring sedan concept for females. But the Murano-based CrossCabriolet? I'm not sure you can take an SUV (admittedly, Murano is one that is relatively well styled) and do a cabriolet that works. The proportions are just a bit odd and what does it say about the driver?
We generally associate wind-in-the-hair motoring with a desire to get some earthy pleasure - and a bit of speed, cornering fun even - from the driving experience and I'm not sure that quite sits with the set-up of a big SUV that wafts you along at six feet in the air. But, hey, maybe Nissan has done its market research and discovered a niche that no-one else has considered.
LA SHOW: Nissan presents three new models
---
Most popular news
---
Most popular insights
---