Blog:

Carnage on the roads

Dave Leggett | 20 August 2010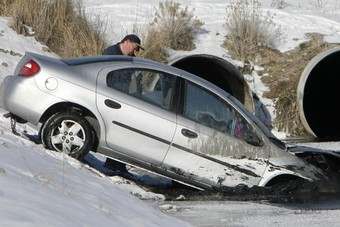 If you are involved in a road traffic accident, your chances of avoiding serious injury have been greatly enhanced by advances in car design and safety innovations over recent decades, but speed, metal and mass are still a potentially lethal combination
I have looked into road death stats before and the aggregate numbers are undeniably scary.
Tens of thousands being killed on the roads annually in Western Europe (30,000-40,000 sticks in the mind - I think a broadly similar figure for the USA) is undeniably a big headline number and not to be casually dismissed.
And I obviously applaud the efforts of all those charged with getting accident rates and casualties down. The fact that - in Europe - accident rates vary so much by country suggests that there are things that can be done to improve safety, so there's no room for complacency or simply shrugging the shoulders. Car design, safety technology, highway construction/layout, street 'furniture', rules of the road and driver education - especially for the inexperienced kids - all have roles to play.
That said, a degree of perspective is needed. The physical transportation of people and goods will never be entirely risk free. More people die from other things and you face an assortment of varying risks to your continued health from a multitude of sources from the moment you step outside your front door in the morning. You'd be pretty unlucky to be struck by lightning or a meteorite, but if you ride a motorcycle you have perhaps significantly increased your chances of spinning off your mortal coil. And drunk pedestrians are also dramatically shortening their odds of getting into a spot of serious bother while attempting to cross the road.
With respect to road death stats though, a bit of granularity and detail can perhaps be helpful to establishing the causes of accidents, addressing those and also arriving at a reliable assesment of risk for different road users. This blog on Autocar caught my eye...
---
Most popular news
---
Most popular insights
---