Blog:

Booming brilliant

Simon Warburton | 5 November 2010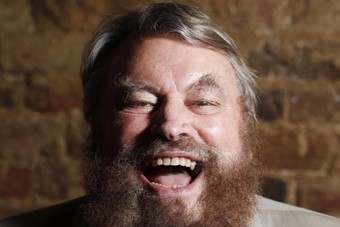 [Flash] Gordon's ali-i-i-ve...
For those wishing perhaps their sat navs had a more distinctive voice than the spookily smooth tones normally associated with the mapping device, here's something a million miles away.
There's a British actor called Brian Blessed, whose king-sized stature and voice has been booming out of television screens and from stages for decades.
It appears a Facebook campaign attracted 25,000 people who pressed for the Shakespearian-toned one to record driving instructions with his, well, vast voice and TomTom has released his sat nav recording today (5 November).
Brian's instructions include gems such as:
"Toll Charge. Give them the exact money and tell them to keep the change" and "You've reached your destination. Congratulations. Onwards and upwards!"
A motorist from Manchester launched a Facebook group to make driving more 'shouty', called: "Campaign to get Brian Blessed to do a voice over for my sat nav".
After more than 25,000 people signed up, TomTom and the actor agreed to record the voice in what is thought to be a first for creating a product through social media.
It's impossible to get a flavour of Brian's full vocal range without listening to the great man himself, so here's a quick clip to show off his sat nav talents.
---
Most popular news
---
Most popular insights
---