Latest automotive news & analysis in Asia
---
Latest insights
---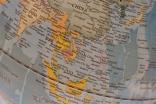 ASEAN sales just slightly lower in Q1
5 May 2021 | just-auto.com editorial team
Sales of new vehicles in southeast Asia's six largest markets declined by just 0.2% to 692,961 units in the first quarter of 2021 from 694,4...
---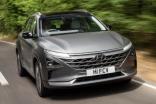 A week with the hydrogen fuel cell Hyundai Nexo
5 May 2021 | Glenn Brooks
What's like to run a fuel cell vehicle as your only car? Enjoyable and surprisingly easy is the short answer, albeit with refuelling being s...
---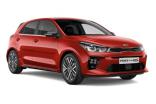 2021 Rio - Kia updates its global best seller
26 Apr 2021 | Glenn Brooks
As the era of high-priced Kia EVs begins with the arrival of the EV6, the brand's emphasis on electrification at more affordable levels cont...
---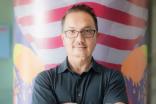 Battery management technologies key to EV ecosystem – COMMENT
23 Apr 2021 | Guest
In this latest guest article written exclusively for just-auto, Dato Madani Sahari, the CEO of Malaysia Automotive, Robotics and IoT Institu...
Latest interviews
---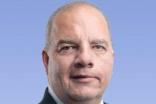 Industry perspectives on 2020 - Yanfeng Automotive Interiors
22 Dec 2020 | Dave Leggett
In these extraordinary times, we have reached out to parts of the global auto industry for perspectives on current challenges and a take on prospects for 2021. In particular, we wanted to get a range of perspectives and viewpoints. In this latest in the series we are publishing this month, we hear from Steve Meszaros, Chief Executive Officer at Yanfeng Automotive Interiors.
---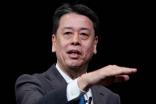 INTERVIEW – Nissan CEO Makoto Uchida
24 Aug 2020 | Paul Horrell
Makoto Uchida became president and CEO of Nissan in January 2020, and by May had unveiled his four-year transformation plan, Nissan Next. It's a company in no little turmoil: Uchida is the third CEO since the ousting of Carlos Ghosn in 2018, last year's loss was $6.2bn, it has huge excess capacity and strategic troubles not least around the Alliance with Renault and Mitsubishi.
Latest news
---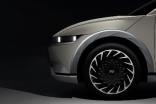 Hyundai Motor Group to build EVs In the US
14 May 2021 | Graeme Roberts
Hyundai Motor Group (HMG) said it would spend $7.4bn in the US by 2025 to produce future EVs, enhance production facilities and further its investments in "smart mobility solutions".
---
Cost control boosts Honda Motor full year profit
14 May 2021 | Graeme Roberts
Despite some unfavourable factors such as a decrease in demand due to the impact of the COVID-19 pandemic and the impact of semiconductor supply shortages, Honda Motor operating profit for the fiscal year ended 31 March, 2021 was JPY660.2bn due primarily to control of selling, general and administrative (SG&A) expenses and cost reduction efforts based on a review of business activities, as well as an increase in profit due to a year-on-year difference in the amount of the provision for credit losses recorded for financial services business.
---
Hyundai, Samsung to collaborate in chip development
14 May 2021 | just-auto.com editorial team
Hyundai Motor Group is joining forces with consumer electronics giant Samsung Electronics and state-owned research institutes to overcome the global shortage of semiconductors which has disrupted vehicle production worldwide over the last six months, according to local reports.
---
Japan sales rebound 29% in April
14 May 2021 | Graeme Roberts
Japan's new vehicle market rebounded by over 29% to 349,895 units in April 2021 from weak year-earlier sales of 270,393 units, according to registration data released by the Japan Automobile Manufacturers Association.
---
WeRide secures new funding round
14 May 2021 | Dave Leggett
WeRide, a China-based autonomous driving company, has secured Series C funding from investors including IDG Capital, Homeric Capital, CoStone Capital, Cypress Star, Sky9 Capital and K3 Ventures, as well as existing investors CMC Capital Partners, Qiming Venture Partners and Alpview Capital.
---
Hozon Auto teams up with cybersecurity giant
13 May 2021 | Dave Leggett
Chinese cybersecurity firm Qihoo 360 will ink a partnership with electric vehicle (EV) startup Hozon Auto.
---
Vietnam sales jump 75% in April
13 May 2021 | just-auto.com editorial team
Vietnam's new vehicle market continued to rebound in April 2021, with sales surging by over 75% to 18,941 units from weak year-earlier sales of 10,816 units, according to wholesale data released by the Vietnam Automotive Manufacturers Association (VAMA).
---
China vehicle sales rise 9% in April
13 May 2021 | just-auto.com editorial team
China's new vehicle market expanded by 8.6% to 2.252m units in April 2021 from 2.070m in the same month of last year, according to passenger car and commercial vehicle wholesale data released by the China Association of Automobile Manufacturers (CAAM).
---
Russia posts major sales jump for April
13 May 2021 | Simon Warburton
Russia has recorded a major jump in new car sales for April compared to the same month last year, when the pandemic started to significantly impact world trade.
---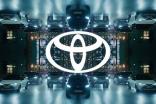 Toyota posts Q4 profit surge on lower costs
12 May 2021 | Dave Leggett
Toyota has posted a surge to profit in the fourth quarter on the back of lower costs, despite lower profits for the fiscal year ended March 31 amid lower sales caused by the pandemic.
Most popular news
---
Most popular insights
---