Algeria: Latest automotive news & analysis
---
Latest insights
---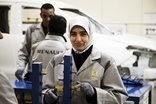 COMMENT: Chinese OEMs make their move on North Africa
28 Mar 2014 | Glenn Brooks
China's Shanghai GM Wuling, and BYD, have caused a surprise with world premieres at Algeria's national motor show. Renault and PSA should be taking note of a battle to come for control of this strategic regional market.
Latest news
---
Nissan to build new car plant in Algeria
13 Feb 2019 | Dave Leggett
Nissan and Algerian partner Groupe Hasnaoui will invest a total of US$160m in a new Nissan vehicle plant in Algeria to meet growing customer demand in the country and across Africa.
---
Hyundai and Global Group of Algeria to produce commercial vehicles
18 Dec 2018 | Dave Leggett
Hyundai Motor Company and Global Group of Algeria signed an agreement to jointly produce Hyundai's commercial vehicles in Algeria as Hyundai continues to expand its foothold in commercial vehicle businesses around the world.
---
Audi and Sovac to produce selected models in Algeria
7 Dec 2018 | Dave Leggett
Audi AG and the longstanding Audi importer Sovac have opened the assembly of three models in Algeria.
---
SEAT begins Ateca assembly in Algeria
23 Nov 2018 | Dave Leggett
VW-Group owned SEAT has begun assembling the Ateca at the multi-brand plant in Algeria owned by the Volkswagen Group and Sovac, the VW Group's importer in Algeria.
---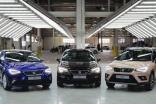 SEAT starts assembling Arona and Leon in Algeria
17 Jul 2018 | Dave Leggett
VW Group-owned Seat has begun the final assembly of the Arona and the Leon models at a plant in Algeria.
---
Seat to lead VW Group's North Africa expansion
25 Jun 2018 | Simon Warburton
Seat has been designated by Volkswagen to lead the Group's growth in North Africa and will start to coordinate strategy and on-site brands in the region, identify synergies and foster partnerships with other companies.
---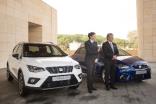 VW Group's Seat expanding operations in Algeria
23 Jan 2018 | Graeme Roberts
VW Group's Spanish brand Seat has announced plans to expand in Algeria following the group's opening of a multi brand vehicle assembly plant in Relizane last July and the recent launch of the redesigned Ibiza there.
---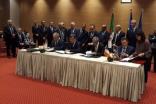 PSA teams with Algerian partners for 2019 production
13 Nov 2017 | Simon Warburton
PSA Group has created a joint venture with three Algerian partners, meaning a production unit will be fully working in 2019 and local operations gradually starting next year.
---
Volkswagen Group and Sovac open multi-brand plant in Algeria
27 Jul 2017 | Graeme Roberts
Volkswagen and partner Sovac officially opened their multi-brand joint venture assembly plant (view location in just-auto's search engine QUBE in Relizane, 280km south west of Algiers).
---
IRAN: IKCO to start Algerian exports, local assembly
22 Oct 2015 | Graeme Roberts
Iran Khodro (IKCO) will begin to export vehicles to Algeria following the signing of a memorandum of understanding (MoU). IKCO deputy CEO for export, Saeed Tafazzoli said the MoU included exports of 15,000 vehicles and setting up local production.
Most popular news
---
Most popular insights
---