Latest automotive news & analysis in Africa
---
Latest insights
---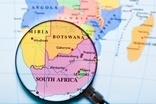 COMMENT: NUMSA strike rhetoric needs injection of hope
28 Jul 2014 | Simon Warburton
As sticking points go, South Africa's so-called 'peace clause' has proved exceptionally tricky to shift....
---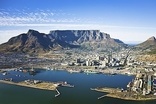 COMMENT: High time NUMSA ended permanent state of war with employers?
17 Jul 2014 | Simon Warburton
Is the National Union of Metalworkers of South Africa (NUMSA) interested in promoting its members' conditions and working with employers in...
---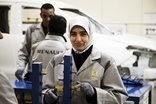 COMMENT: Chinese OEMs make their move on North Africa
28 Mar 2014 | Glenn Brooks
China's Shanghai GM Wuling, and BYD, have caused a surprise with world premieres at Algeria's national motor show. Renault and PSA should be...
---

COMMENT: "Avoidable" South Africa strikes bewilder negotiators
13 Sep 2013 | Simon Warburton
No sooner had the South African automotive industry thought it was out of the woods with the ending of one hugely damaging and costly strike...
Latest news
---
February SA sales 'better than expected' - dealers
9 Mar 2021 | Graeme Roberts
South Africa's National Automobile Dealers' Association (NADA) said February sales were more encouraging than had been expected.
---
Electricity increase will disrupt SA automotive supply chain - AIDCEC
2 Mar 2021 | Graeme Roberts
The Automotive Industry Development Centre in the Eastern Cape (AIDCEC) said an electricity tariff increase of 15% would hinder the South African automotive supply chain's drive for greater levels of global competitiveness.
---
Gefco opens new Tanger warehouse
23 Feb 2021 | Simon Warburton
Gefco has opened a new warehouse in Tanger Med Logistics Zone in Morocco with 11 loading and unloading docks.
---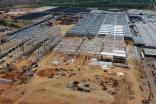 Ford $1bn South Africa spend adding 1,200 jobs
2 Feb 2021 | Graeme Roberts
Ford on Tuesday announced an investment of US$1.05bn (R15.8bn) in its South African manufacturing operations, the biggest investment in the automaker's 97-year history in the country.
---
South Africa sales off 29% in 2020, exports down 30%
22 Jan 2021 | Graeme Roberts
South Africa's auto industry trade group NAAMSA has described 2020 as an "extraordinary year that has brought unprecedented challenges to the country's economy in general and the automotive industry in particular".
---
Latest Safer Cars For Africa crash test results cause serious concern
3 Dec 2020 | Graeme Roberts
Global NCAP and AA South Africa announced the fourth round of #SaferCarsForAfrica crash test results saying the three models tested, the Great Wall Steed 5 pick up, Haval H1 five door SUV and the Renault Kwid five door compact all gave "serious cause for concern with poor levels of adult and child protection".
---
Bridgestone finalises Port Elizabeth closure process
13 Nov 2020 | Simon Warburton
Bridgestone South Africa (BSAF) has finalised the process to close down its tyre manufacturing plant in Port Elizabeth, Eastern Cape.
---
South African automakers plead for tax stimulus
30 Sep 2020 | Graeme Roberts
South African car makers have asked the government to reduce taxes on new vehicle purchases as part of a proposed stimulus package for the coronavirus-hit sector, according to a presentation from an industry body seen by the Reuters news agency.
---
Volkswagen opens vehicle assembly facility in Ghana
3 Aug 2020 | Graeme Roberts
Volkswagen is expanding its footprint in sub-Saharan Africa with the official opening of a vehicle assembly facility in Accra, Ghana.
---
Barcelona's loss, Rosslyn's gain - Nissan SA to build Navara
29 Jun 2020 | Graeme Roberts
Nissan South Africa expects to begin commercial production of the new Navara pick up truck in January 2021, the company said on Monday.
Most popular news
---
Most popular insights
---