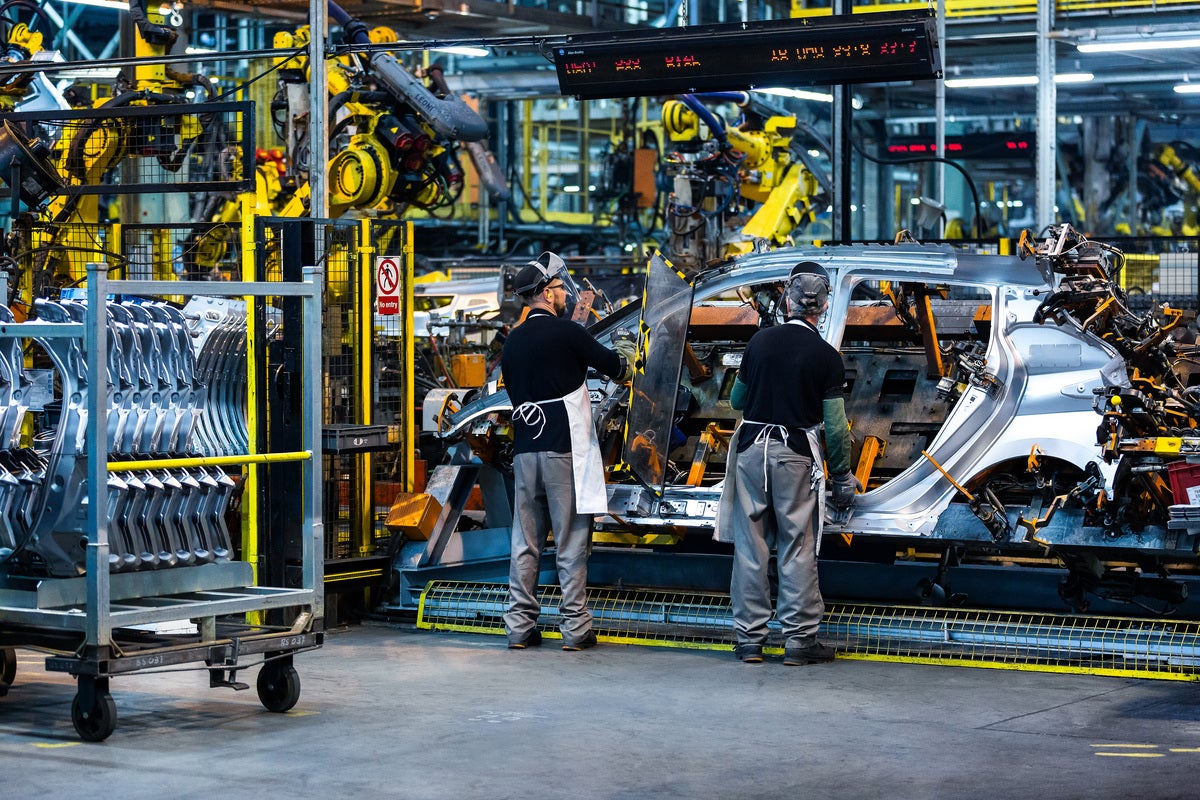 UK car production grew for the second consecutive month in November, up 5.7% over last year to 80,091 units, according to the latest figures published by The Society of Motor Manufacturers and Traders (SMMT).
The latest rise (albeit off a depleted year-ago base) means UK car manufacturing output has grown in six of the past seven months despite shortages globally of critical parts due to chip shortages.
However, despite the overall rise in output, November's performance was still down against historic levels and some 44.1% off the pre-pandemic five-year average for the month. November output was also 25.7% off 2019's total of 107,744 units.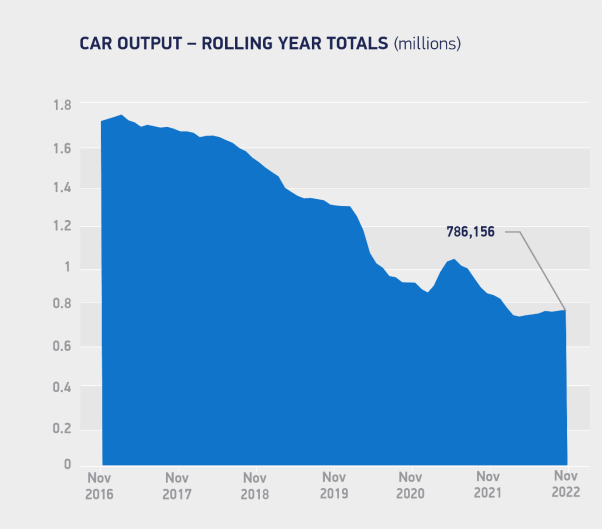 Global demand remains constrained by a number of factors, although there are signs that the global shortage of semiconductors is beginning to ease.
UK car production for the home market was up 59.1% to 20,206 units, a rise of 7,505 cars, while export volumes fell 5.0% to 59,885. Exports accounted for 74.8% of all cars made in the month with the majority of shipments (57.3%) heading into the European Union, followed by the US (21.9%) and China (5.9%).
Continuing the recent upward trend, UK production of battery electric (BEV), plug-in hybrid (PHEV) and hybrid (HEV) vehicles rose again, with combined volumes up 18.3% to 29,318 units and representing more than a third (36.6%) of total production in November. Since January, UK manufacturers have turned out 209,930 of these vehicles combined, up 2.9% on the same period in 2021.
Mike Hawes, SMMT Chief Executive, said: "These figures bring some Christmas cheer to UK car makers in what has been another incredibly tough year. Supply chain shortages, overseas lockdowns and some structural and product changes have combined to throttle output for much of 2022 but there is renewed hope these issues will begin to ease in 2023. This could bring a much-needed boost to the economy, however, to attract the investment needed for long term growth, we still need stability and more competitive conditions – not least to alleviate crippling long term energy costs."
Responding to the SMMT figures, Richard Peberdy, UK Head of Automotive, KPMG, highlighted ongoing supply chain issues. He said: "It has been another challenging year for UK car production. As we head into 2023, costs have been ramped up by inflation and there is unease about what happens after the current energy price protection ends. Whilst supply chain shortages have slightly eased, many supply problems remain, with no speedy resolution in sight – but will hopefully clear as 2023 progresses.
 "Electric vehicle adoption has been a silver lining on the 2022 storm clouds.  Whilst the cost of living crisis threatens that pace, transition to EVs has momentum that will certainly continue in 2023."