just-auto's online magazine focuses on the key developments in automotive technology, future vehicles and market trends, and has been designed to provide an enjoyable reading experience whatever your device.
Published quarterly in a unique digital, interactive format, just-auto magazine is free to read online in the web browser of your choice – whether you're on a desktop, tablet or mobile phone.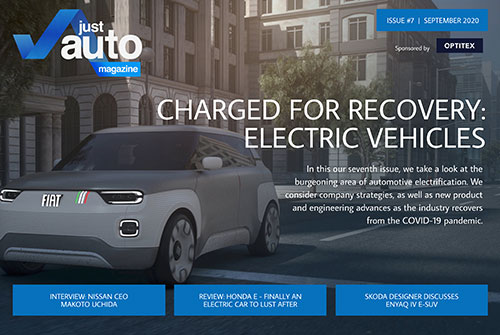 Charged For Recovery
Issue 07 - September 2020
In this issue: We take a look at the burgeoning area of automotive electrification. We consider company strategies, as well as new product and engineering advances as the industry recovers from the COVID-19 pandemic.
Read now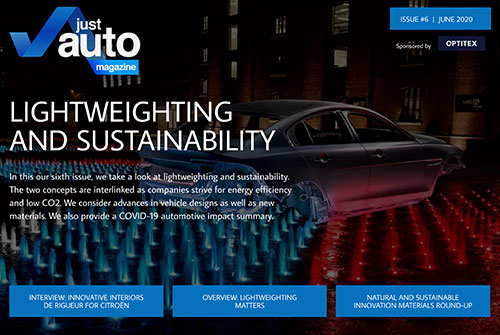 Lightweighting and Sustainability
Issue 06 - June 2020
We take a look at lightweighting and sustainability. The two concepts are interlinked as companies strive for energy efficiency and low CO2. We consider advances in vehicle designs as well as new materials. We also provide a COVID-19 automotive impact summary.
Read now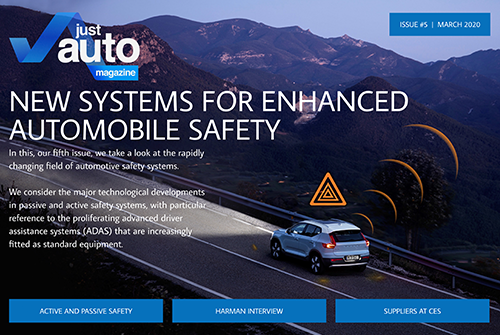 New systems for enhanced automobile safety
Issue 05 - March 2020
In this, our fifth issue, we take a look at the rapidly changing field of automotive safety systems.
Read now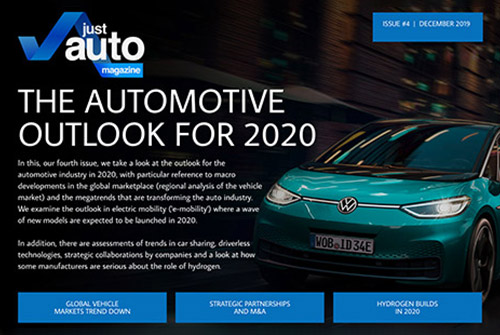 Automotive industry outlook for 2020
Issue 04 - December 2019
In this, our fourth issue, we take a look at the outlook for the automotive industry in 2020.
Read now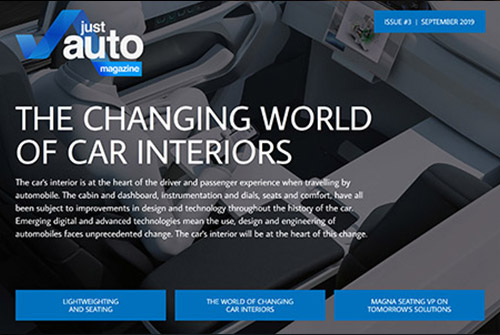 The changing world of car interiors
Issue 3 - September 2019
In this, our third issue we take a close look at the ever-changing world of the automotive interior.
Read now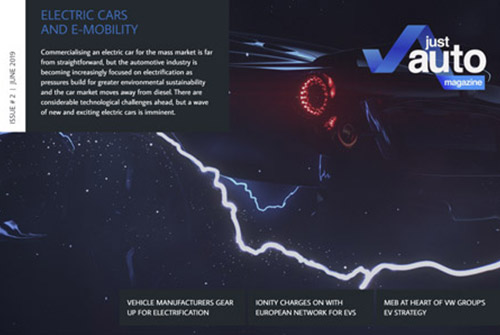 Electric cars and e-mobility
Issue 2 - June 2019
In this, our second issue we plug into the growing electrification of the automobile.
Read now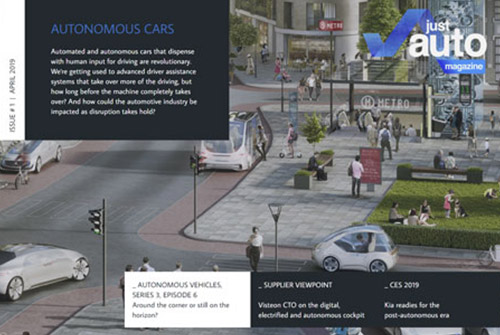 Autonomous vehicles
Issue 1 - March 2019
In this, our launch issue, we explore what's at the wheel of the driverless vehicles industry.
Read now