CES - ZF on ProAI, truck platooning and 'last mile' deliveries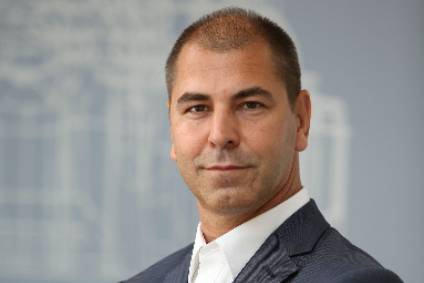 Torsten Gollewski
At CES this week, ZF is showcasing its sensor portfolio which can more accurately detect vehicle surroundings – both inside and outside of the vehicle – and thereby help to enhance the safety of conventional and automated vehicles. The resulting architecture – including a new, full-range radar, solid-state LiDAR, cameras and acoustic sensors – are combined with supercomputers from the ZF ProAI product family to create a powerful sensor system. Continuing just-auto/QUBE's series of interviews at CES, we caught up with Torsten Gollewski, head of ZF Advanced Development and its Zukunft Ventures investment arm.
How is your ProAI business shaping up?
At CES, ZF is presenting the latest model of our AI-capable automotive super computer: the ZF ProAI RoboThink central control unit offers the highest performance of its kind in the industry. Vehicle manufacturers also benefit from the system's modularity and scalability. The four models in the ZF ProAI product family can be optimally configured for any application – from a basic ADAS function right up to autonomous cars, commercial vehicles and industrial applications. Customers can also specify the software architecture - a real breakthrough, especially for Mobility-as-a-Service applications.
We hear a lot about the 'last mile' in terms of delivery to the customer. What's your vision of how this will change and in what ways can ZF support it?
ZF has had its eye on this important topic for some time now and commissioned a study in 2016 on the future of logistics concentrating on Last Mile delivery. Those findings have helped to lead to new solutions where ZF can assist logistics providers with innovative solutions such as the ZF Innovation Van.
The all-electric delivery truck is equipped with Level 4 autonomous driving functions and is designed to independently manoeuvre through city centres, stay in its lane even without road markings, recognize both traffic lights and road signs and react to sudden hazardous situations. The FollowMe function is particularly helpful for drivers. If two addresses are close enough that it makes more sense for the delivery driver to stay on foot, the Innovation Van will follow the driver as if on a virtual leash. In addition, if there is no parking available at a certain address, the driver can send the vehicle ahead to the next stop where it will look for a parking space on its own.
Beyond city centres, ZF is a pioneer in autonomous and connected functions in the delivery yard.
Beyond city centres, ZF is also a pioneer in autonomous and connected functions in the delivery yard using its Openmatics system and precision mapping and automated functions to perform docking and even swapping of loads between trucks without a driver.
LiDAR is said to be the most important of the sensor suite that enables the different levels of driver autonomy. Yet one of the challenges for manufacturers with this type of sensor, in particular, is to find reliability and robustness along with economic viability. How does ZF's solutions address this?
We feel solid state LiDAR will be a superior solution.
While we agree that LiDAR is an important complement to the advanced safety and autonomy sensor suite, ZF is still utilising camera and radar currently as the lead sensors for advanced technical systems. But we are certainly also working to develop next-generation solid-state LiDAR with greater reliability and robustness. We feel solid state will be a superior solution and continue to work with our partner IBEO in which we own a 40 per cent stake – and are watching other developments in LiDAR technology closely.
Last September, we learned that fully integrated ZF technology for truck platooning had entered in a pre-production phase. What ZF technologies does this involve and what stage are you at with this?
Multi-brand refers to convoys made up of trucks from different manufacturers and is likely to be a common scenario in the future.
ZF is combining sensor sets such as cameras and radars, the ZF ProAI central computer, its ReAx electrohydraulic steering and the TraXon transmission system to deliver an integrated platooning solution for light to heavy commercial vehicles. This is a unique offering in the industry from a single supplier. And ZF also takes part in the EU ENSEMBLE project, where the company helps to establish the necessary standards to make multi-brand platooning possible. Multi-brand refers to convoys made up of trucks from different manufacturers and is likely to be a common scenario in the future.
We understand that ZF recently acquired a 35 per cent stake in engineering services provider, ASAP Holding. Why did ZF invest and what will it mean for your existing customers?
ASAP Holding is a well-established and respected engineering services company with a focus on the new trends in next-generation mobility of autonomy and electrification. Among the many challenges ahead is the huge amount of test and validation that will be required to put Level 4 and 5 autonomous vehicles on the road – and extending ZF's reach with the more than 1,000 technical experts at ASAP will be a significant step forward in meeting such challenges.
Earlier this year, ZF hosted an event called Pitch Night designed for start-ups to showcase their capabilities. Could you give us an idea of what you are looking for and, once ZF has invested in a start-up, how do you set about keeping the entrepreneurial spirit alive?
ZF looks to better understand the culture of start-ups and smaller companies and the speed with which they are moving.
I have a very special interest in this topic as the head of Zukunft Ventures, ZF's private funding arm primarily focused on investments in key technologies and partnerships. We, of course, look for companies that complement existing ZF product lines and help fill gaps where we do not currently have in-house expertise or ongoing product development. But it goes deeper than that as ZF looks to better understand the culture of start-ups and smaller companies and the speed with which they are moving. One tenet we have established above all is to not slow them down with bureaucracy but to allow them to continue with their innovative spirit that attracted us to them in the first place. And it is important to note that Pitch Nights and investments are not just for external companies – we have also established internal pitch nights globally where employees come with their ideas and we have already seen a great example of this where the SoundAI concept has come to fruition as a sellable system in just 16 months.
We hear that for automakers as well as their suppliers, individualisation is a growth market that offers great potential for differentiation. How is ZF responding to that?
This is an interesting dichotomy – as companies that pride ourselves on our technological developments and innovative spirit we are of course always seeking products, systems and importantly digital interfaces and applications that will make next-generation mobility a reality and differentiate us in a very crowded space. Of course, we also strive to support our customers desires to deliver an experience unique to their brands. At the same time, we must be careful that we work together toward something that the consumer can easily relate to and operate and be standardised so that they do not become confused in their vehicles.
Non-traditional automakers appear to be changing the face of mobility. What are they asking for in terms of in-vehicle engagement that's different from traditional automakers?
The Trendsetting Cockpit from ZF and Faurecia demonstrates where development is heading.
Our flexible and modular system solutions are not only attractive for conventional car manufacturers, but also for new companies entering the mobility market. We are engaging with non-traditional customers and see that in a number of ways they see the in-vehicle customer experience differently than the traditional vehicle manufacturers. Thinking further, from fully automated delivery trucks to robo-taxis, new concepts to enhance the efficiency of driver workplaces are in demand. The Trendsetting Cockpit from ZF and Faurecia demonstrates where development is heading. It can manoeuvre without a steering wheel and pedals and is equipped with three screens. Drivers can also choose where to sit. This provides greater flexibility, freedom of movement and new options for interior space utilisation.
Most popular news
---
Most popular insights
---
Oops! This article is copy protected.
Why can't I copy the text on this page?
The ability to copy articles is specially reserved for people who are part of a group membership.
How do I become a group member?
To find out how you and your team can copy and share articles and save money as part of a group membership call Shivani Hayer on
+44 (0)1527 573 732 or complete this form..