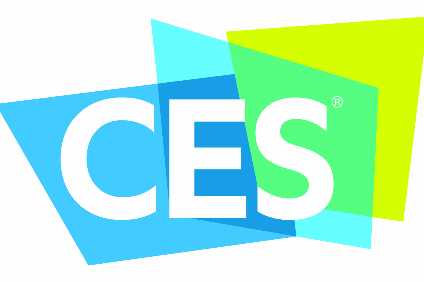 Virtual CES 2021
In 2021, CES went virtual. Nevertheless, OEMs and Tier 1s announced many vehicle and technology innovations online. Our coverage - with exclusive interviews - is gathered together here.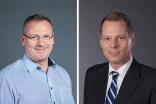 UX is the new horsepower - Q&A with Continental
7 Jan 2021 | Matthew Beecham
Maximising the time we spend in a car has become a major focus for manufacturers as the auto industry prepares for automated driving. Tomorrow's cockpit will be digital and immersive to create a more personalised, versatile and connected user experience (UX) allowing all occupants to make the most of their time on board. To learn more about smart cockpits and how the market place for LiDAR is evolving, we caught up with Ulrich Lueders, Director Strategy & Portfolio, Business Unit Human Machine Interface at Continental and Arnaud Lagandré, Head of Business Unit Advanced Driver Assistance Systems North America at Continental.
---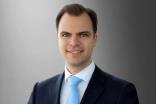 Tomorrow's cockpit – more connected, versatile and immersive
15 Jan 2021 | Matthew Beecham
A car interior must suit the owner's lifestyle, yet also be functional and flexible. Connectivity between the vehicle, passengers and outside world is also key. Continuing just-auto/AIC's series of interviews, Matthew Beecham caught up with Alexander van Laack, Vice President of Sales, FCA, Nissan, and New Entrants, Faurecia Clarion Electronics North America to consider some trends and technical advances in the cockpit arena. This interview is the second of two focussing on car interiors with the tier one component supplier.
---
VIRTUAL CES: Here releases 3D city models
13 Jan 2021 | Graeme Roberts
Here Technologies has launched high-fidelity, 3D models of 75 global city centres to give software developers the geospatial data needed to build real-world visualisations of cities.
---
VIRTUAL CES: Leia, Continental, Here to bring 3D maps to vehicles
13 Jan 2021 | Graeme Roberts
Leia, a provider of Lightfield hardware and content services, supplier Continental and location data and technology platform Here Technologies are collaborating to bring 3D maps and navigation to Lightfield displays for automotive OEMs.
---
VIRTUAL CES: Aptiv launches zone controllers for smart architecture
13 Jan 2021 | Graeme Roberts
Aptiv has launched zone controllers which distribute high-speed data and power between sensors and peripherals, while separating input/output (I/O) from compute in the vehicle.
---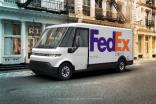 VIRTUAL CES: GM shoots for electric delivery segment
13 Jan 2021 | Dave Leggett
General Motors is taking on the growing urban electric delivery market with electric delivery products backed up by software and services aimed at delivery and logistics fleet operators. As part of the initiative, a new purpose built electric delivery van will be generally available to market in 2022 in the US, but FedEx is slated to receive the first deliveries this year.
---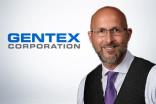 VIRTUAL CES - Gentex's digital vision
12 Jan 2021 | Matthew Beecham
The Consumer Electronics Show (CES) has gone digital this week, and so has Gentex. The tier one automotive supplier, best-known for its rearview mirror technologies, is using the virtual event to showcase a number of other innovations in dimmable glass systems, car connectivity, driver and cabin monitoring as well as advances in the medical field. To learn more, Matthew Beecham spoke to Craig Piersma, Director of Marketing & Corporate Communications for Gentex Corp.
---
VIRTUAL CES: Here Technologies optimises EV routing
12 Jan 2021 | Graeme Roberts
Here Technologies has unveiled a new EV Routing feature to optimise both private and commercial electric vehicle routing while minimising the number of charging stops and reducing battery charging times, based on the vehicle's consumption model.
---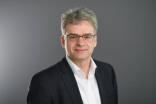 System solutions for the software-defined car - Q&A with ZF
12 Jan 2021 | Matthew Beecham
The vehicle of the future will feature high levels of networking and automation defined by software, says ZF. But a 'software-defined car' is much more than a 'smartphone on wheels' even if the vehicle operation increasingly resembles that of a smartphone. The difference is the quality and quantity of hardware systems that need to be intelligently connected by a software platform to help move people comfortably and safely. To learn more during the first all-digital Consumer Electronics Show (CES), Matthew Beecham connected with Dr Dirk Walliser, Executive Vice President Corporate Research & Development, Innovation and Technology, ZF.
---
VIRTUAL CES: Morai shows autonomous vehicle simulator
12 Jan 2021 | Simon Warburton
Morai, a start-up developing simulators for autonomous vehicles, will showcase new features and innovations for its products at this year's digital CES 2021.
---
VIRTUAL CES - Blickfeld to show automotive LiDAR sensors
12 Jan 2021 | Simon Warburton
LiDAR manufacturer, Blickfeld is unveiling its automotive LiDAR products for the first time at digital CES 2021.
---
VIRTUAL CES -Bosch sees software opportunity in new mobility
12 Jan 2021 | Simon Warburton
Bosch says the combination of electrified and automated driving with personalised and connected services will open up a broad field for software applications.
---
Cadillac looks outside automotive industry to deliver next-generation user experience
8 Jan 2021 | Dave Leggett
At CES 2021 (all-digital rtaher than in-person this year), GM's Cadillac brand says it will showcase 'how it continues to push the boundaries of the in-vehicle user experience'.
---
Most popular news
---
Most popular insights
---