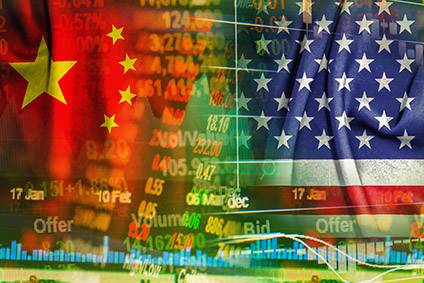 Trade tensions on the rise
Arrangements for international trade have become an area of concern for OEMs and suppliers with global sourcing strategies and international supply chains. Tensions have risen between the US and other countries - especially China, but also including the EU.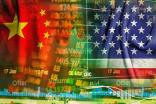 New tariff fears concern auto investors
17 Sep 2018 | Dave Leggett
The prospect of a new round of import tariffs imposed on Chinese goods has hit stock prices on European markets this morning.
---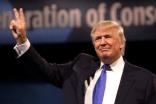 Trump rejects EU offer for no auto tariffs
31 Aug 2018 | Dave Leggett
US President Donald Trump appears to have rejected overtures from the EU aimed at removing tariffs on automotive products traded between the US and EU. Trump made the remarks, which will reignite concerns over the potential impact of rising EU-US trade tensions on European automotive firms, in an interview with Bloomberg.
---
US and Mexico reach trade accord
28 Aug 2018 | Dave Leggett
The US and Mexico have announced they have reached agreement in trade negotiations that are part of an effort to revamp the NAFTA trade agreement. However, Canada  - the third participant in NAFTA - is yet to agree to the new rules.
---
No local content hike, say foreign automakers with US factories
21 Aug 2018 | Graeme Roberts
Ahead of NAFTA talks due to start on Tuesday (21 August), it has emerged foreign-brand vehicle makers with US plants have told US lawmakers they do not support Trump administration rules to raise the amount of local content in North American made vehicles.
---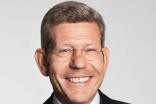 US import tariffs 'terrify me' - VDA chief
20 Jul 2018 | Dave Leggett
Bernhard Mattes, President of the German Association of the Automotive Industry (VDA), has warned the US government that US import tariffs would harm US competiveness 'with severe negative effects on investment and employment in the US'.
---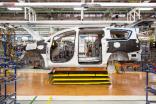 Linamar CEO tears into tariffs
19 Jul 2018 | Dave Leggett
The CEO of Canadian automotive components supplier Linamar has warned that the North American auto industry is potentially facing a crisis that will 'make 2009 look like a walk in the park' if the US imposes new import tariffs on vehicles and parts in addition to tariffs already imposed on steel and aluminium.
---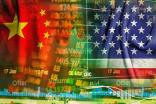 Top lawmaker urges talks as Trump ramps up China trade war
11 Jul 2018 | Dave Leggett
The US has said it plans another round of new import tariffs on Chinese goods, in retaliation for Beijing's response to new US tariffs that came into effect earlier this month.
---
9 Jul 2018 | Graeme Roberts
Tesla raised prices on its Model X and S cars by over US$20,000 in China, according to media reports.
---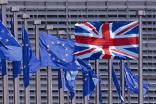 Brexit's come home - how the costs mount up
9 Jul 2018 | Calum MacRae
This article was originally written on 6th July 2018, with the title 'Brexit's coming home' and primed for publication today, the 9th July. The title was based on two presumptions: (i) England would beat Sweden in the World Cup quarter final and (ii) the UK government cabinet would fail to agree on its negotiating position with the EU, thus making a 'hard' Brexit more likely. As we know, England delivered on Saturday, but the bigger shock was the UK government's 'Chequers statement' on Friday night. The prime minister Theresa May had seemingly quelled rebellion in the cabinet's ranks and engineered a path for a 'soft' Brexit for manufactured goods (a service sector agreement, covering 80% of the UK's economy comes later) via a Facilitated Customs Arrangement and a common rule book for manufactured goods. Now on Monday 9th July, even more unwanted uncertainty has been delivered following the resignation of Brexit minister David Davis from cabinet and the possibility of open warfare in the UK government.
---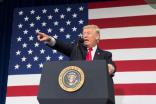 Autobiz frets over Trump's tariffs - the week
6 Jul 2018 | Graeme Roberts
If there is one thing the autobiz - from suppliers to OEMs - likes, it's a bit of certainty. Helps with the planning. As this (very hot in the UK and US) week draws to a close, there's very little certainty as to what US president Trump's tariff war is going to achieve or how trade between the UK and Europe will pan out post-Brexit.
---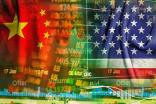 US-China trade tensions ramped up
6 Jul 2018 | Dave Leggett
Today's implementation by the US of new tariffs on a range of Chinese goods imported to the US has been followed by retaliatory tariffs on US goods imported to China - including cars.
---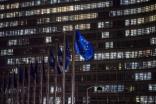 Merkel backs reduced EU tariffs to avert trade war
5 Jul 2018 | Dave Leggett
German Chancellor Angela Merkel has raised the possibility of reduced EU tariffs applying to US car imports to the bloc as part of a deal that could avert the threat of new import tariffs on EU car imports in the US.
---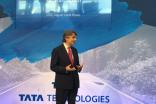 Jaguar Land Rover chief issues Brexit warning
5 Jul 2018 | Dave Leggett
Tata-owned Jaguar Land Rover CEO Ralph Speth has called for more Brexit certainty for business and warned that additional tariffs and trade costs under a 'bad deal' could cost the company more than GBP1bn a year.
---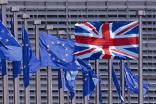 COMMENT - Be ready for no-deal Brexit scenarios
4 Jul 2018 | Dave Leggett
In the global scheme of things, Brexit may look like something of a local issue for Europe.
---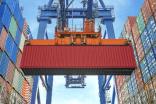 Car companies issue tariffs warnings
2 Jul 2018 | Dave Leggett
A number of companies have responded to US Department of Commerce to warn that proposed US import tariffs of 20% would harm the US auto industry. General Motors, BMW and Toyota are among the companies who have formally filed letters on the subject with the US Department of Commerce.
---
US tariffs credit negative - Moody's
25 Jun 2018 | Graeme Roberts
A 25% tariff being considered on vehicles and auto parts imported to the US would be broadly credit negative for the global auto industry, Moody's Investors Service said in a report.
---
Trump threatens 20% tariff on European cars
22 Jun 2018 | Dave Leggett
US President Donald Trump has threatened to slap 20% tariffs on cars imported from the EU as trade tensions with the EU threaten to escalate into a 'tit-for-tat' trade war.
---
Daimler lowers profit expectations for 2018
21 Jun 2018 | Dave Leggett
Daimler has lowered its guidance for earnings this year on the back of 'current developments' that includes the impact of higher tariffs on US-made Mercedes-Benz cars imported into China.
---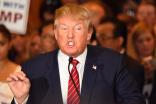 BMW could source more steel in US after tariff hike - report
1 Jun 2018 | Dave Leggett
Car manufacturers who import materials and manufacture in the US will be anxiously eyeing the latest US moves in a deepening set of trade disputes between the Trump administration and countries around the world.
---
Most popular news
---
Most popular insights
---