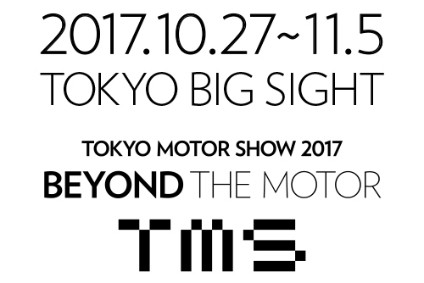 Tokyo Motor Show 2017
The latest auto show debuts, car launches, manufacturer news and cutting-edge concept cars – brought straight to you from the Tokyo Motor Show by just-auto.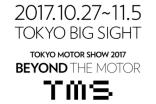 2017 TOKYO MOTOR SHOW - world debuts
27 Oct 2017 | Glenn Brooks
The following cars and concepts were world premieres at the 2017 Tokyo motor show.
---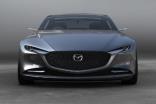 COMMENT - Why Mazda needs the Amati luxury brand
25 Oct 2017 | Glenn Brooks
It's almost 25 years since Mazda shelved Amati, its take on Acura, Infiniti and Lexus. Given that the plans for multiple models and a bespoke W12 engine were not backed up by a rock solid balance sheet, this was the right decision. Now, with its recent concepts effortlessly showing up so many cars from the likes of Ferrari, Aston Martin and Rolls-Royce which lack beauty, it's time for Mazda to think again.
---
TOKYO SHOW - Nissan debuts a sound for EVs
25 Oct 2017 | Dave Leggett
Nissan says it surprised attendees at Tokyo with the introduction of "Canto," the future sound of Nissan's electrified vehicles.
---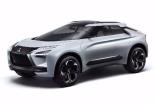 TOKYO SHOW - MMC debuts 'E-Evolution' concept
25 Oct 2017 | Dave Leggett
Mitsubishi Motors Corporation (MMC) has debuted its 'E-Evolution Concept' at the 2017 Tokyo Motor Show.
---
COMMENT - Tokyo Show loses lustre, but is worth it
25 Oct 2017 | Chris Wright
Since moving from its old home well outside the city in Mukuhari to the more central Big Sight, the Tokyo Motor Show seems to have lost some of its lustre.
---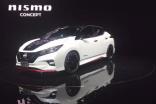 TOKYO SHOW - Nissan sorry for 'recent troubles'
25 Oct 2017 | Chris Wright
Nissan kicked off its Tokyo press conference with a profuse apology from Japan and Asia chief Danielle Schillaci for its "recent troubles."
---
TOKYO SHOW - Mazda eyes EU-Japan trade deal boost
25 Oct 2017 | Chris Wright
New trade deals between the EU and Japan could allow Mazda, with no European plants of its own, to operate on a level playing fields with its rivals for the first time.
---
TOKYO SHOW - Mazda reveals new Skyactiv-X engine
25 Oct 2017 | Dave Leggett
Heralding its next-generation in Mazda's trajectory to 'Sustainable Zoom-Zoom 2030', Mazda has revealed its revolutionary Skyactiv-X engine and Skyactiv-Vehicle Architecture to the public at the 45th Tokyo Motor show.
---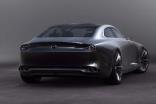 TOKYO SHOW - Mazda designers explain 'Kodo'
25 Oct 2017 | Chris Wright
When Mazda broke off its relationship with Ford some 10 or more years ago the brand had to come up with a new design direction of its own – and so in 2010, its new design philosophy: Kodo —Soul of Motion was born.
---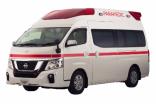 Nissan to show Paramedic and e-NV200 fridge concepts at Tokyo show
19 Oct 2017 | Graeme Roberts
Nissan will unveil two new fully customised vehicles at the Tokyo show to improve city mobility: the new Paramedic Concept and the all electric e-NV200 Fridge Concept.
---
Toyota wants AI-enhanced vehicles testing by 2020
16 Oct 2017 | Dave Leggett
Toyota has announced an outline of the concept car "Toyota Concept-i" series that it says embodies the future vision of a mobility society through which artificial intelligence (AI) enables cars to understand the driver, "effectively allowing people and cars to become partners".
---
Most popular news
---
Most popular insights
---