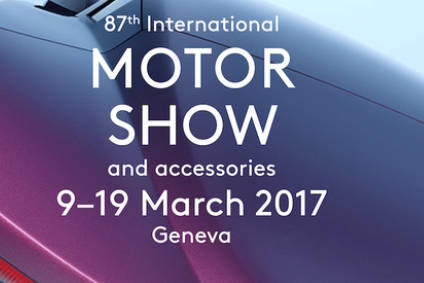 Geneva Motor Show 2017
March brings the annual Geneva Motor Show. A showcase for new models and concepts aimed at Europe, the industry's top executives are here to network, gossip and meet the media. just-auto was there at the 87th Geneva Show in Palexpo.
GENEVA - VW CEO not open to FCA merger talks
8 Mar 2017 | Graeme Roberts
Volkswagen has strongly rejected any suggestion it is open to merger talks with Fiat Chrysler.
---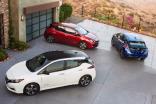 GENEVA INTERVIEW - Nissan Europe SVP of sales and marketing Ken Ramirez
12 Mar 2018 | Mike Vousden
Ken Ramirez is Nissan Europe's recently appointed senior vice president sales and marketing. We caught up with him at the 2018 Geneva show to talk about the cars on display and the brand's plans for an electrified future.
---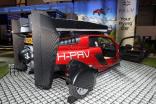 GENEVA SHOW - Flying car maker goes back to the future
8 Mar 2018 | Chris Wright
As far back as the 1960s motor show visitors were given visions for the future with pictures and posters of carefree couples buzzing around cities in their flying cars.
---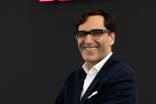 GENEVA INTERVIEW - Cupra strategy director Antonino Labate
7 Mar 2018 | Mike Vousden
We caught up with Antonino Labate, director of strategy, business development and operations at Cupra, Seat's newly spun off performance-minded sister brand. He discusses the genesis of the brand, the thinking behind launching with an SUV and how Cupra could develop in the future.
---
Volvo Cars announces Polestar 1 launch markets
7 Mar 2018 | Graeme Roberts
Volvo Cars' Polestar 1, shown publicly at the Geneva show this week, following its global media reveal in Shanghai, China, in late 2017, will now initially be sold in 18 markets, up six from the 12 announced last month.
---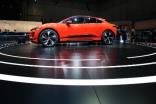 GENEVA SHOW - Changes are a'coming
7 Mar 2018 | Mike Vousden
The Geneva show has traditionally been seen as the European motoring industry's foremost new car showcase. While the 2018 event is similar to previous years – the rotating car platforms and strobe-lit press conferences remain – there's a growing sense that great changes are afoot. As Ken Ramirez, Nissan's head of sales and marketing observed – the kinds of questions being asked now simply didn't exist 10 years ago.
---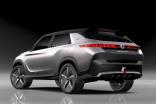 GENEVA SHOW - Ssangyong plans electric offroader
7 Mar 2018 | Chris Wright
South Korean brand Ssangyong is upping its game with the launch of a vastly improved and more sophisticated Rexton SUV and will make a technology leap in two years time with the launch of an all electric, fully off road capable model based on the Korando.
---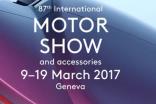 2017 Geneva motor show - world debuts list
8 Mar 2017 | Glenn Brooks
All the world premieres from the 2017 Geneva motor show are listed below. The most important models this year were the Range Rover Velar, Kia Picanto, Mitsubishi Eclipse Cross, Opel Crossland X & Insignia, Porsche Panamera Sport Turismo, SEAT Ibiza, Subaru XV, Volkswagen Arteon and Volvo XC60.
---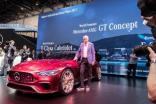 GENEVA - Zetsche upbeat on Mercedes prospects
8 Mar 2017 | Dave Leggett
Daimler and Mercedes chief Dieter Zetsche is upbeat on global prospects for the premium car segment and Mercedes-Benz cars.
---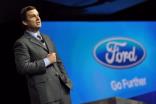 GENEVA - Ford chief still sees European opportunity
8 Mar 2017 | Graeme Roberts
Ford's European chief still expects growth in the region.
---
GENEVA - Three plants to make new Jeep for Europe
7 Mar 2017 | Chris Wright
Jeep's new Compass model will be supplied to Europe from up to three different plants, starting from the middle of this year.
---
75% of production cars launched at Geneva carry GKN systems
7 Mar 2017 | Dave Leggett
UK-based Tier 1 supplier GKN Driveline has pointed out that some three-quarters of all production-ready cars cars launched at Geneva feature its component systems.
---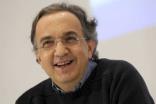 GENEVA - Marchionne approves GM-PSA deal
7 Mar 2017 | Chris Wright
The PSA deal to buy Opel from General Motors is a step in the right direction - a direction towards industry consolidation and the need to drive down costs and capacity, according to Fiat Chrysler chief Sergio Marchionne.
---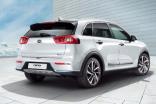 GENEVA - Kia chief remains bullish on Europe as sales surge
7 Mar 2017 | Chris Wright
It doesn't seem to matter what obstacles are thrown in the path of Kia, the brand seemingly goes from strength to strength in Europe.
---
GENEVA - Ford surges in Europe as GM throws in the towel
7 Mar 2017 | Chris Wright
While big rival General Motors' struggles in Europe have been highlighted by the sale of Opel to PSA, Ford is enjoying something of a resurgence in the region.
---
GENEVA - Ford stresses importance of zero tariffs for UK
7 Mar 2017 | Dave Leggett
Ford of Europe chief Jim Farley has stressed the importance of continued tariff-free trade for the UK's auto industry sector when the UK leaves the EU in 2019.
---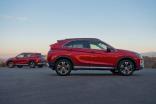 Mitsubishi reveals more of Eclipse Cross SUV
28 Feb 2017 | Graeme Roberts
Mitsubishi Motor's drip-feed of information about its new Eclipse Cross compact SUV has now extended to a decent image and some detail specifications ahead of the model's world debut at the Geneva show next month.
---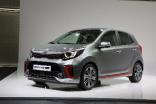 Kia Europe shows off redesigned Picanto ahead of Geneva bow
16 Feb 2017 | Graeme Roberts
Kia's redesigned Picanto city car has been unveiled ahead of its public debut at the Geneva show in March. The new, entry level tiddler will go on sale across Europe from 1 April. It made its domestic debut, as the Morning, in January.
---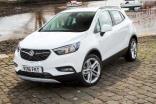 Multiple Opel-Vauxhall SUVs to follow new Mokka X
8 Feb 2017 | Glenn Brooks
Volkswagen and General Motors Europe took different paths to the same place. Opel and Vauxhall were in the B-SUV segment years before almost all others with the Mokka. Meanwhile, VW still has no small SUV but dominates several larger classes in EU markets. Soon, GM Europe will begin adding three more SUVs in an attempt to take on Europe's number one brand.
---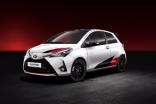 Toyota plans 210-horse Yaris for Europe
12 Jan 2017 | Graeme Roberts
Rather than the redesign we were expecting (it's been around since 2011), Toyota will reveal a new high-performance Yaris model as part of a facelift for the full European range at the Geneva motor show (9 – 19 March), alongside a WRC version set to make its competition debut next week in the Monte Carlo Rally.
---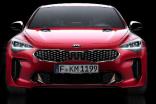 2018 Stinger and other future Kia models
4 Jan 2017 | Glenn Brooks
Hyundai Motor and Genesis were the the first and second of Hyundai Motor Group's divisions to be explored in a three-feature series, and now comes Kia Motors Corporation. The company has multiple future models on the horizon, including Project CK, the Stinger, a big sports hatchback which will be revealed on 9 January.
---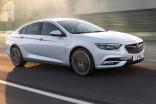 GM's E2JO project - first images of next Opel & Vauxhall Insignia
7 Dec 2016 | Glenn Brooks
At the same moment when General Motors Europe's Opel and Vauxhall lifted an embargo on publishing images of the next Insignia hatchback, the near identical car, which will be exported to Australia and New Zealand as the Holden Commodore, was also revealed.
---
Most popular news
---
Most popular insights
---