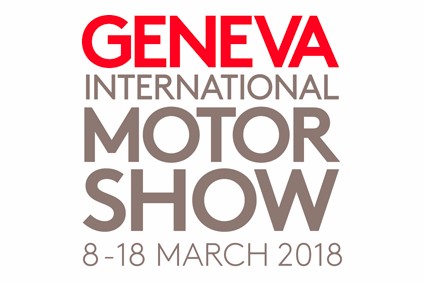 Geneva 2018
It's March, which means spring and Geneva - the first big European auto show of the year. Our debut list, show news, analysis and interviews are gathered together here.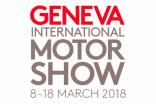 2018 GENEVA SHOW - World premieres list
7 Mar 2018 | Glenn Brooks
Vehicles which made their global debuts at the Geneva motor show are named below.
---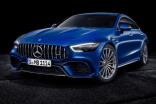 Management briefing - 2018 Geneva motor show review
12 Mar 2018 | Glenn Brooks
Geneva 2018 had the usual collection of hypercars, although many of them are powered by the energy stored in batteries rather than in petrol tanks. Robotic taxis were there too with Volkswagen cheekily painting its already seen SEDRIC in the colours typical of a US schoolbus. Why then for a show rich in electric vehicle world premieres were so many of them overshadowed by new petrol and diesel models?
---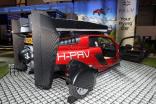 GENEVA SHOW - Flying car maker goes back to the future
8 Mar 2018 | Chris Wright
As far back as the 1960s motor show visitors were given visions for the future with pictures and posters of carefree couples buzzing around cities in their flying cars.
---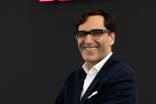 GENEVA INTERVIEW - Cupra strategy director Antonino Labate
7 Mar 2018 | Mike Vousden
We caught up with Antonino Labate, director of strategy, business development and operations at Cupra, Seat's newly spun off performance-minded sister brand. He discusses the genesis of the brand, the thinking behind launching with an SUV and how Cupra could develop in the future.
---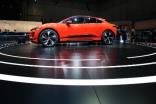 GENEVA SHOW - Changes are a'coming
7 Mar 2018 | Mike Vousden
The Geneva show has traditionally been seen as the European motoring industry's foremost new car showcase. While the 2018 event is similar to previous years – the rotating car platforms and strobe-lit press conferences remain – there's a growing sense that great changes are afoot. As Ken Ramirez, Nissan's head of sales and marketing observed – the kinds of questions being asked now simply didn't exist 10 years ago.
---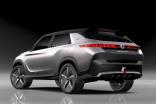 GENEVA SHOW - Ssangyong plans electric offroader
7 Mar 2018 | Chris Wright
South Korean brand Ssangyong is upping its game with the launch of a vastly improved and more sophisticated Rexton SUV and will make a technology leap in two years time with the launch of an all electric, fully off road capable model based on the Korando.
---
GENEVA SHOW - ACEA defends international trade benefits
6 Mar 2018 | Dave Leggett
The European automotive OEMs' trade association, ACEA, has used the Geneva Show to offer a stout defence of international trade in the automotive industry.
---
GENEVA SHOW - Renault launches new petrol engine developed with Daimler
6 Mar 2018 | Graeme Roberts
Renault launched a new 1.3 litre, direct injection turbocharged petrol engine, co-developed by the Renault-Nissan-Mitsubishi Alliance and Daimler at the Geneva show.
---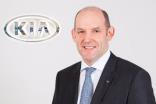 GENEVA INTERVIEW - Kia Motors Europe's Michael Cole
6 Mar 2018 | Chris Wright
Kia Motors Europe is cautiously optimistic that it can break through the 500,000 sales barrier this year with numbers already running 6% ahead of last year which ended with 472,000 sales.
---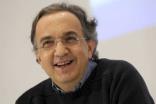 GENEVA INTERVIEW - FCA's Sergio Marchionne
6 Mar 2018 | Chris Wright
Fiat Chrysler chief Sergio Marchionne is never short of a few words for the press, in an hour long round table in Geneva he covered a multitude of bases from the performance of the brands, steel tariffs in the US, the Chinese, diesel engines, new technologies and even his own plans once he steps down from his role.
---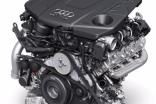 GENEVA SHOW - Diesel taxes minds in 2018
6 Mar 2018 | Chris Wright
The demonisation of diesel was taxing the minds of automakers at the Geneva show today.
---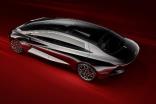 GENEVA SHOW - Aston Martin presents future for ZEV Lagondas
6 Mar 2018 | Dave Leggett
Aston Martin has presented its Lagonda Vision Concept, which it says heralds the beginning of a new range of emission-free luxury vehicles under the Lagonda brand. Production is planned to start in 2021.
---
GENEVA SHOW - Goodyear shows 'intelligent tyre'
6 Mar 2018 | Dave Leggett
Goodyear has showcased what it describes as an intelligent tyre prototype - a complete tyre information system that includes a tyre, sensors and cloud-based algorithms that all work together 'to communicate in real-time with fleet operators via a mobile app'.
---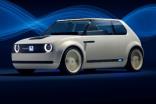 GENEVA SHOW - Honda confirms Urban EV for Europe in 2019
6 Mar 2018 | Dave Leggett
Honda has said that it will open order books for a production version of it retro-styled 'Urban EV Concept' electric vehicle from early 2019, with sales planned in Europe by the end of that year.
---
GENEVA SHOW - Diesel hardware retrofits not way forward - VDA
6 Mar 2018 | Dave Leggett
Bernhard Mattes, President of the German Association of the Automotive Industry (VDA), has reiterated that the German auto industry prefers software updates to hardware retrofits of emission control technologies, as a way to clean up diesel emissions and improve air quality.
---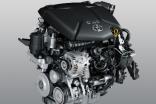 GENEVA SHOW - Toyota Europe to phase out diesels from cars
6 Mar 2018 | Dave Leggett
Toyota in Europe has announced that it plans to phase out diesels from its passenger cars range by 2018.
---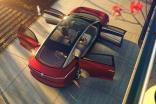 GENEVA SHOW - VW draws future mobility VIZZION
6 Mar 2018 | Dave Leggett
Volkswagen has shown its I.D. VIZZION autonomous and electric concept – described as the saloon for tomorrow and beyond - at the Geneva Motor Show.
---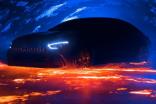 Management briefing - 2018 Geneva motor show preview
5 Mar 2018 | Glenn Brooks
Will there be one stand-out car at this year's Geneva show? Already, many are jostling to take the title. The list includes the Mercedes A-Class, EQC and AMG GT Coupe; Audi A6; McLaren Senna; Hyundai Kona EV; Jaguar I-Pace; Volkswagen I.D. Vizzion; Volvo V60; Skoda Vision X; and let's not forget the Corbellati Missile, claimed to be powered by an 1800PS 9.0-litre V8.
---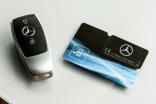 New Mercedes A-Class set up for car sharing
28 Feb 2018 | Graeme Roberts
Daimler said its redesigned A-Class, due to make its public debut at the Geneva show next week, is set up for private car sharing using the Mercedes me app Car Sharing.
---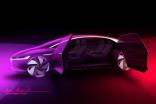 VW to show EV driverless concept at Geneva
23 Feb 2018 | Dave Leggett
Volkswagen is to show its electric and autonomous I.D. VIZZION concept at the upcoming Geneva Motor Show.
---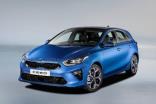 Kia aims for 500,000 pa sales in Europe with new Ceed
15 Feb 2018 | Dave Leggett
The new Kia Ceed (note name subtly changed from predecessor cee'd) will enter production in Q2 2018 at Kia's Žilina manufacturing facility in Slovakia. Kia is aiming to boost its annual European sales to 500,000 units in the medium term, boosted by the Ceed product which is aimed squarely at European drivers in the C-segment.
---
Most popular news
---
Most popular insights
---