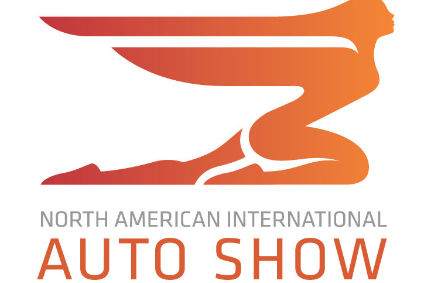 CES and NAIAS
January gets the new year started with the Consumer Electronics Show - increasingly important in automotive - and Detroit (NAIAS). We have news from both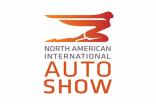 2017 Detroit auto show - world debuts list
11 Jan 2017 | Glenn Brooks
All the world premieres from the 2017 North American International Auto Show are listed below. The most important models this year were of course the ninth generation Toyota Camry, which will also be the first vehicle using the (TN)GA-K architecture to be manufactured in the US; and the updated Ford F-150 which gains fresh engines, including a diesel.
---
Lobby group welcomes new Ford and GM diesels
10 Jan 2017 | Graeme Roberts
A lobby group has welcomed two major announcements from leading global manufacturers for new diesel options in light-duty vehicles at the Detroit show. Ford introduced a new three-litre diesel engine option for the 2018 F-150 pickup truck and GMC revealed a new (Opel) 1.6-litre turbodiesel engine option for its new 2018 GMC Terrain SUV.
---
Magna demonstrates lightweighting expertise with ultralight door module
10 Jan 2017 | Graeme Roberts
Magna International, in cooperation with the US Department of Energy (DOE) and partners FCA US and Grupo Antolin, announced it had developed a new, ultralight door architecture that achieves the project objective of 42.5% mass savings compared to an average current production door.
---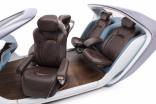 Adient shows seating concept for level-3 and level-4 automated driving
10 Jan 2017 | Graeme Roberts
Adient has unveiled its innovative AI17 seating system to show how automated driving will impact the driver and passenger experience in a contemporary premium vehicle.
---
Nexteer Automotive launches steering technologies for automated world
10 Jan 2017 | Graeme Roberts
Nexteer Automotive unveiled two new steering technologies at the North American International Auto Show:  Steering on Demand System and Quiet Wheel Steering.
---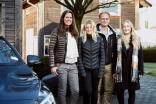 Volvo names family helping develop autonomous cars
10 Jan 2017 | Graeme Roberts
The Hain family, from Gothenburg in Sweden, are the first people chosen by Volvo Cars to take part in a real-life autonomous drive research programme using real cars, in real traffic.
---
China's GAC to begin exports to US in 2017
10 Jan 2017 | Staff reporter
China's Guangzhou Automobile Group Company (GAC) said its plans to start selling cars in the US under its own brand later this year.
---
Toyota to spend U$10bn in US in next five years
10 Jan 2017 | Staff reporter
Toyota Motor has outlined its investment plans for the US as it moved to stave off criticism from president-elect Donald Trump.
---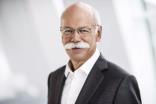 Mercedes brand beats BMW four years early
9 Jan 2017 | Graeme Roberts
The Mercedes-Benz brand, with 2.08m sales in 2016, topped archrival BMW's 2,003,359 four years ahead of a target set by Daimler's CEO, according to Reuters, after it stopped chasing market share and focused on making stylish high-tech cars loved by consumers.
---
Did CES trump Detroit for future vision?
9 Jan 2017 | Chris Wright
As the Detroit International Auto Show opens its doors this week you could argue that the year's most significant industry event has already taken place around 1,700 miles south west - in Las Vegas.
---
NAIAS - Samsung unveils 600km battery
9 Jan 2017 | Simon Warburton
Samsung SDI has unveiled its high-energy density battery cell with a driving range of up to 600km, which it maintains can fast-charge electric vehicles in 20min, as well as an integrated battery module concept with a 10% decrease in component units and weight compared to current models.
---
FCA announces big US plant spend
9 Jan 2017 | Graeme Roberts
Fiat Chrysler Automobiles, on the eve of the Detroit show, said it would spend US$1bn to modernise two plants in the US Midwest and create 2,000 jobs.
---
NAIAS - Yanfeng debuts 'eXperience in Motion'concept
9 Jan 2017 | Simon Warburton
Yanfeng Automotive Interiors is launching its 'eXperience in Motion' at this week's North American International Auto Show in Detroit.
---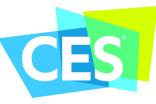 CES 2017 - list of world debuts
6 Jan 2017 | Glenn Brooks
The 2017 Consumer Electronics Show in Las Vegas, open to the public between 5 and 8 January, hosted multiple car, concept and automotive technology world premieres.
---
Tom Tom selected as infotainment partner by Lucid
5 Jan 2017 | Simon Warburton
TomTom says it has been selected by Lucid Motors as provider of maps, navigation and TomTom Traffic for its first vehicle, the Lucid Air, a premium electric brand planned to enter the US market in 2019.
---
Most popular news
---
Most popular insights
---