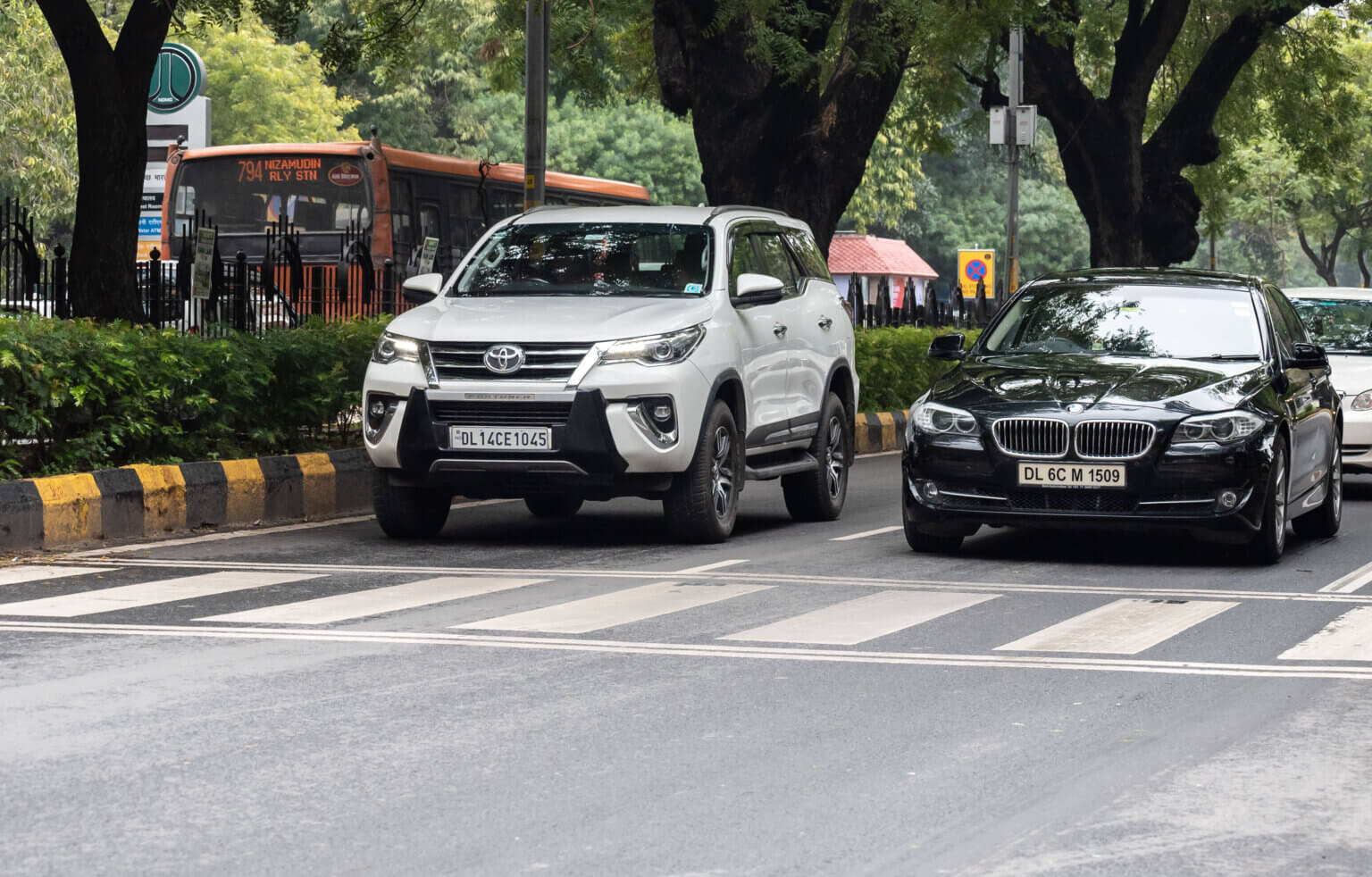 The Indian market is roaring back. At the height of the pandemic, Light Vehicle (LV) sales plunged to a ten-year low of 2.8 million units in 2020, a 30% decline, compared to 4 million units in 2018. In the last two years, however, the market rebounded strongly – indeed, so strongly that sales reached a record high of 4.39 million units in 2022, surpassing Japan's dismal 4.17 million units. Thus, India became the world's third-largest LV market last year, following China and the US. But can India sustain third place in the future?
We have recently revised the Indian sales forecast upward to 4.7 milllion units in 2024, 5.8 million units in 2030, and 6.9 million units in 2035. We now expect that India will take over Japan's third place from 2026 and beyond, after falling back to fourth place in the next few years (as sales in Japan will catch up after the significant supply disruptions in 2022). So, what's driving India's growth?
Over the past year, sales gained significant momentum, boosted by a post-pandemic economic recovery, pent-up demand, and an easing of the global supply-chain bottlenecks. Even now, the supply constraints linger, but underlying demand remains surprisingly robust. It is reported that, at present, India has 800k units of backlogged orders. That is equivalent to about 2.5 months of Passenger Vehicle sales in the country. The number of the backlogged orders is not falling but has increased from less than 600k units in February, because, in addition to the pending orders from last year, OEMs are receiving fresh orders. For example, the Suzuki 5-door Jimny and the Maruti Fronx (both small SUVs) are scheduled to be launched in April and May, but even before the prices are announced, the automakers are receiving a healthy number of bookings. There are reports that some consumers are cancelling their orders due to rising vehicle prices and financing costs, but most car buyers do not seem to be concerned.
The market's key driving force has been the strong demand for SUVs among consumers in the middle and upper-middle classes. However, now that major OEMs are launching small and more affordable SUVs (such as the Maruti Fronx), they are attracting buyers from the lower-income strata. Given the popularity of SUVs, the current owners of a hatchback or a sedan are likely to replace their vehicles with an SUV in the future. Another driver of sales is that even though the pandemic is mostly over, consumers are still eager to have their own personal transportation, and, in many cases, a second car for the household.
The medium to long-term sales outlook is also positive, albeit not without risk. We raised the long-term forecast, because:
Major OEMs are planning to make significant investments in India and aggressively launch a number of new models. Intensifying competition and increasingly attractive and affordable models should boost sales.
GDP growth is forecast to average a solid 6.4% between 2023 and 2033, which is comparable to 6.7% in the ten years pre-COVID-19 (2009-2019). Real GDP per capita is expected to double from the current US$2,081 in 2022 to US$4,095 in 2035.
Unlike many other Asian countries, India's population is young and growing.
Even after the upward revisions, however, sales' compound annual growth rate (CAGRs) is projected to be only 3-4% in the next decade, compared to 5.5% in the ten years pre-COVID-19 (2009-2019). Passenger Vehicle density is forecast to increase from 44 units per 1,000 adults at present to only 55 units in 2030 and 65 units in 2035. We are cautious, as the Indian market in the recent past was significantly impacted by a number of one-time factors, such as the sudden demonetisation in 2016, the GST introduction in 2017, the severe credit crunch in late 2018 to 2019 (following a default of a major non-bank financial company) – and the COVID-19 crisis. The economy has several structural issues, which is also a concern for the long-term sales outlook. Like many other emerging markets, the Indian auto market is likely to remain volatile – but still possesses high growth potential.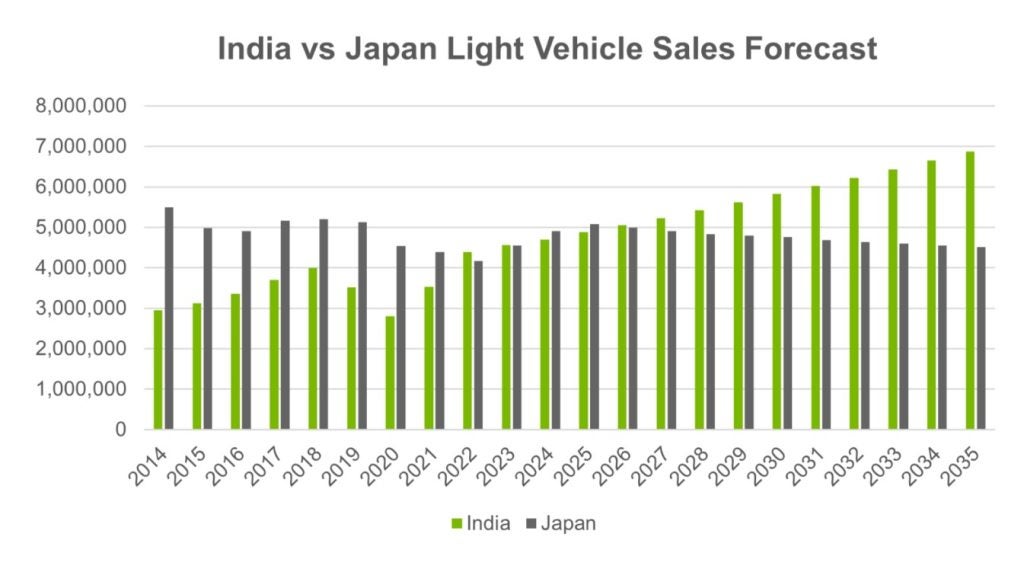 Meg Sunako, Senior Analyst, GlobalData
This article was first published on GlobalData's dedicated research platform, the Automotive Intelligence Center