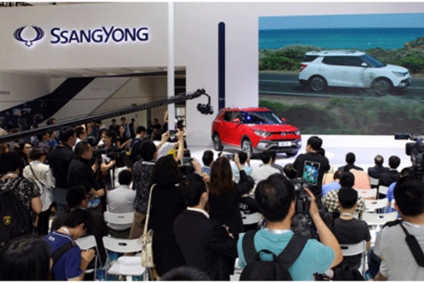 The acquisition of South Korea's Ssangyong Motor Company by a local consortium led by Edison Motors Company was cancelled on Monday after the company failed to make the final payment by the scheduled date.
Edison Motors, a manufacturer of battery-powered commercial vehicles, made an initial payment of 10% of the agreed KRW304.8bn (US$249m) acquisition price of Ssangyong in January.
But it failed to make the final payment for the remainder of the acquisition fee by the scheduled 25 March, five days before a creditors meeting was due to take place on 1 April to give final approval to the deal.
Ssangyong, owned by Mahindra & Mahindra but currently under the protection of the Seoul Bankruptcy Court, said the acquisition had been cancelled due to the payment failure, adding it would search for a new buyer and submit a new restructuring plan to the court.
The company said in a regulatory filing on Monday: "The contract was cancelled automatically as the Edison Motors consortium did not pay the remainder for the acquisition fee five business days before the date of the creditors' meeting."
Edison Motors had earlier requested the creditor meeting be delayed to allow it more time to raise the funds, with the court set to deliver its decision later today.
Recent reports suggested Edison Motors had been struggling to raise the funds after its subsidiary at the centre of the deal, Edison EV, reported consecutive annual operating losses.
The Edison Motors acquisition was opposed by the Ssangyong labour union and a creditor group consisting of subcontractors because of the low debt repayment ratio.