Volkswagen
---
All the very latest information about Volkswagen in one place. The latest Volkswagen business news, analysis, comment and interviews, all from our automotive industry experts at just-auto.
Latest insights
---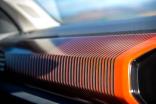 Interior design and technology – VW T-Cross
22 December 2020
Volkswagen's first entrant into the compact SUV segment - the T-Cross - was launched in the UK last year. It joins a family of VW SUVs, namely Tiguan, T-Roc, Tiguan Allspace and Touareg. Continuing just-auto/AIC's review of interior design and technology trends, we take a closer look inside this model.
---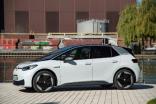 Is VW's ID.3 just too smart for the driver's good?
11 December 2020
Electric vehicles are a rare bright spot in a European market in the depths of winter gloom, COVID-19 restrictions and general economic and unemployment malaise.
---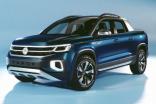 Volkswagen pick-ups and SUVs - 2020 to 2030
9 December 2020
The latest OEM to have its future models strategy explored is the Volkswagen Group. After the recent look at VW's new and forthcoming electrified cars, just-auto's attention now turns to MPVs/minivans, pick-ups, crossovers and SUVs.
---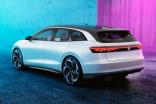 Volkswagen cars with cords - 2020 to 2030
8 December 2020
Polo, Golf, Passat. These have been best sellers in VW's home region for decades, while in China it's Bora and Lavida, with Gol a household name in South America and Jetta the brand's cornerstone in the US. Many SUVs have been added in the 2010s to supplement the global car line-up, plus an onslaught of EVs has begun. As the ID family expands during the next decade, might some famous car names vanish?
Latest interviews
---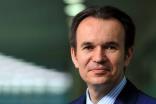 China's shift to online sales gathers pace
13 May 2020
Volkswagen in China is reporting that sales have recovered sharply after the COVID-19 slump that hit the market hard in the first quarter. It now says there is a big shift towards online sales and reducing human contact in a digital sales process. Michael Mayer, head of sales and marketing for VW in China, provides an update.
---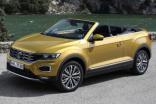 T-Roc Cabrio - has Volkswagen created a segment?
29 April 2020
One of the many recent events which Volkswagen had to cancel was the media launch of the T-Roc Cabriolet. The driving has to wait but the project's leaders could be interviewed at least. Fielding questions from just-auto's Glenn Brooks via Skype were Project Manager Franz Kaltofen, Günther Witte from Technical Development and Jan-Ingo Theuner who works in Product Marketing.
---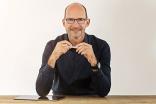 VW's vision of car interiors – a mobile living space without a steering wheel
14 May 2018
In today's car interior, space in front of the wheel remains a priority with the explosion of added content and features. In tomorrow's self-driving car, space behind will be transformed into a comfortably designed control and entertainment centre. Continuing just-auto/QUBE's series of interviews with OEMs, we spoke to Klaus Bischoff, Head of Design Volkswagen Brand to learn more about I.D. VIZZION, consumers' desire for individuality, new mobility concepts and the implications for automotive interiors.
---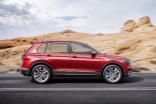 Volkswagen head of compact cars on Tiguan Allspace, autonomous cars and individualisation
19 April 2017
Continuing just-auto/QUBE's review of interior design and technology trends, we borrowed a Volkswagen Tiguan to take a closer look and got the inside story from Dr Jochen Böhle, head of product development for Volkswagen's compact car line-up.
Latest news
---
VW opens new regional parts hub in Malaysia
15 January 2021
Volkswagen Group has opened a new aftermarket parts distribution centre in Malaysia to supply 21 Asia-Pacific countries, according to local reports.
---
Vehicles delivered by Volkswagen Commercial Vehicles in 2020 affected by coronavirus pandemic
13 January 2021
As elsewhere, the year 2020 was defined at Volkswagen Commercial Vehicles (VWCV) too by the course of the Covid-19 pandemic and the associated economic downturns and social restrictions. In total, VWCV delivered 371,700 vehicles to customers in 2020, 24.4...
---
Volkswagen brand triples electrified vehicle sales in 2020
12 January 2021
The Volkswagen Passenger Cars brand delivered 212,000 electrified cars in 2020, up 158% year on year, including 134,000 battery electric vehicles (up 197%).
---
Chip shortage cuts more vehicle production
12 January 2021
Ford, Toyota, Fiat Chrysler Automobiles and Nissan Motor have all said they would cut vehicle production this month due to a shortage of semiconductors as demand rebounds from the coronavirus crisis.
---
Volkswagen Golf becomes top-selling car in Europe in 2020
11 January 2021
It's full speed ahead for the icon of the Volkswagen Passenger Cars brand, the Golf, since all eight derivatives were made available in the fall of 2020. Last year it was once again the top-selling car in Europe with around 312,000 deliveries The...
---
$5 million Volkswagen light duty electric vehicle infrastructure program to open in February
7 January 2021
The Volkswagen Light Duty Electric Vehicle Infrastructure Program, a $5 million statewide program funding electric vehicle infrastructure, is scheduled to open February 2021. The funding will be available to purchase and install new charging stations for...
---
All-new Volkswagen Tiguan eHybrid launched globally
4 January 2021
Volkswagen has kick-started an unprecedented electric mobility offensive and is currently launching numerous new electric and hybrid models. From now on, an electrified variant of the best-selling Tiguan is also available as part of this product offensive....
---
Volkswagen expands sites' charging infrastructure
4 January 2021
The Volkswagen brand says it is significantly expanding the charging infrastructure at its German sites.
---
18 December 2020
Earlier this week, a COVID related shortage of seat foam forced Volkswagen to reduce output at Wolfsburg in Germany and also affected component supply sections at Brunswick. Now, VW said on Friday, it faces a shortage in the supply of semiconductors and would adjust production at factories in China, North America and Europe.
---
Delta and ElectrAssure provide Volkswagen UK Ltd with ultra-fast EV charging solution for its PDI and distribution centre
18 December 2020
Delta, a global leader in power and thermal management solutions,announced it has partnered with ElectrAssure – the electric vehicle charging station specialist - to supply 100kW ultra-fast electric vehicle (EV) chargers to Volkswagen Group UK Ltd's...
---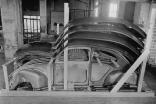 Technology changes over 70 years of VW CKD exports
17 December 2020
Volkswagen is marking 70 years of CKD exports from Germany.
---
Volkswagen factories in US and Mexico to link up with industrial cloud
15 December 2020
Volkswagen has announced plans to connect its NA production facilities in Chattanooga (TN), Puebla and Silao (Mexico) with the global Industrial Cloud initiative from the Volkswagen Group and Amazon Web Services (AWS).
---
Volkswagen to cut output at Wolfsburg
14 December 2020
Volkswagen has been forced to reduce output its Wolfsburg plant in Germany due to disruption caused by the Covid pandemic at a key supplier. 
---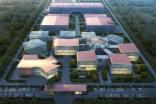 VW inaugurates R&D centre for e-mobility in China
10 December 2020
Volkswagen has inaugurated a research and development (R&D) for e-mobility in China as part of a step-up in its e-mobility plans in the country.
---
VW to build new EV plant in China following JV takeover
10 December 2020
Volkswagen plans to build a new electric vehicle (EV) plant in the city of Hefei in China's Anhui province to meet growing demand for electric vehicles.
---
Audi increases budget for electromobility up to 2025
3 December 2020
With its investment planning for the next five years, AUDI AG is pushing ahead its transformation to a provider of networked and sustainable premium mobility: with a total amount of approximately € 35 billion, investments remain at a high level,...
---
VW Group Components ups added value share for EVs
30 November 2020
VW says its proprietary parts unit - Volkswagen Group Components - is the central supplier for the first models of the new Volkswagen ID. family and other group brand models based on the modular electric drive matrix (MEB). Moreover, the parts unit's added value is estimated to be a higher proportion of the total for EVs than for equivalent conventional vehicles.
---
Volkswagen commences climate-friendly MEB production at Foshan and Anting plants
30 November 2020
Volkswagen Group has entered a new era of e-mobility in China with the premiere just three weeks ago of the first two China-specific models from the completely new, electric-only ID. family – FAW-Volkswagen's ID.4 CROZZ and SAIC VOLKSWAGEN's...
---
Volkswagen: Arteon and Arteon Shooting Brake available with plug-in hybrid drive
27 November 2020
Volkswagen's hybrid offensive is gaining even more momentum: the new Arteon and Arteon Shooting Brake are already available as plug-in hybrid models. Prices in Germany start from EUR 51,064.37 for the Arteon eHybrid with a hatchback and from EUR...
---
EPA confirms 250-mile range for Volkswagen ID.4 Pro and 1st Edition electric SUV
27 November 2020
Volkswagen of America, Inc., is pleased to announce fuel economy figures for the 2021 ID.4 electric SUV. The ID.4 1st Edition and Pro models have an EPA-estimated 250 miles of range on a single charge. The ID.4 1st Edition and Pro models have an...
---
Volkswagen launches production of e-drive in China
17 November 2020
Volkswagen launched production in China of its first electric vehicle drive module designed specifically for electric vehicles based on its MEB platform, as it looks to increase its exposure to the world's largest electric vehicle market.
---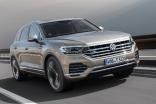 Volkswagen planning three big electric SUVs [updated]
16 November 2020
Is the Volkswagen Group planning to take the radical step of turning the next generation VW Touareg and Audi Q7 into EVs? Might there also be electric Škoda and SEAT (or Cupra) SUVs positioned above the Kodiaq and Tarraco successors?
---
VW ups investment in advanced tech to EUR73bn
16 November 2020
The Volkswagen Group says it is pressing ahead with its transformation into a digital mobility company and that (as per Planning Round 69), the VW Group will spend around EUR73bn on electrification, hybrid powertrains and digital technology over the next five years.
---
Volkswagen Commercial Vehicles to make new premium electric vehicles for Group as of 2024 in Hannover
16 November 2020
At its meeting, the Volkswagen Group supervisory board confirmed the award relating to the production of new additional cars by Volkswagen Commercial Vehicles (VWCV) in Hannover. In addition to its own T model range and the ID. BUZZ, VWCV will in...
---
Traton "stabilises" business in first nine months of 2020
12 November 2020
The Traton Group "felt the anticipated market decline in Europe and the effects of the global COVID-19 pandemic in the first nine months of 2020", according to its Q3 and YTD results. Highlights : Total unit sales from January to...
---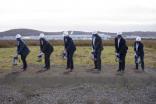 Volkswagen breaks ground on US EV battery lab
11 November 2020
Volkswagen of America has started construction of its Battery Engineering Lab at its Chattanooga Engineering and Planning Center in Tennessee.
---
VW and Greece to create island mobility system
6 November 2020
Volkswagen and Greece are to establish a mobility system on the Mediterranean island of Astypalea.
---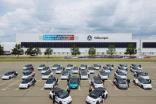 Volkswagen brand recovers from COVID-19 slump in third quarter
2 November 2020
The Volkswagen Passenger Cars brand recovered "noticeably" in the third quarter of 2020 after the pandemic related slump in the first half of the year, the automaker said on Monday (2 November).
---
Volkswagen reports third quarter 2020 results
30 October 2020
The Volkswagen Group's business was heavily impacted by the Covid-19 pandemic in first nine months of 2020, but recovered noticeably in the third quarter. This means that the declines in deliveries, sales revenue and profit as of the end of September...
---
Volkswagen launches My Volkswagen Connect
29 October 2020
Volkswagen India introduces its state-of-the-art connected car solution - My Volkswagen Connect. The interactive sim-based app is an impressive technology that effectively transform a regular driving experience into a connected one, bringing in convenience...
Volkswagen news
---
---
---
---
---
Most popular news
---
Most popular insights
---