Volkswagen Group
---
All the very latest information about Volkswagen AG in one place. The latest Volkswagen AG business news, analysis, comment and interviews, all from our automotive industry experts at just-auto.
Latest news
---
Audi Hungaria produces e-motors for future PPE model generation
10 February 2021
---
Hella completes front camera software business sale
9 February 2021
Hella has completed the sale (closing) of the front camera software business, which is based at Berlin subsidiary, Hella Aglaia, including the associated testing and validation area.
---
Porsche to equip car configurator using artificial intelligence
4 February 2021
---
Porsche to equip car configurator using artificial intelligence
4 February 2021
---
Porsche to equip car configurator using artificial intelligence
4 February 2021
---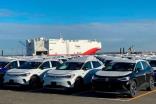 VW ID.4 deliveries to start in March
2 February 2021
Volkswagen said Tuesday that, following presales of the launch edition ID.4 1ST SUV which have already taken place, presales of additional ID.4 models will now also start by mid-February in 30 European countries, including Germany, as well as in the US. Deliveries will begin in March in Europe and China and, from the middle of the year, in the US.
---
Volkswagen Group Components commences battery recycling
1 February 2021
Volkswagen Group Components has opened the VW Group's first plant for recycling electric car batteries in Salzgitter.
---
Elli inks continuity agreement with ev.energy
29 January 2021
Elli – a Volkswagen Group brand - has signed a collaboration agreement to continue to work with ev.energy to develop smart charging services.
---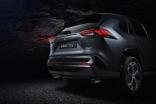 Toyota beats VW in 2020 global sales race
28 January 2021
Toyota Motor has beaten Volkswagen by around 220,000 units in the global sales race for 2020.
---
SEAT to carry out 4,500 tests per day on its production workers to help curb COVID-19
28 January 2021
---
VW ICE chief joins WorldDAB auto working group
26 January 2021
WorldDAB has named Martin Koch, head of development entertainment & car functions at Volkswagen, as chairman of its automotive working group.
---
Skoda unveils Kushaq for Indian market
26 January 2021
---
ZF launches series production for new EV braking system
26 January 2021
ZF says its latest brake control solutions will be established as standard in Volkswagen's ID.3 and ID.4 models as well as in Volkswagen Group's globally-marketed modular e-drive system MEB platform.
---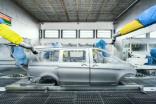 Mercedes marks 25 years of Spanish Vito van build
25 January 2021
Daimler's Mercedes-Vans has passed the milestone of 25 years of mid-size Vito van production at its Vitoria plant in northern Spain.
---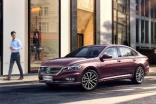 China rescues VW Group 2020 profitability
25 January 2021
Preliminary financial results for 2020 issued by Volkswagen Group showed a strong recovery during the course of the year, underpinned by stronger sales in China.
---
Porsche expects "significantly positive" after tax profit
22 January 2021
Porsche Automobil Holding SE said it expects after tax profit for full year 2020 will "presumably be significantly positive, given the fact that Volkswagen AG has "announced it expects an operating result before special items related to diesel of around EUR10bn".
---
Skoda produces more than 750,000 vehicles at Czech plants in 2020 despite COVID-19 pandemic
22 January 2021
---
EU fine looms for VW Group missing 2020 emissions targets
21 January 2021
Volkswagen faces a fine of over EUR100m (US$121m) for missing EU targets on carbon dioxide (CO2) emissions from its 2020 passenger car fleet, it said on Thursday.
---
Volkswagen to end production of Golf for US market
21 January 2021
---
Skoda opens state-of-the-art new Central Pilot Hall at Mlada Boleslav site
21 January 2021
---
Porsche extends Taycan model range
21 January 2021
---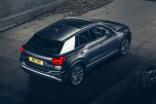 Audi updates the Q2 but where are its rivals?
20 January 2021
Four months ago, Audi AG gave us the first details of a facelift and other revisions for the Q2, exactly four years on from the start of production. Now the revised versions of its smallest SUV are reaching showrooms. How much longer will Mercedes and BMW, never mind Lexus, Volvo, Hongqi, Land Rover, Cadillac and others leave Audi to enjoy all the spoils of this global segment?
---
Audi selects Hankook Tire as original equipment for 2021 Audi RS Q8
20 January 2021
---
New Euro 6d emission standard: Audi converts model range
19 January 2021
---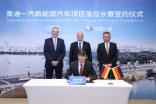 New Audi-FAW JV to be based in Changchun, building PPE platform EVs
18 January 2021
Volkswagen Group premium brand Audi said the relevant supervisory and management boards of Audi, VW Group and FAW Group had confirmed Changchun, in northeast China, would be the headquarters of the newly founded Audi-FAW company.
---
Chip shortage slows Audi output
18 January 2021
Audi has had to slow production because of a computer chip shortage it is describing as a "crisis upon a crisis", according to media reports on Monday.
---
Skoda opens new centre in Mlada Boleslav to build test vehicles and prototypes
18 January 2021
---
VW opens new regional parts hub in Malaysia
15 January 2021
Volkswagen Group has opened a new aftermarket parts distribution centre in Malaysia to supply 21 Asia-Pacific countries, according to local reports.
---
Automobili Lamborghini closes 2020 with 7,430 cars delivered and six new product launches
13 January 2021
---
Vehicles delivered by Volkswagen Commercial Vehicles in 2020 affected by coronavirus pandemic
13 January 2021
3
...
Volkswagen Group news
---
---
---
---
---
Most popular news
---
Most popular insights
---