Volkswagen Group
---
All the very latest information about Volkswagen AG in one place. The latest Volkswagen AG business news, analysis, comment and interviews, all from our automotive industry experts at just-auto.
Latest news
---
Volkswagen drives forward its transformation
16 March 2021
---
Volkswagen Group and BP to join forces to expand ultra-fast electric vehicle charging across Europe
16 March 2021
---
New 4Motion system with torque vectoring brings new edge to all-new 2022 Volkswagen Golf R
16 March 2021
---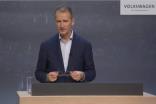 VW Group platform strategy key to e-mobility rollout
16 March 2021
Volkswagen has restated the importance of its platform strategy across its brands as key to growing its scale in e-mobility.  Annual shareholder day presentations today in Wolfsburg stressed that hardware, software, batteries and charging as well as mobility services of all VW Group brands are to be based on largely standardized technical foundations in future.
---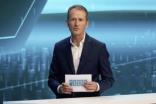 VW eyes 50% drop in battery costs by 2030
15 March 2021
VW says a new 'unified' battery cell along with six new gigafactories will bring scalability and volume boosts that will reduce the cost of battery systems for electric vehicles by up to 50% by 2030. 
---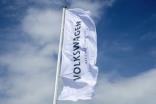 VW expands early retirement and caps workforce
15 March 2021
Volkswagen is planning to shed thousands of jobs in Germany through early and partial retirement.
---
VW trials new EV battery recycling tricks
10 March 2021
Volkswagen Group recently opened its first EV battery recycling plant in Salzgitter, Germany, after 10 years of research.
---
SKODA to launch OCTAVIA PRO in China
10 March 2021
---
Porsche purchasing chief retiring after 47 years
8 March 2021
Porsche procurement chief Uwe-Karsten Staedter will retire next August, after 47 years with the VW Group, replaced by Barbara Frenkel who starts on 1 June. She previously headed Porsche sales in Europe.
---
VW's new strategy for megatrends transformation
8 March 2021
Volkswagen says it is accelerating its transformation into a software-driven mobility provider under a new strategy called 'Accelerate'.
---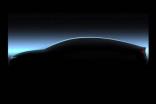 VW claims 'Project Trinity' car will lift EV/AV strategy 
8 March 2021
Volkswagen says it is planning an electric car to be built in Wolfsburg from 2026 that will set new standards in terms of range, charging speed and digitization – and will be able to drive highly automated according to SAE Level 4.
---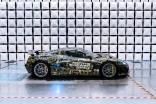 Porsche ups Rimac stake to 24% with new investment
8 March 2021
Porsche has further increased its investment in Rimac Automobili, a high-performance electric car startup, expanding its stake in the business to 24% with an additional EUR70m.
---
Porsche presents Taycan Cross Turismo
5 March 2021
---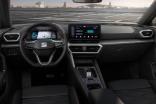 Interior design and technology – SEAT Leon
3 March 2021
The fourth and latest generation SEAT Leon is the first for the brand that integrates a plug-in hybrid system as well as mild hybrid technology. Continuing just-auto/AIC's review of interior design and technology trends, we take a closer look at this Spanish family hatchback.
---
SKODA AUTO produces two millionth SUV
2 March 2021
---
Volkswagen Commercial Vehicles moves ahead with Autonomous Driving R&D for Mobility as a Service
2 March 2021
---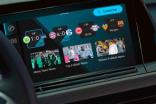 New VW app keeps football fans in the loop
25 February 2021
A free We Score app included in Volkswagen Golf models from 2020 delivers live football updates.
---
Gas back on, VW Mexico restarting output
22 February 2021
Volkswagen Mexico will resume production of its Tiguan sports utility vehicle on Monday evening, the company said in a statement sent to Reuters, following gas shortages that hit parts of the country last week.
---
Bentley researches recyclable electric motors
19 February 2021
VW Group owned Bentley Motors has announced a three-year research study that will investigate recyling electric motors and components.
---
Latest Porsche 911 GT3 to be fitted with Michelin Pilot Sport Cup tires
18 February 2021
---
Three Nexen Tire OE tires approved for new Audi A3 family
17 February 2021
---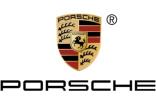 Is Porsche eyeing Malaysia for its first assembly plant outside Europe?
12 February 2021
It has been reported that German automaker Porsche is considering setting up an assembly plant in Kedah, Malaysia, in partnership with Malaysian conglomerate Sime Darby Bhd's subsidiary Inokom Corporation. Sime Darby is already a distributor for Porsche in the region. Porsche reportedly aims to make Malaysia an Asian production hub.
---
Porsche predicts after tax profit for 2020
12 February 2021
Porsche SE said on Friday after tax profit for full year 2020 was expected to reach approximately EUR2.6bn "based on current knowledge".
---
Skoda launches 'Traffication' infotainment app
12 February 2021
Skoda says its infotainment apps have now been joined by a new 'Traffication Infotainment' App.
---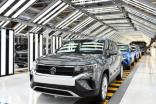 VW Mexico starts on Taos for US
11 February 2021
Volkswagen Mexico started production of the Taos SUV for export this week, with the US being the first foreign market.
---
Volkswagen Group teams up with Microsoft to accelerate the development of automated driving
11 February 2021
---
SEAT starts production of all-new SEAT Leon TGI
11 February 2021
---
Bugatti starts series production of exclusive and unique hyper sports car
11 February 2021
---
Audi expands EV portfolio with e-Tron GT quattro and RS e-Tron GT
10 February 2021
---
Skoda produces 100,000th battery for models with plug-in hybrid drivetrain
10 February 2021
2
...
Volkswagen Group news
---
---
---
---
---
Most popular news
---
Most popular insights
---