Volkswagen Group
---
All the very latest information about Volkswagen AG in one place. The latest Volkswagen AG business news, analysis, comment and interviews, all from our automotive industry experts at just-auto.
Latest news
---
7 May 2021
Volkswagen said it had got off to a successful start in 2021 despite the global shortage of semiconductors and restrictions due to the coronavirus pandemic.
---
The most advanced Bentley chassis yet
7 May 2021
---
VW in "crisis mode" over chip shortage
6 May 2021
Volkswagen chief Herbert Diess has said the carmaker was in "crisis mode" over an ongoing lack of badly needed automotive chips, adding the impact of the shortage would intensify and hit profits in the second quarter.
---
Dürr's final assembly technology ensures efficient electric car production at Volkswagen Zwickau
6 May 2021
---
Argo AI develops LiDAR sensor for autonomous vehicles
6 May 2021
US-based autonomous vehicle (AV) company Argo AI has developed a light detection and ranging (LiDAR) sensor.
---
VW opens expanded Zwickau press shop
5 May 2021
Volkswagen has officially launched a new press shop at its newly EV-centric Zwickau site in Germany.
---
SEAT MÓ takes an international leap and speeds-up the launch in the European markets
5 May 2021
---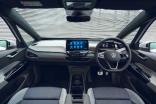 Interior design and technology – VW ID.3
5 May 2021
Volkswagen used the 2016 Paris motor show to set out its vision for an alternatively fuelled future by revealing its all-electric ID.3 concept to an assembled media gathering (remember them?). Four years later, the ID.3 emerged in showrooms across Europe marking a step-change for the carmaker. It sits on a bespoke electric car-only platform, codenamed MEB that is intended to underpin a new generation of tens of millions of VW Group EVs worldwide. Continuing just-auto/AIC's review of interior design and technology trends, we take a closer look inside this compact electric model.
---
Bosch, Shell, and Volkswagen develop renewable gasoline with 20% lower CO2 emissions
4 May 2021
---
Tenneco Monroe intelligent suspension technology to be featured on Volkswagen ID.4 electric SUV
4 May 2021
---
Audi launches initiative for digital factory transformation in Heilbronn
4 May 2021
---
VW starts building new EV plant in China
29 April 2021
Volkswagen Group China has begun the construction of a new MEB plant at Volkswagen Anhui.
---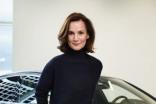 BEVs more profitable than ICE cars 'within two years' - Audi
27 April 2021
Hildegard Wortmann, Audi board member responsible for sales and marketing, has told just-auto that Audi's electric vehicles will be more profitable than combustion engine cars 'within two years'.
---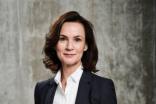 INTERVIEW - Audi board member Hildegard Wortmann
27 April 2021
Audi AG's Member of the Board of Management for Sales and Marketing, Hildegard Wortmann, began her career in FMCG and fashion. In 1998 she joined BMW to re-launch the Mini as Head of Brand Communication. from 2016 she took over overall responsibility for the BMW brand, including BMW i. Later she was head of BMW sales for the Asia Pacific region. She moved to her present position at Audi on 1 July 2019. just-auto had a video call with her on the day of the launch of the Audi Q4 e-Tron and Q4 e-Tron Sportback.
---
Volkswagen builds supply chain efficiency
26 April 2021
---
Volkswagen: Evolving to the next level: New Polo is one of the first in its class to offer partly automated driving
22 April 2021
---
Volkswagen Group stops for #Project1Hour
22 April 2021
Volkswagen Group's 12 brands and their 660,000 employees are undertaking '#Project1Hour,' in which they will stop work for 60 minutes to learn about climate protection and develop improvements. The initiative coincides with 'Earth Day' today (April 22).
---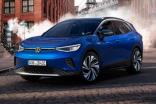 Sparkswagen SUV wins car of the year
20 April 2021
Volkswagen's ID.4 electric SUV has been voted World Car of the Year 2021 by 90 auto writers from 24 countries.
---
20 April 2021
Volkswagen's US assembly plant in Chattanooga, Tennessee, has now been operating for 10 years.
---
Automobili Lamborghini reports record first quarter sales
20 April 2021
---
Audi A6 e-tron concept – the next e-volution
20 April 2021
---
Four world premieres and PPE technology – Audi at Auto Shanghai 2021
20 April 2021
---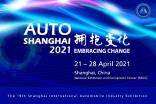 Auto Shanghai 2021 - the world premieres
20 April 2021
There are multiple updates to just-auto.com's list of concepts, prototypes and production model global debuts at the Shanghai motor show following the press preview.
---
New performance brand GTX joins the VW ID. family
19 April 2021
---
Powerful battery systems from Braunschweig: Volkswagen Group Components fires up the next production stage
16 April 2021
---
Chip shortage hinders pandemic recovery - VW
15 April 2021
The ongoing shortage of semiconductor chips is the only factor affecting a global recovery of the car sector from the coronavirus crisis, Volkswagen CEO Herbert Diess has said.
---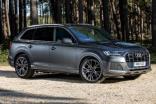 Audi keeps the diesel faith with Q7 50 TDI
13 April 2021
Even if it's the fuel that keeps falling from favour, Europe's biggest car maker continues to invest in diesel. Audi's latest Q7 can now be ordered with the Volkswagen Group's 3.0-litre V6, newly compliant with Euro 6d and with more power to boot.
---
More details revealed of VW-Brose interiors JV
12 April 2021
The recently announced interiors joint venture between Volkswagen and Brose will be called Brose Sitech.
---
Skoda has manufactured 750,000 vehicles in Russia
12 April 2021
---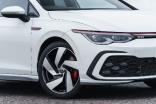 Volkswagen Golf GTI - sensible or sharp?
7 April 2021
You can't blame Volkswagen for choosing not to mess with a decades-old formula of evolution when this has delivered such great results for the Golf GTI. There are some fundamental changes for the latest generation though, with frontal styling and interior digitalisation both proving controversial.
1
...
Volkswagen Group news
---
---
---
---
---
Most popular news
---
Most popular insights
---