Uber
---
Latest news
---
Uber and SK Telecom partner in Korea
20 October 2020
Uber is to invest over $100 million in a new joint venture with SK Telecom (SKT) plus another $50 million in T Map Mobility – SKT's newly-independent mobility business.
---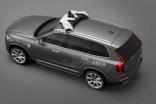 Shared mobility faces COVID-19 threat
14 October 2020
The concept of shared mobility is now in question as the novel coronavirus forces consumers to re-evaluate their risk appetite for exposure. Sharing an enclosed vehicle – whether it is a ride-hailed taxi or a shared car club vehicle – now presents an increased chance of infection, which could blunt growth in the sector, preventing it from reaching the economies of scale needed to become financially sustainable.
---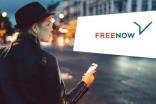 Uber to roll the dice in a high stakes game?
1 October 2020
It is reported that Uber is in talks to acquire FreeNow, the BMW-Daimler combine which is a competitor in Europe and South America to Uber's services.
---
Uber finally granted new London licence
28 September 2020
Westminster, London magistrates court has ruled in favour of Uber almost a year after Transport for London (TfL) refused the ride hailing firm a licence extension over safety concerns.
---
VW offers Uber Berlin used EVs
25 September 2020
Volkswagen and Uber launched a pilot project in Berlin to use used electric vehicles for the sustainable ride hailing service Uber Green.
---
Renault/Nissan ink EV MoU with Uber
9 September 2020
Renault and Nissan, within their Alliance, have signed a Memorandum of Understanding (MoU) with Uber with the aim of electrifying its customers' journeys in Europe. 
---
England launches pothole audit
28 August 2020
British Transport Secretary, Grant Shapps has launched an audit into the mapping of potholes in England, aided by data from on-road businesses such as Uber and Deliveroo, to better target improvements.
---
Uber launches on-demand 24×7 auto rentals in India
27 August 2020
---
Judge rules ride hail drivers are employees, not contractors
12 August 2020
A California judge has granted a state request for a preliminary injunction blocking Uber Technologies and Lyft from classifying their drivers as independent contractors rather than employees.
---
Uber announces results for second quarter 2020
7 August 2020
---
Hyundai agrees UK 'flying taxi' infrastructure plans
7 August 2020
Hyundai Motor has signed an agreement with Urban-Air Port of the UK to build air mobility infrastructure in the country for its future Personal Air Vehicles, according to reports in South Korea.
---
South Korea targets urban air mobility services by 2025
26 June 2020
The South Korean government this week established a "task force" to develop and commercialise urban air mobility (UAM) services for its domestic market by 2025, according to local reports.
---
USDOT hosting AV TEST Initiative events this week
16 June 2020
The US Department of Transportation (USDOT) is launching the Automated Vehicle Transparency and Engagement for Safe Testing Initiative (AV TEST Initiative) this week.
---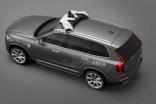 COMMENT - Uber could jeopardise its future with cost cuts
22 May 2020
Ride sharing providers such as Lyft and Uber are suffering at the hands of COVID-19. However, a balance has to be found between cash conservation and investing in the future.
---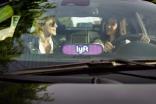 COMMENT - Covid-19 could stall CASE disruption
27 March 2020
While the automotive industry has been an active participant in all four strands of CASE, it was perhaps the sharing element that was most troublesome. Despite many OEMs being invested in, or indeed, having their own ride-hailing and lift-sharing operations, sharing has always been looked at warily rather than fully-embraced.
---
TRI launches Machine Assisted Cognition
26 March 2020
The Toyota Research Institute (TRI) is expanding its exploratory research with the launch of Machine Assisted Cognition (MAC), a new initiative to develop and demonstrate artificial intelligence tools that can understand and predict human behaviour in the context of decision making.
---
Uber goes low-tech with phone bookings
14 February 2020
Uber is trying a 'new' way of communicating with customers to offer its on-demand rides - the telephone, a device that enables you to speak to a human being.
---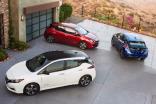 Uber gives Nissan's Leaf a boost in London
24 January 2020
Uber, which is fighting a ban from operating in London, has agreed a deal with Nissan for up to 2,000 Leafs to be made available for its drivers. The ride hailer wants every car on its app in the UK capital – around 45,000 drivers – to be fully electric from 2025.
---
Toyota invests US$400m in US 'flying taxi' company
17 January 2020
Toyota Motor announced plans to invest US$394m in Joby Aviation, a California-based developer of 'flying taxis', as it looks to expand further into mobility services to help meet evolving personal transportation requirements globally.
---
Hyundai Motor takes human-centered mobility vision to new heights at CES 2020
14 January 2020
---
CES - Hyundai unveils flying taxi concept
7 January 2020
Hyundai Motor unveiled its personal air vehicle (PAV) concept at the Consumer Electronics Show (CES) in Las Vegas on Tuesday (7 January) as the company looked to promote its multi facet smart mobility solutions strategy.
---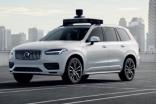 Brose supplies autonomous Volvo self-closing doors
27 November 2019
Brose will supply side door drives for Geely-owned Volvo Cars' first vehicle ready for autonomous driving (AD).
---
Uber lays off another 435 employees
11 September 2019
Uber has laid off 435 employees across its product and engineering teams, a media report said.
---
Uber faces large fine in Colombia
13 August 2019
Colombia's commerce regulator said it would fine ride-hailing company Uber Technologies more than US$629,000 for obstructing a regulatory visit in 2017.
---
Uber posts record quarterly loss
9 August 2019
Ride-hail firm Uber has posted a larger than expected second quarter loss of USD5.5bn. The scale of the loss in the three month period to the end of June follows the company's IPO in May and sent its share price sliding. In the same quarter last year, Uber's loss was USD0.7bn.
---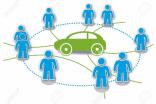 Unexpected car sharing trend emerges in Japan
11 July 2019
A new trend reportedly has emerged in car sharing in Japan.
---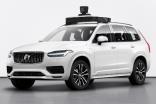 Rebounding from crash, Volvo and Uber show production autonomous car
12 June 2019
An unfortunate crash last year that killed a jay-walking pedestrian was a setback to Uber's autonomous driving programme with Volvo Cars but the ride hailer and automaker have now presented a "production vehicle ready for self-driving".
---
Toyota tops global brand rating
11 June 2019
Toyota was top automotive brand in the latest BrandZ Top 100 Most Valuable Global Brands 2019 listing but only 41st overall with a US$29,151m valuation, down 3% and five places.
---
Toyota eyes big investment in Didi - report
30 May 2019
Toyota is reportedly considering a large investment in Chinese ride-hail giant Didi.
---
Uber valued at $82bn ahead of IPO
10 May 2019
Ride-hail firm Uber has been valued at USD82bn ahead of its NYSE listing in what is expected to be one of the biggest stock market flotations this year.
1
Uber news
---
---
---
---
---
Most popular news
---
Most popular insights
---