TRW Automotive
---
All the very latest information about TRW Automotive in one place. The latest TRW Automotive business news, analysis, comment and interviews, all from our automotive industry experts at just-auto.
This brand is owned by: ZF
Latest insights
---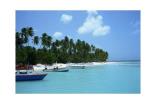 The Week That Was - August replenishes batteries
5 August 2016
August's dog days are well and truly on us up here in the Northern hemisphere and in the soporific heat of a British summer – well OK – it's warmish – industry tends to take a well-earned break and recharge the batteries ready for an autumn which will rapidly see the Paris Motor Show loom large.
---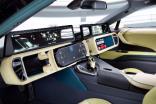 Briefing - How would a self-driving vehicle change your daily commute? (Part 2)
26 January 2016
The second part of this month's briefing reviews just some of the supplier autonomous driving innovations that caught our eye in the consumer electronics show (CES) and Detroit auto show this month. While they may not be household names, the likes of Autoliv, Bosch, Continental, Delphi, Denso, Magna, Valeo, Visteon and ZF TRW will heavily influence how your autonomous car will perform. Here, the tech talk is on sensor fusion (critical for self-driving cars), connectivity and vehicle-to-everything. In the meantime, semi-autonomous technologies are becoming more affordable thereby paving the way for mass-vehicle market growth.
---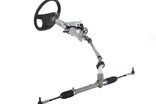 July 2015 management briefing: Tomorrow's steering systems
29 July 2015
For many years, power steering technology was focused on hydraulic systems but demand is now favouring electric power steering mainly due to fuel consumption and logistical benefits. In this briefing extracted from just-auto/QUBE's research service, Matthew Beecham provides an overview of some key companies and developments in the steering sector.
---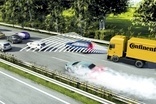 RESEARCH SNAPSHOT - Review of electronic braking systems
15 July 2015
Continuing just-auto's series of research snapshots - pulled from its automotive research platform, QUBE - Matthew Beecham reviews some advances in the electronic braking system arena.
Latest interviews
---
INTERVIEW: Nexteer Automotive president and COO Laurent Bresson
19 January 2015
Nexteer, the former GM Saginaw steering division, has flourished under the ownership of China-based Pacific Century Motors its owner since 2011. Calum MacRae caught up with Nexteer's president and COO Laurent Bresson at the recent NAIAS.
---
INTERVIEW: Anne Ruthmann, Citroën C4 Cactus project manager
8 July 2014
Citroën C4 Cactus Chef de Projet Anne Ruthmann answers questions on key suppliers, lightweight technology, sales prospects and other topics.
---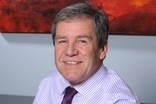 INTERVIEW: Magna Powertrain president Jake Hirsch
18 February 2014
Jake Hirsch has worked in the automotive supply industry for 30 years, including as president and CEO of Teksid Aluminium, CEO of Textron Fastening Systems; managing director of TRW Occupant Restraints and COO at Magna Europe where he was also a member of the Board of Directors. He talked to Simon Warburton in Detroit about some of the challenges and opportunities in the business.
---
Q&A with TRW: Electronic Braking Systems
5 February 2014
Continuing just-auto's series of interviews with tier one suppliers of electronic braking systems, Matthew Beecham talked with Dan Milot, Technical Director, Customer Application & Systems Engineering North America, TRW Automotive.
Latest news
---
Porsche purchasing chief retiring after 47 years
8 March 2021
Porsche procurement chief Uwe-Karsten Staedter will retire next August, after 47 years with the VW Group, replaced by Barbara Frenkel who starts on 1 June. She previously headed Porsche sales in Europe.
---
Supervisory board names Martin Fischer to ZF management board
1 October 2019
ZF Friedrichshafen's supervisory board has named Martin Fischer as a new member of the board of management.
---
NHTSA eyeing TRW airbag control units in millions of cars
24 April 2019
A US investigation into airbags using TRW (absorbed into ZF) control units now includes millions of additional cars, according to US media reports.
---
ZF's Konstantin Sauer named CFO of the Year for TRW takeover expertise
22 November 2018
ZF chief financial officer Konstantin Sauer has been named CFO of the Year 2018 by Finance magazine with judges citing a "cleverly financed takeover" of TRW Automotive in 2015 as "a decisive factor" for the award.
---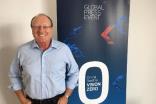 Peter Lake to leave ZF in September
28 June 2018
Industry veteran, Peter Lake is to leave ZF this September after overseeing the integration of the company with US supplier, TRW in 2015.
---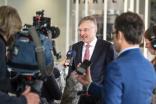 New ZF CEO hails Mahle for swift transition
23 March 2018
New ZF CEO, Wolf-Henning Scheider has praised his former company for smoothing the process of transition to become head of the Friedrichshafen supplier.
---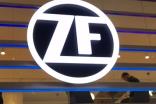 Frankfurt - ZF unveils new logo as merged company looks to megatrends
14 September 2017
ZF says it has achieved integration with US supplier, TRW faster than anticipated as it moves to capitalise on the power of the combined component giant to address industry megatrends.
---
ZF introduces new dual pinion drive EPS
19 April 2017
ZF now has a significantly enhanced offering of electric power steering systems in China and globally with the introduction of its dual pinion system which is slated to launch in the Chinese market in 2018. "As the second most prevalent type of...
---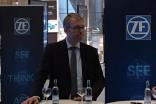 ZF "on home straight" with TRW integration - Sommer
7 April 2017
ZF says it is "on the home straight" in terms of its integration of American supplier, TRW into its ranks following the acquisition nearly two years ago.
---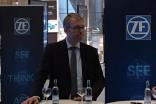 ZF confident post-Brexit as it outlines 2016 sales rise
31 March 2017
ZF says it does not envisage any fallout from the impact of Brexit, but is cautioning against any short term decisions regarding Mexican imports into the US.
---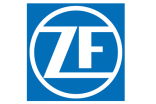 ZF boosts profits, reduces TRW-related debt
30 March 2017
ZF Friedrichshafen announced on Thursday it had "closed the 2016 fiscal year with a clear rise in profits and a strong improvement in cash flow".
---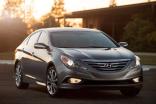 Hyundai US recalling almost 1m cars for seat belt work
16 March 2017
Hyundai Motor America is to recall close to 1m cars to check potentially incorrectly installed seat belts supplied by what is now the combined ZF-TRW. This appears to be a vehicle assembly issue rather than faulty components.
---
ZF presents Innovation Truck 2016 at IAA
22 September 2016
ZF is further strengthening its position as a major technology supplier for the commercial vehicle industry by providing key technologies for autonomous driving. With these competencies, ZF products can enable commercial vehicles to see, think and act. This is...
---
ZF opens expanded shared service centre in Poland
12 September 2016
On 9 September 2016 ZF celebrated the grand opening of its new administration building in the southern Polish city of Czestochowa. The ZF TRW subsidiary has had its European accounting operations here for the last ten years. In the next years, the...
---
ZF to start first India Technology Centre for software and engineering
5 August 2016
ZF is setting up its first India Technology Centre in Hyderabad, dedicated to software and mechanical engineering.
---
ZF H1 operating profit increases to EUR1.1bn
4 August 2016
ZF has posted first half operating profit up to EUR1.1bn (US$1.22bn) while sales rose to EUR17.8bn.
---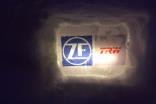 ZF drives autonomous push with 40% Ibeo stake
2 August 2016
ZF is continuing its push into autonomous driving with the acquisition of a 40% stake in lidar technologies specialist, Ibeo Automotive Systems for an undisclosed amount.
---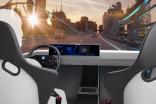 ZF TRW mulls 1-100m parts failure rate
26 July 2016
ZF TRW says failure rates of certain technologies could reach one in a hundred million as industry and consumers look to ensure the safety of ever-rising vehicle content.
---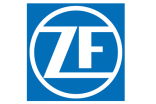 Heat issue challenging as technology ramps up - ZF TRW
25 July 2016
ZF TRW says one of its key issues affecting the extra technology now prevalent on new vehicles is heat as ever-greater performance creates its own set of challenges.
---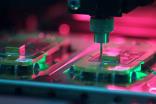 ZF TRW still arrows in on affordable safety concept
25 July 2016
ZF TRW insists the former mantra adopted by its newly-acquired US supplier of 'affordable safety' continues to drive its business strategy.
---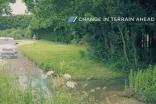 Autonomous to drive massive fitment surge - ZF
18 July 2016
ZF says it sees a "huge increase" in sensor fitment rates as demand for driver assistance systems starts to ramp up.
---
ZF and TRW combining aftermarket organisations
6 July 2016
ZF Friedrichshafen is taking another step in the integration of TRW Automotive by combining the two aftermarket organisations of ZF Services and TRW Aftermarket.
---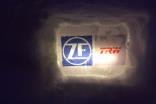 ZF extends Stefan Sommer contract by five years
28 June 2016
ZF Friedrichshafen has confirmed the extension of CEO, Stefan Sommer's contract for another five years.
---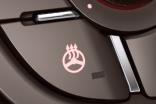 ZF TRW to produce heated steering wheels with EU automaker
19 May 2016
ZF TRW has announced that it will start production of its innovative heated steering wheel technology (conductor insert heating system, or CIHS) with a major European vehicle manufacturer in 2017.
---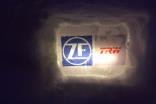 ZF lauds TRW purchase as "milestone"
13 May 2016
ZF Friedrichshafen CEO, Stefan Sommer is lauding the acquisition as TRW Automotive as "a milestone in our Group's strategy," one year after its purchase.
---
ZF TRW adds crash test sled in Anting China
13 April 2016
ZF TRW, the active and passive safety division of ZF Friedrichshafen, has opened the crash sled section of its Anting Technical Centre in China.
---
TRW adds EUR8.9bn to ZF Group 2015 sales of EUR29bn
22 March 2016
ZF Friedrichshafen says it generated Group sales of EUR29.2bn (US$32.7bn) in fiscal year 2015, including EUR8.9bn from ZF TRW, which has been integrated as the new Active & Passive Safety Technology Division since the acquisition in May last year.
---
ZF TRW highlights R&D capability of merged mega-supplier
22 February 2016
ZF TRW says it is pursuing an expansionist policy in increasing its R&D capability as it cements further the newly integrated halves of the merged companies.
---
Demographics and lifestyle driving partial automation - ZF TRW
22 February 2016
Demographic drivers as well as increasing demand for lifestyle choices are pushing partially-automated fitment rates says ZF TRW.
---
ZF TRW rationalises and sells fasteners unit
25 January 2016
ZF TRW, the Active and Passive Safety Division of ZF Friedrichshafen AG, has announced it has entered into a sale agreement for its global Engineered Fasteners and Components business to Illinois Tool Works (ITW) for approximately US$450m.
TRW Automotive news
---
---
---
---
---
Most popular news
---
Most popular insights
---