Toyota Group
---
All the very latest information about Toyota Motor Corporation in one place. The latest Toyota Motor Corporation business news, analysis, comment and interviews, all from our automotive industry experts at just-auto.
Latest news
---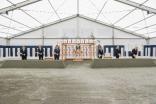 Toyota starts 'fully connected community' construction in Japan
23 February 2021
A ground-breaking ceremony – jichinsai – took place today (23 February) in Japan to mark the official start of construction work for Woven City, Toyota's prototype for a future, fully connected community.
---
Thai sales fall 23% in January
23 February 2021
The Thai new vehicle market declined unexpectedly by 23% to 55,208 units in January 2021 compared with the 71,688 units reported a year earlier, according to wholesale data compiled by the Federation of Thai Industries (FTI).
---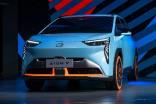 GAC Guangzhou Auto future models
23 February 2021
In addition to JVs with Toyota, Honda & Acura, Mitsubishi and Stellantis (Jeep), GAC's thriving own-brand business sold more than 360,000 passenger vehicles in China last year. The Trumpchi GS4 accounted for a third of that volume but many other models also performed well. Next for GAC are replacements for various combustion-engine models, along with yet more New Energy vehicles for the Aion sub-brand.
---
Toyota halts production due to earthquake damage
18 February 2021
Toyota Motor Corporation said it is suspending production at nine group plants in Japan from Wednesday until the end of the week following a powerful earthquake that struck just off the northeast-coast of Honshu island on Saturday.
---
Lyft and Toyota to offer hydrogen vehicle rentals
12 February 2021
Lyft Canada and Toyota Canada, in partnership with Toyota Credit Canada, have announced a partnership offering drivers on the Lyft platform in Metro Vancouver the opportunity to rent a hydrogen-powered zero-emission vehicle (Mirai) through Toyota's new KINTO Share program.
---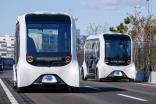 Toyota outlines e-Palette AV plans for Japan
11 February 2021
Toyota today outlined plans for its innovative e-Palette autonomous electric vehicles to provide practical on-demand transport services for customers in different markets and regions in the early 2020s.
---
Toyota to debut three new electrified vehicles for US market
11 February 2021
---
Toyota to return to US EV market in 2021
11 February 2021
Toyota Motor said it planned to return to the US electric vehicle (EV) market with the launch of two new battery powered vehicles (BEVs) this year, according to reports in Japan.
---
Toyota in self-driving partnership with Aurora
11 February 2021
Toyota Motor, Denso Corporation and US autonomous driving startup Aurora Innovation have agreed to establish a long-term partnership to develop and produce self-driving vehicles, according to reports in Japan.
---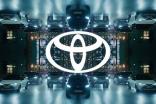 Toyota posts quarterly profit boost of 54%
10 February 2021
Toyota has posted Q3 (fiscal year, quarter to 31st December 2020) net income of 838.7 billion yen, well ahead of analyst estimates.
---
Toyota receives 5,000 bookings for new Fortuner, Legender SUV
5 February 2021
---
Perodua targets record sales and output in 2021
4 February 2021
Perodua, Malaysia's second national car company, said it aimed to increase sales by 9% to 240,000 vehicles in 2021 from 220,163 units in 2020.
---
Hydrogen Forward coalition formed to advance hydrogen in the U.S
3 February 2021
---
Lexus announces 2020 global sales results
2 February 2021
---
Toyota NA to offer complete online retail solution
2 February 2021
Toyota Motor North America (TMNA) has officially unveiled the next iteration of the 'SmartPath' retail experience, 'allowing customers flexibility in how they buy their next Toyota'.
---
Toyota Kirloskar Motor registers 92% growth in domestic sales in January 2021
1 February 2021
---
Toyoda Gosei to build new plant in Miyagi, Japan
29 January 2021
Toyoda Gosei Co., Ltd.'s production subsidiary in eastern Japan, Toyoda Gosei East Japan Co., Ltd., is establishing a new plant in Ohira, Kurokawa-gun, Miyagi, where its main customer, Toyota Motor East Japan, Inc., is located.
---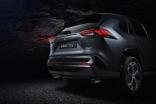 Toyota beats VW in 2020 global sales race
28 January 2021
Toyota Motor has beaten Volkswagen by around 220,000 units in the global sales race for 2020.
---
Toyota's 2020 global sales down 10.5 percent year-on-year
28 January 2021
---
Toyota launches refined 7-seater Highlander hybrid in Europe
26 January 2021
---
Toyota upbeat on Thai market outlook
26 January 2021
Toyota Motor Thailand said it expected the overall Thai vehicle market to recover strongly from the COVID-19 pandemic, with overall sales forecast to rise by between 7% and 14% to 850,000–900,000 units in 2021.
---
Subaru acquires 0.3% stake in Toyota
22 January 2021
Subaru Corporation has acquired a 0.3% stake in Toyota Motor Corporation for JPY70bn (US$675m), as part of a reciprocal capital tie-up agreement signed by the two companies in 2019.
---
Toyota introduces new RAV4 Plug-in Hybrid
20 January 2021
---
Toyota and Honda factories in Malaysia restart operations
19 January 2021
Toyota Motors and Honda Motors have restarted their plants in Malaysia as the government updated its list of essential businesses allowed to operate.
---
New Toyota Boshoku products used in all-new MIRAI FCEVs to help reduce environmental impact
19 January 2021
---
Toyota Motor Europe significantly outperforms the market in 2020, gaining 0.7 percentage points to achieve a record 6.0% share
18 January 2021
---
Chip shortage cuts more vehicle production
12 January 2021
Ford, Toyota, Fiat Chrysler Automobiles and Nissan Motor have all said they would cut vehicle production this month due to a shortage of semiconductors as demand rebounds from the coronavirus crisis.
---
Toyota Australia and BHP announce pilot trial of converted electric vehicle
8 January 2021
---
Increased new car demand during pandemic has US industry optimistic about 2021
7 January 2021
Increased demand for new vehicles during the COVID-19 pandemic helped General Motors and other automakers begin reporting strong fourth quarter US sales this week while executives voiced optimism the rebound from low sales during the April-May production shutdown would continue in 2021.
---
Toyota Kirloskar Motor ushers in new year with new Fortuner and Legender
7 January 2021
2
...
Toyota Group news
---
---
---
---
---
Most popular news
---
Most popular insights
---