Toyota Group
---
All the very latest information about Toyota Motor Corporation in one place. The latest Toyota Motor Corporation business news, analysis, comment and interviews, all from our automotive industry experts at just-auto.
Latest news
---
The RAV4 Plug-in Hybrid, Toyota's new hybrid flagship
15 January 2020
---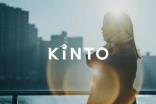 Toyota launches Kinto, a new brand for mobility services
14 January 2020
Toyota has announced the launch of Kinto, a new brand dedicated to offering mobility services to users across Europe.
---
Toyota Motor Europe outperforms market and posts strong growth in 2019, reaching 5.3% market share
14 January 2020
---
Toyota premieres GR Yaris
13 January 2020
---
Toyota provides immersive experience into the Woven City at CES 2020
10 January 2020
---
Toyota to build 'city of the future' in Japan
8 January 2020
Toyota announced at the Consumer Electronics Show in Las Vegas plans to build a 'city of the future' in Japan, to be used as a test bed for development of advanced technology.
---
Toyota Kirloskar Motor (TKM) plans smooth run out of BS-IV vehicle inventory Customer Orders and retail sales improve despite the industry slowdown
3 January 2020
---
Toyota to launch pickup logistics in Tokai region
20 December 2019
---
Toyota forecasts 2020 unit sales
17 December 2019
Toyota Motor is forecasting sales of 10.77m vehicles worldwide during 2020, nudging it closer to top automaker Volkswagen, a media report said.
---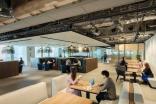 Toyota starts operations at AD software centre
17 December 2019
Toyota says its Toyota Research Institute-Advanced Development, Inc. (TRI-AD) - a software centre for autonomous driving tech - will begin full-scale operations in all areas of the new office that opened in July of this year. 
---
Trancom and Hino Motors enter capital and business alliance
13 December 2019
Trancom Co., Ltd., and Hino Motors, Ltd. have entered a capital and business alliance aimed at solving social issues pertaining to logistics at an early stage. Hino will acquire a portion of Trancom's issued shares approximately 50 million yen.
---
Toyota and Denso form JV for advanced semiconductors
11 December 2019
Denso and Toyota are forming a joint venture that will conduct research and advanced development of next-generation in-vehicle semiconductors. It will be established in April 2020 and called MIRISE Technologies.
---
More Takata airbags recalled in the US
6 December 2019
Joyson Safety Systems, the company established as a result of the merger between bankrupt Japanese airbag manufacturer Takata and Chinese-owned Key Safety Systems, is recalling a further 1.4m airbags in the US due the risk of explosion and flying shrapnel.
---
Panasonic and Toyota confirm location and executive structure of town development joint venture
6 December 2019
---
Toyota announces board member, executive, organizational, and personnel changes
5 December 2019
---
Toyota Motor North America reports November 2019 sales
5 December 2019
---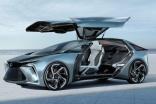 Hybrid-only era over - Lexus EVs and PHEVs coming
4 December 2019
Lexus will have another very good year in 2019. Sales have risen strongly in China, and in Europe too, while the brand is gaining ground in Japan. The US remains easily the number one market but whereas hybrids do well in most other countries, that's no longer the case there. Toyota is therefore planning a multi-powertrain strategy for Lexus, offering different choices for different regions.
---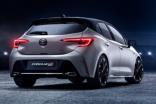 Toyota GB tweaks the now-all-hybrid Corolla range
2 December 2019
Toyota's UK arm is fast becoming the all-hybrid car company. Make that the all self-charging hybrid company as it has quietly been billing its 'lectrified models the last year or two.
---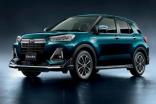 Perodua and Daihatsu - future models and platforms
2 December 2019
The second feature in the Toyota Motor Corporation series is a look at the current and future models of subsidiary Daihatsu Motor. The Osaka-based firm in turn controls Perodua, a brand which has a 40 per cent share of the Malaysian market, sales for the first three quarters totalling 178,754 cars.
---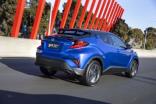 Australia's Toyota C-HR goes hybrid
28 November 2019
Toyota Australia is adding a hybrid-electric version to its updated C-HR SUV range along with the new multimedia system with smartphone mirroring already seen in other markets.
---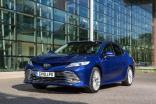 Is Toyota's hybrid Avensis replacement any good?
27 November 2019
In some circles, the Toyota Camry is a Marmite (or should that be Vegemite?) car. Y'love it or hate it. Some residents of Australia, one of several countries including the US, Japan and Russia where the model has been manufacture or assembled, are particularly dimissive. Old mate's car, grandma spec, rep's special, etc. Which clearly ignores the many non-enthusiast buyers who want something sensibly priced to buy and maintain, reliable, and a dealer nearby. If a largish, electrified, non-premium D-segment saloon/sedan, ticks the right boxes with a private buyer or fleet operator, this revived nameplate is worth a look.
---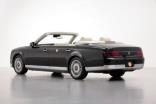 Toyota future models 2020-2030
27 November 2019
Toyota Motor Corporation has never been stronger. Profits are sky-high, brand image is excellent and the company keeps expanding the Toyota model range, especially in North America and China. A major shift is also taking place as plug-in hybrids and fully electric vehicles are added to a line-up which once contained next to none of either.
---
Toyota to launch new model "Granace" in Japan
26 November 2019
---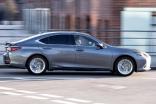 Why the Lexus ES is China's number one import
25 November 2019
Might the ES succeed for Lexus when the great looking and highly capable GS seemingly could not? The latter, also a 5m long saloon, is almost eight years old and probably won't be replaced, while the year-old ES is a brisk seller in many countries, China especially. Newly available in Britain, the ES 300h should in theory have strong appeal to many in the Mercedes E-Class segment.
---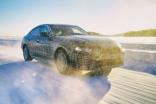 Plant axes, new diesel jobs, EVs debut - the week
22 November 2019
Plant closures are never good news but you wield the axe, we cover 'em.
---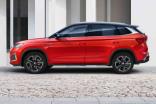 AutoGuangzhou 2019 - the world debuts
22 November 2019
Below is a list of vehicle world premieres which took place on 22 November at the media preview of AutoGuangzhou 2019.
---
World premiere of Lexus' first EV, the UX 300e
22 November 2019
---
The stunning Lexus LC 500 Convertible makes its global debut at the 2019 Los Angeles Auto Show
22 November 2019
---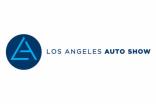 2019 Los Angeles auto show world premieres
21 November 2019
Vehicles which made their global debuts at the 2019 LA Auto Show are named below.
---
LA Show: Lexus launches another convertible
20 November 2019
Toyota's premium brand Lexus launched its LC500 flagship convertible at the Los Angeles show.
...
11
...
Toyota Group news
---
---
---
---
---
Most popular news
---
Most popular insights
---