Tesla Motors, Inc.
---
All the very latest information about Tesla Motors, Inc. in one place. The latest Tesla Motors, Inc. business news, analysis, comment and interviews, all from our automotive industry experts at just-auto.
Latest news
---
China NEV sales fall 22% in June
14 July 2020
Sales of new energy vehicles (NEVs) in China, comprising mainly electric and plug-in hybrid vehicles, declined by over 22% to 104,000 units in June 2020 from a peak year earlier level of 134,000 units, according to wholesale data released by the China Association of Automobile Manufacturers (CAAM).
---
Tesla 'very close' to level 5 autonomous driving technology - Elon Musk
9 July 2020
Tesla is "very close" to achieving level 5 autonomous driving technology, chief executive Elon Musk was quoted as saying on Thursday.
---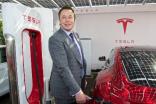 Tesla resilience continues to confound COVID-19 crisis
2 July 2020
Tesla's market capitalisation now exceeds that of Toyota, making it the most valued carmaker in the world.
---
China scraps foreign ownership limits on commercial vehicle manufacturers
29 June 2020
The Chinese government plans to scrap the 50% limit on foreign ownership of commercial vehicle manufacturing companies in the country next month, according to local reports.
---
Tesla eyes new US factory start this summer - reports
19 June 2020
Tesla would like to start building a large vehicle assembly plant in the southwestern United States as early as the third quarter of this year, the company reportedly told Texas officials in documents made public this week.
---
Panasonic and Tesla talking battery spend again
19 May 2020
Panasonic and Tesla have revived talks on investment to boost output of electric vehicle batteries at the Gigafactory in Nevada, the Japanese company told Nikkei.
---
Tesla to continue expanding recharging network in China
18 May 2020
Tesla said it would continue to expand its electric vehicle recharging network in China by an additional 4,000 supercharging sites by the end of the year, as it looks to strengthen its position in the world's largest electric vehicle market.
---
Tesla cuts prices in China to qualify for subsidies
1 May 2020
Tesla is to cut the entry price for its Shanghai built Model 3 by 10% to ensure it qualifies for subsidies in the world's largest car market.
---
Tesla opens virtual store on Alibaba Tmall
20 April 2020
Tesla opened an official virtual store on China's Tmall site last week, as the US electric vehicle manufacturer continues its efforts to expand its share of the world's largest vehicle market.
---
Tesla prepares pay cuts and furloughs
8 April 2020
Tesla reportedly has told workers to brace for pay cuts and furloughs as the Covid-19 pandemic disrupts its operations and cripples demand.
---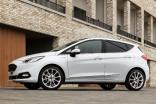 Ford toppled as UK market leader
6 April 2020
Ford has lost its long held position as the UK market's number one passenger vehicle brand. SMMT data for March show that during the first quarter, Volkswagen became the top selling marque.
---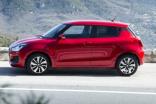 Italy - Fiat fewer than 500 cars ahead of VW in March
3 April 2020
Due to the sudden collapse of sales, the Italian market's leading brand was only 478 vehicles ahead of Volkswagen in March, a month when the overall market plunged to levels not seen since 1959.
---
Are suppliers better placed than OEMs to make ventilators?
26 March 2020
COVID-19  has  created  a  sudden  dramatic  need  for  ventilators  in  the world's healthcare  system.
---
COVID-19: Tesla operational update
23 March 2020
---
GM, Ford, Tesla 'go' to make ventilators
23 March 2020
General Motors said it was collaborating with Ventec Life Systems, in cooperation with StopTheSpread.org, the nation's coordinated private sector response to the COVID-19, to increase production of Ventec's respiratory care products to support the growing fight against the COVID-19 pandemic.
---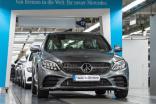 The virus gets worse - the week
20 March 2020
There was a glimmer of hope in all the bad news this week - Wuhan, aka Coronavirus Central (thanks a lot) on Thursday reported no new cases, the first such report since the bug started to take hold last January. So, perhaps, this, or some of this, might be over for the rest of us in two, maybe three, months? Let's hope so. Or maybe not.
---
Sharp sues Tesla in Japan for patent infringement
20 March 2020
Japanese electronics giant Sharp Corporation has filed a patent infringement lawsuit against Tesla's Japanese subsidiary, seeking an injunction to halt imports of some of the carmaker's electric vehicles (EVs) into Japan, according to a report by Kyodo News citing 'sources familiar with the matter'.
---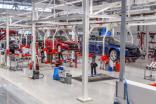 Tesla and Toyota top vehicle maker rankings after COVID-19 review
20 March 2020
A ranking of top vehicle manufacturing companies worldwide compiled by data and analytics company GlobalData shows the impact of the COVID-19 coronavirus crisis will be strongly adverse across the industry this year, with all major companies impacted.
---
Tesla says essential employees, including production, should still come to work
18 March 2020
CNBC has just reported an e-mail sent to Tesla employees by the company's head of human resources (HR) for North America, Valerie Workman, encouraged employees to work if they feel comfortable doing so on 18 March.
---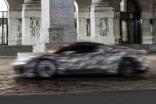 Virus, virus, virus - the week
13 March 2020
Our continually updated Future Models series has always been a smash hit with just-auto readers so, unsurprisingly, even in the midst of coronavirus fact, rumour, misinformation and lemming-like panic (got enough toilet paper, hand sanitiser, pasta and rice in for a siege yet?), our latest look at What Lies Ahead for a couple of brands from FCA, soon to merge with PSA, drew the most eyeballs this week.
---
Tesla under fire for cheaper China chip
11 March 2020
It's never been uncommon for automakers to vary specification by market - emissions control and safety equipment not being fitted for markets where not compulsory - but now Tesla is under fire in China for using lower specification computer chips than in other markets.
---
Tesla tree cutting continues after court ruling
24 February 2020
Tesla reportedly resumed cutting down trees to clear land in in Gruenheide, Germany for its first European car and battery factory after environmentalists lost a court case.
---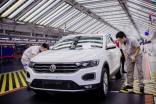 Automakers plan gradual resumption of China output
10 February 2020
Some carmakers were likely to have restarted output at China factories after shutting temporarily due to the coronavirus, media reports on Monday ( February) said.
---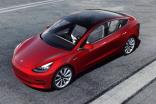 Tesla agrees battery supply deal with CATL
3 February 2020
Tesla announced it was partnering with China's largest electric vehicle battery manufacturer CATL, according to local reports in China.
---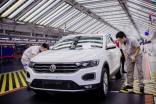 Chinese auto industry impacted hard by coronavirus
3 February 2020
China's automotive industry is expected to take a massive hit from the rapid spread of the corona virus in the last two weeks, at least in the first quarter of the year but very possibly for longer.
---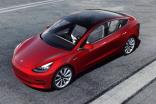 Tesla Model 3 takes 3rd spot in Europe's Dec car market
29 January 2020
The Tesla Model 3 was the third best-selling model in Europe in the month of December, according to data released by JATO Dynamics.
---
23 January 2020
Tesla has displaced Volkswagen as the world's second most valuable carmaker, after a dramatic rise in share price pushed its market value to more than US$100bn (GBP76.1bn).
---
Tesla to build R&D centre in China
16 January 2020
Tesla said it plans to establish an R&D centre in China to support its newly opened vehicle production plant in Shanghai.
---
Tesla to produce Model Y in China from 2021
8 January 2020
Tesla has confirmed the Model Y battery-powered compact SUV would be the second model to be produced at its new plant in Shanghai, China.
---
Tesla Q4 2019 vehicle production & deliveries
7 January 2020
3
...
Tesla Motors, Inc. news
---
---
---
---
---
Most popular news
---
Most popular insights
---