Tesla Motors, Inc.
---
All the very latest information about Tesla Motors, Inc. in one place. The latest Tesla Motors, Inc. business news, analysis, comment and interviews, all from our automotive industry experts at just-auto.
Latest news
---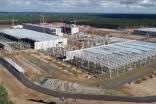 Tesla's Berlin plant to get new tech and new model
2 December 2020
Tesla's CEO Elon Musk stated at a conference in Germany recently that it would "make sense" to build a more compact car for European markets. This doubles down on earlier comments where he said Tesla would "not succeed in our mission if we don't make cars affordable".
---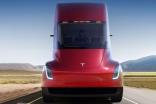 1 December 2020
With a market capitalisation that's risen by more than US$150bn over recent weeks, Tesla seems unstoppable in the eyes of shareholders. It's so far ahead of Toyota, Volkswagen, Nio, BYD and Daimler that some even talk of this becoming the world's first trillion-dollar car maker. What's next then for the vehicles-making part of this multi-division company?
---
Tesla set to start China made Model Y sales
30 November 2020
Tesla reportedly has obtained permission to start selling its Shanghai-made Model Y sports utility vehicle in China.
---
Tesla to make EV chargers in China - report
27 November 2020
Tesla is planning to start manufacturing electric vehicle chargers in China from next year, according to a Reuters report that cites a regulatory filing.
---
Tesla to join S&P 500 index, share price surges
17 November 2020
Tesla is set to join the S&P 500 index of companies in December, a move which saw the firm's stock price surge in Monday trading as new investors and funds that track the index were tipped into buying.
---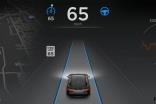 Tesla readies 'Full Self Driving' for limited rollout, safety advocates ring alarm bells
30 October 2020
Tesla has informed owners that it intends to roll out its so-called 'Full Self Driving' features to a limited number of users over the next few weeks. Despite its billing as 'Full Self Driving', Tesla's software is more of an extensive upgrade of its existing SAE level 2 Autopilot autonomous features. However, safety groups are raising concerns over what is, in effect, a full-scale beta test of new autonomous software by untrained consumers on public roads.
---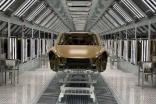 Tesla posts fifth consecutive quarterly profit
22 October 2020
Tesla has reported its fifth consecutive quarterly profit and said it is on track to deliver half a million vehicles this year.
---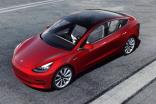 Tesla to export Chinese Model 3s to Europe
21 October 2020
Tesla is to begin exporting its Model 3 electric car to Europe from its Shanghai Gigafactory in China later this month, according to a company statement.
---
Tesla back in Interbrand Best Global Brands Report
20 October 2020
Amazon, set to become one of the global auto industry's (especially new entrant startups') best customers for electric delivery vans, was, along with Spotify and Netflix, among the biggest risers in ranking amid global COVID-19 lockdowns in the 2020 Interbrands Best Global Brands Report.
---
Piech Automotive names 'leading auto executives' for launch plan
19 October 2020
Piech Automotive, the automotive startup based in Zurich, Switzerland, has named sever top leading executives as it heads towards the launch of a  battery electric, two seat sports car with claimed innovative battery technology and record low charging time.
---
Lucid Air offer prompts second Tesla Model S price chop this week
16 October 2020
Tesla cut the price of the Model S for the second time this week, after EV startup Lucid Motors, led by former Tesla executive Peter Rawlinson, announced the base price of its upcoming Air EV would be US$69,900 (after tax credits).
---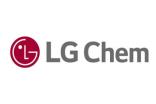 Is Tesla gearing up to buy LG Chem's battery division?
13 October 2020
South Korea-based LG Chem has recently overtaken China's CATL and Japan's Panasonic to become the world's largest supplier of lithium-ion batteries for electric vehicles (EVs).
---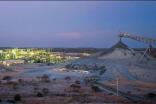 Tesla looks to tie up nickel supply with BHP deal
9 October 2020
Tesla is in talks with BHP – the world's largest mining group – exploring the possibility of a deal for the supply of nickel.
---
Tesla Berlin first with new battery tech
8 October 2020
Tesla chief executive Elon Musk said the company would produce Model Y with a new structural battery design and technology at its Berlin factory next year and that could result in a "significant production risk", Reuters reported.
---
Tesla cuts Model 3 China entry price
1 October 2020
Tesla on Thursday cut the starting price of its Chinese-made Model 3 sedans by about 8% to CNY249,900 yuan (US$36,805), once Chinese subsidies for electric vehicles are taken into account, Reuters reported, citing the automaker's China website.
---
Tesla deal good for lithium supplier's stock
28 September 2020
Piedmont Lithium on Monday said it had signed a five-year deal with Tesla to supply high-purity lithium ore mineral, prompting a surge in the Australian lithium miner's shares, Reuters reported.
---
Tesla German plant faces water issue
24 September 2020
Tesla is continuing with plans to build its new factory in Germany and will build battery cells and battery packs at the site in Brandenburg, near Berlin, a spokesman told Reuters, after assurances it would not use too much water.
---
Tesla disappoints investors with big 'reveal'
23 September 2020
Investors reportedly cut US$50bn from Tesla market value on Tuesday despite CEO Elon Musk's promise to cut electric vehicle costs so much a US$25,000 car that drives itself would be possible, but not for at least three years.
---
Tesla battery boost not till 2022
22 September 2020
Tesla CEO Elon Musk said improvements to be unveiled at the electric-vehicle maker's Battery Day event today (22 September) would not reach "serious high-volume production" until 2022.
---
China sales rise 12% in August
11 September 2020
China's new vehicle market continued to recover in August 2020, with sales rising by 11.6% to 2.186m units from 1.959m units a year ago, based on passenger car and commercial vehicle wholesale data released by the China Association of Automobile Manufacturers (CAAM).
---
Tesla to launch Model Y production in China by November
10 September 2020
Tesla is set to launch production of the Model Y at its Shanghai Gigafactory in China as early as November 2020, according to local reports. 
---
Tesla starts bookings for China-made Model Y
27 August 2020
Tesla China has announced it has started taking orders for its made-in-China Model Y battery-powered passenger car ahead of commercial production which is scheduled to start next year.
---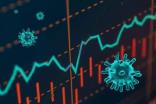 UPDATED - Daily automotive coronavirus briefing FREE TO READ
19 August 2020
A daily update of news and views on the COVID-19 coronavirus crisis and its impact on the automotive sector
---
Tesla could lose Korean subsidies - reports
10 August 2020
After the automaker dominated the country's EV market last quarter, the South Korean government is now considering cutting Tesla out by increasing the price threshold for its generous electric car incentives, a media report said.
---
Tesla sales in China double in Q2 2020
3 August 2020
Tesla reported a 103% year on year jump in revenues from its Chinese operations to US$1.4bn in the second quarter of 2020, to account for just over 23% of the company's global sales.
---
South Korea looks into possible Tesla Model 3 defects
29 July 2020
The South Korean government has ordered an investigation into the Tesla Model 3 for possible faulty parts, according to local reports.
---
Tesla CEO asks miners to produce more nickel
23 July 2020
Tesla CEO Elon Musk has urged miners to produce more nickel, a key ingredient for EV batteries, and warned the current cost of batteries remained a big hurdle to his company's growth.
---
Profit sets Tesla fair for S&P 500 entry
23 July 2020
Tesla last night (22 July) announced a second quarter profit as cost cuts and strong sales helped offset coronavirus-related factory shutdowns, sending its stock up 4.4% in after hours trading and clearing a hurdle which could lead to the electric carmaker's inclusion in the S&P 500 index.
---
Midas Musk Tesla CEO qualifies for $2.1bn payout
22 July 2020
Tesla chief executive Elon Musk has qualified for a payout worth an unprecedented US$2.1bn, his second jackpot since May following the electric car maker's massive stock surge, media reports said.
---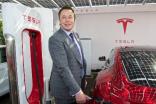 Level 5 fully self-driving cars not due anytime soon
15 July 2020
In widely reported remarks, Tesla CEO, Elon Musk said last week that he believed the electric car company would have "basic functionality" for level 5 vehicle autonomy complete by the end of the year. He was speaking in video comments made at Shanghai's annual World Artificial Intelligence Conference (WAIC). We believe that market-ready level 5 vehicles will not be available for several more years.
2
...
Tesla Motors, Inc. news
---
---
---
---
---
Most popular news
---
Most popular insights
---