Tesla Motors, Inc.
---
All the very latest information about Tesla Motors, Inc. in one place. The latest Tesla Motors, Inc. business news, analysis, comment and interviews, all from our automotive industry experts at just-auto.
Latest news
---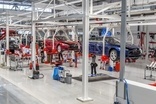 NETHERLANDS: Tesla opens new Model S assembly plant in Tilburg
29 September 2015
Tesla has opened a new factory dedicated to supplying European customers with its Model S EV. The factory, located in Tilburg, in the Netherlands, streamlines the production process for European deliveries, the automaker said.
---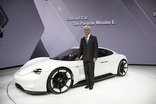 September 2015 management briefing: Frankfurt IAA overview
23 September 2015
In the second and final part of this month's management briefing, we take a look at the stand out concepts, production cars and trends seen at the 2015 Frankfurt IAA motor show.
---
US/CANADA: Tesla signs deal for lithium supply
18 September 2015
Tesla Motors has signed an agreement with Pure Energy Minerals for the development of a lithium mine in Clayton Valley, Nevada.
---
US: Ten automakers to make AEB standard on new vehicles
14 September 2015
---
US: Tesla Model 3 'about two years away' – Musk
4 September 2015
Tesla's higher volume sedan dubbed Model 3 is around two years away and will be priced at around US$35,000, according to postings on Twitter from Tesla boss Elon Musk.
---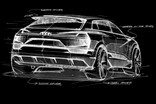 THE WEEK THAT WAS: The premium electric SUV segment comes into view
21 August 2015
Electric powertrain technology comes with a number of drawbacks - mainly surrounding battery performance issues - but it is interesting to see different OEM strategies emerging.
---
CHINA: Rumours swirl on new electric car company
21 August 2015
Martin Leach, a consultant who once led Ford's European operations, is reportedly recruiting staff for a new electric car manufacturer that will be based in California and the US.
---
US: Tesla tests autonomous features on select Model S vehicles
20 August 2015
---
HONG KONG: Tesla launches Model S P85D for HK$852,000
19 August 2015
---
US: Tesla files to issue new shares and raise cash
13 August 2015
Tesla Motors has filed to offer 2.1m shares to raise over US$500. The company said the proceeds will be used to expand the company's retail operations, charging network and energy storage business as well as to develop the gigafactory (batteries) and the future Model 3 car.
---
US: Cybersecurity researchers hack into Tesla's Model S
10 August 2015
---
US: Tesla's Q2 net loss increases
6 August 2015
Luxury electric vehicle maker Tesla's revenue for the second quarter ended 30 June 2015 was up 24.13% to US$954.98m but the company continued to book operating and net losses in both the quarter and the first half.
---
CHINA: Tesla works with HK property developer on charging poles
5 August 2015
Tesla will work with a Hong Hong property developer to build more charging poles at shopping malls in mainland China.
---
AUSTRALIA: Tesla introduces upgrades on 2016 Model S
20 July 2015
---
US: Tesla to launch all-new roadster
20 July 2015
---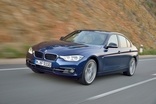 ANALYSIS: BMW sales plunge in largest EU market
9 July 2015
The 12 percent YoY rise in the June German passenger cars market has seen some notable changes to the usual pecking order. Opel muscled past both Ford and BMW to take fourth position behind Volkswagen, Mercedes-Benz and third-placed Audi.
---
US: Tesla Motors deliveries 11,507 units of Model S in Q2/2015
3 July 2015
---
JAPAN: Tesla to set up eight service centres in 2015
30 June 2015
---
JAPAN: Tesla to expand service network
26 June 2015
Tesla is planning to open eight aftersales centres across Japan within the year, Nikkei reports.
---
US: Tesla signs US$500m senior secured asset-based revolving credit agreement
15 June 2015
---
US: Tesla to launch Model X in three to four months, says Musk
12 June 2015
---
US: Tesla sets 50% annual growth target for next few years
10 June 2015
---
INTERVIEW: Rosalia Simon - Telefonica's M2M manager on automotive opportunities
9 June 2015
Rosalia Simon is responsible for end-to-end solutions in Machine-to-Machine (M2M) Global for Telefonica. Rosalia Simon spoke to Cat Dow to give more insight the complex business of telecommunications and the challenges faced when partnering with automakers to provide connectivity to vehicles.
---
UK: Tesla opens showroom in Knutsford, Cheshire
2 June 2015
---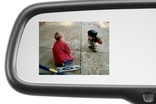 RESEARCH SNAPSHOT: Lights, camera, action – tomorrow's rearview mirrors
1 June 2015
The rearview mirror has been transformed over the last decade into a high-tech electronic module, writes Matthew Beecham. Tomorrow's mirrors will feature even more, including lights, cameras, displays and controls.
---
US: Tesla to open store in Greater Cincinnati in June
26 May 2015
---
AUSTRALIA: Tesla raises price of 2015 Model S lineup
21 May 2015
---
US: Tesla to open sales, service centre at Buena Park in summer
19 May 2015
---
AUSTRALIA: Tesla opens showroom in Richmond, Melbourne
18 May 2015
---
CHINA: Tesla to adopt local standards for charging EVs
13 May 2015
...
11
...
Tesla Motors, Inc. news
---
---
---
---
---
Most popular news
---
Most popular insights
---