Tata Motors
---
All the very latest information about Tata Motors Limited in one place. The latest Tata Motors Limited business news, analysis, comment and interviews, all from our automotive industry experts at just-auto.
Latest news
---
Tata Motors commences production of the new Safari
15 January 2021
---
Jaguar Land Rover retail sales continue to recover in quarter ending December 2020 with China sales growing year-on-year
12 January 2021
---
Tata Motors registered domestic sales of 150,958 units in Q3 FY21
6 January 2021
---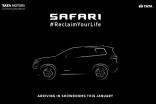 Tata Q501 project becomes new Safari
6 January 2021
It premiered as the Tata Buzzard at the 2019 Geneva motor show, then Tata Motors told us the name would instead be Gravitas. Now, days before it is officially revealed, the company says the new seven-seat SUV will be called Safari.
---
Tata Motors partners with Karnataka Bank to extend retail finance support to its customers
4 January 2021
---
Tata Motors introduces Ultra T.7
4 January 2021
---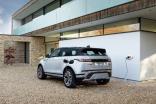 MY21 Land Rover Range Rover Evoque PHEV
17 December 2020
Could the last 12-24 months have been any tougher for JLR? First the expansion of China's economy slowed, the parent firm took a big financial hit, the home market remains convulsed by Brexit, public opinion has turned against diesel engines, and then came COVID. Somehow, Jaguar and Land Rover have endured, helped by new vehicles such as the Evoque plug-in hybrid.
---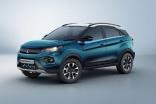 Tata reports growing sales for Nexon EV
15 December 2020
Tata Motors says its Nexon EV, has surpassed the 2000 sales milestone after ten months on sale in India. Sales of the Nexon EV reached 2200 units as of November 2020.
---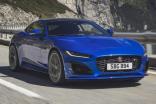 Which Jaguar F-Type - 300, 450 or 575 PS?
10 December 2020
It's hard to think of another car that's been around since 2013 and which still draws so many admiring glances. Facelifting it must have been a daunting task but the major revisions to the front end have been mostly met with praise.
---
Five stars for several new models in latest Euro NCAP crash tests
9 December 2020
The Audi A3 Sportback, Seat Leon, Isuzu D-Max, Kia Sorento and Land Rover Defender achieved the maximum five stars in the latest round of Euro NCAP crash testing.
---
Tata Motors registers domestic sales of 47,859 units in November 2020
2 December 2020
---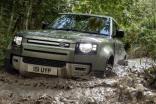 Another successful icon revival - Land Rover's Defender
30 November 2020
Certain automakers have done rather well reviving much loved icons for a new era. The 'BMW' Mini, now in its third generation, two generations of now-gone VW New Beetle, the Fiat 500 and several iterations of the Ford Mustang all come to mind. And now there is a great redux of the iconic Land Rover Defender.
---
Jaguar Land Rover to hire up to 300 trainees
30 November 2020
Despite the COVID-19 gloom, Tata Motors' Jaguar Land Rover is looking for up to 300 new apprentices, undergraduates and graduates to join the business in September 2021.
---
JLR creates smart city hub in Ireland for autonomous testing
16 November 2020
Tata Motors' Jaguar Land Rover is working with global software, mobility and telecoms companies to create a smart city hub that will allow real world testing of connected technology where self driving vehicles share the streets with cars, pedestrians and cyclists.
---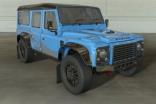 JLR's iconic Defender Station Wagon to make comeback
4 November 2020
Jaguar Land Rover's iconic Defender, which went out of production in 2016, is to be revived as a high performance, low volume model.
---
Tata Motors registers domestic sales of 49,669 units in October 2020
3 November 2020
---
Tata Motors Q2 FY21 results
28 October 2020
---
Tata-owned JLR swings to quarterly profit
27 October 2020
Tata-owned Jaguar Land Rover (JLR) has reported a profit for the three months ended 30 September 2020 (the company's Fiscal Q2).
---
Tata Motors achieves milestone of producing 4 million passenger vehicles
26 October 2020
---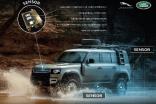 Tata Motors' JLR adapts aerospace technology for lightweight vehicles
22 October 2020
Tata Motors' Jaguar Land Rover is taking part in pioneering research trials to test the capability of advanced lightweight metals and composites.
---
No deal Brexit could be more negative on UK automaker credit quality than COVID-19 - Moody's
21 October 2020
A no-deal Brexit could have a long-lasting negative impact on UK automakers as permanent tariffs, trade barriers, and currency depreciation come into force, Moody's said in a report.
---
Moody's - Tata Motors faces tougher recovery than JLR
20 October 2020
---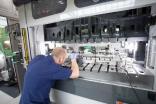 UK auto supplier secures funding to produce thin laminates
15 October 2020
A Birmingham, UK based stamping specialist has started on a GBP1m project which will develop a new process to support the UK's acceleration into automotive electrification.
---
Tata's Jaguar Land Rover launches noise cancel tech
12 October 2020
Tata Motors' Jaguar Land Rover has revealed new noise cancellation technology that removes unwanted road and tyre sounds from the cabin.
---
Tata Motors Group global wholesales at 202,873 in Q2 FY21
8 October 2020
---
Jaguar Land Rover plants back on two shifts
6 October 2020
Jaguar Land Rover said its plants were back on two shifts after retail sales for the three month period to 30 September 2020 improved significantly versus the preceding quarter but continued to be impacted by COVID-19.
---
Tata Motors registered domestic sales of 1,06,888 units in Q2 FY21
2 October 2020
---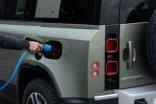 30 September 2020
Land Rover's strategy of expanding three vehicle families - Defender, Discovery and Range Rover lines - continues, with the early 2020s looking like a busy time for the brand. More plug-in hybrids are arriving, full electrification is coming, buying in engines from Ford is ending, and a new platform arrives next year.
---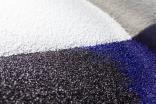 JLR to use recycled materials for trim and floor mats
29 September 2020
Tata Motors' Jaguar Land Rover said it was working with Econyl nylon to develop high-quality interiors made from ocean and landfill waste.
---
Range Rover Velar electrifies with plug-in hybrid and state-of-the-art infotainment
24 September 2020
1
...
Tata Motors news
---
---
---
---
---
Most popular news
---
Most popular insights
---