Stellantis
---
Latest news
---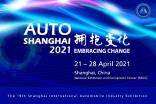 Auto Shanghai 2021 - the world premieres
20 April 2021
There are multiple updates to just-auto.com's list of concepts, prototypes and production model global debuts at the Shanghai motor show following the press preview.
---
Judge denies automaker's chip supply order request
16 April 2021
A federal judge in Michigan has denied an automaker's request to issue an emergency order forcing a supplier to provide microprocessor chips.
---
Free2Move eSolutions appoints Roberto Di Stefano as CEO
9 April 2021
Free2Move eSolutions has appointed Roberto Di Stefano as CEO, a new joint venture between Stellantis and Engie EPS.
---
Low demand triggers Stellantis plant closure
29 March 2021
Stellantis will halt production at its plant in Melfi, southern Italy for the period 2-12 April because of low demand triggered by the COVID-19 crisis, the UILM union said on Monday.
---
CEO reorganises Lancia under Stellantis
29 March 2021
Lancia CEO, Luca Napolitano, has announced the reorganisation of the Lancia brand with immediate effect.
---
29 March 2021
Georg Magel, currently director financial planning & analysis, has been named CFO of Opel/Vauxhall with effect from 1 April.
---
Stellantis mulls Melfi plant line closure - union
25 March 2021
Stellantis is considering whether to close one of two production lines at its Melfi car plant in southern Italy, the head of the FIM CISL union told Reuters.
---
Citroen trims EV price after government grant cut
19 March 2021
Citroen's UK unit has cut prices of the top Shine Plus trim level of its newly launched e-C4 EV so all models in the range will continue to benefit from the government's recently lowered Plug in Car Grant (PICG) of GBP2,500.
---
New PEUGEOT 308, The new face of PEUGEOT
19 March 2021
---
Next for the Jeep Wrangler - electrification?
12 March 2021
A lot has happened in the UK market since the latest generation Jeep Wrangler arrived two years ago. The biggest change for vehicles such as this one has been the shift away from diesel and with it, ever more electrification. In fact, a prototype called Magneto will be revealed over Easter, leading many to wonder whether this heralds a fully electric Wrangler.
---
UK Vauxhall plant halts car production temporarily - report
11 March 2021
Stellantis-owned brand Vauxhall is planning to halt car production at its threatened Ellesmere Port plant for six shifts next week, according to a BBC report.
---
Jeep Wagoneer and Grand Wagoneer first with Amazon Fire TV
5 March 2021
Stellantis' Jeep claims its revived Wagoneer and Grand Wagoneer, which will make their debut on 11 March, will be the first vehicles to integrate Amazon Fire TV for Auto, giving passengers access to their favorite shows, movies, apps, unique vehicle features and Alexa.
---
Stellantis reshuffles UK management deck
5 March 2021
Stellantis has announced a new management structure for its brands in the UK.
---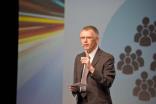 Stellantis "not a crisis merger" - CEO
4 March 2021
Stellantis insists the fusion of PSA and FCA is not a "crisis merger" as the fledgling company looks to cement its new identity.
---
Stellantis still seeking Ellesmere Port UK commitment - CEO
3 March 2021
Stellantis says it is seeking "commitments and support" from the UK government as the newly-combined manufacturer mulls the future of its Ellesmere Port plant in North West England.
---
Stellantis off to "flying start" - CEO
3 March 2021
Stellantis says its 2020 financial results for PSA and FCA show the newly-combined company making a "flying start" ahead of further details being released.
---
Stellantis expects UK Ellesmere Port "binding commitment"
2 March 2021
Stellantis says it expects a "binding commitment" from the UK government in the near future, concerning its North West England Vauxhall plant at Ellesmere Port.
---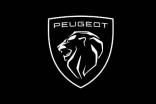 26 February 2021
Peugeot has unveiled its new logo: a coat of arms 'adorned with a magnificent lion's head'.
---
Stellantis talks to UK government as it mulls Ellesmere Port
25 February 2021
Stellantis is in talks with the UK government concerning the Vauxhall manufacturing site at Ellesmere Port as its future remains uncertain.
---
Vauxhall Mokka and Mokka-e available with leading IntelliLux LED Matrix lights
25 February 2021
---
Citroen unveils new electric e-Berlingo
24 February 2021
---
British Gas orders 2k more all-electric Vivaro-e vans from Vauxhall
23 February 2021
---
British Gas makes largest UK commercial EV order with Vauxhall and commits to accelerating the electrification of its fleet
22 February 2021
---
SolarEdge e-Mobility to supply electrical powertrain and battery solution for Fiat E-Ducato
17 February 2021
---
Vauxhall reveals new Combo-E Life
10 February 2021
---
DS Automobiles accelerates development of DS 4
4 February 2021
---
Stellantis appoints Pietro Gorlier as chief Parts and Services officer
1 February 2021
Stellantis has appointed Pietro Gorlier as chief Parts and Services officer worldwide.
---
Stellantis Windsor plant labour row rumbles on
21 January 2021
Workers involved in a labour dispute which threatened to close the Stellantis assembly plant in Windsor, Ontario have returned to work as negotiators continue trying to resolve a contractor issue, a media report said.
---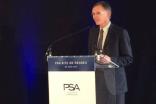 Stellantis mulls future UK/Europe EV investment
21 January 2021
Stellantis says any decsion whether to place some future electric vehicle investment in the UK or Europe is "under review" as uncertainty swirls around its plans for Britain.
---
Stellantis executives named
20 January 2021
Stellantis news
---
---
---
---
---
Most popular news
---
Most popular insights
---