Scion
---
All the very latest information about Scion in one place. The latest Scion business news, analysis, comment and interviews, all from our automotive industry experts at just-auto.
Latest insights
---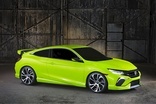 THE WEEK THAT WAS: Good news for UK Auto Making PLC
2 April 2015
There was some good news for UK Auto Manufacturing Plc this week as Honda announced that its under-used European car plant in Swindon would become the global production hub for the next generation Civic five door hatchback.
---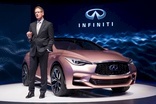 ANALYSIS: Key new vehicles coming up
13 February 2015
The Chicago auto show is now underway to be followed by Geneva in a few weeks' time, with New York and then Shanghai in April. Which are the key vehicles to note at these shows? just-auto's new and future products editor, Glenn Brooks, provides a need-to-know summary.
---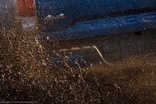 ANALYSIS: Future models for North America - Part 2
16 December 2014
Part one of this two-part series concerned the major models the Detroit Three vehicle makers have up their sleeves for 2015. Now we take a look at the other big OEMs.
---
ANALYSIS: Future models for 2014
15 January 2014
With all the global vehicle debuts of this year's NAIAS now revealed, Glenn Brooks looks ahead to the other big motor shows of 2014, and the cars likely to be launched there.
Latest interviews
---
Q&A with Aha: Analytical data from the Cloud
28 July 2014
The IT industry has made much of the benefits of a Cloud infrastructure, offering better security and less complex networks in the workplace. Infotainment specialist Harman with subsidiary Aha claims its use in the car could be equally effective. It is now offering OEMs and service providers a chance to use the Cloud beyond downloading apps, navigation updates or music. Understanding what features are being used by the end customer, finding software bugs, removing unused features, reducing recalls or targeting specific customers with updates and advertising are just some of the ideas that Harman claims it can offer with its new Aha Cloud Platform Analytics and Updates Service. just-auto spoke to Siegfried Schuler, Director Centre of Competence Aha, about the service and find out what OEMs are most interested in.
---
The Editor's Q&A: Paul Willis, Kia Motors Europe COO
26 February 2008
Kia in Europe has recently changed personnel at the top. Kwang-Ho Nam is now president of Kia Motors Europe while Paul Willis has taken up the newly created role of chief operating officer (COO). Dave Leggett recently spoke with Paul Willis about Kia's plans to grow sales in Europe.
Latest news
---
Toyota US recalls Scion vehicles
1 November 2018
Toyota is conducting a safety recall involving certain 2004 –2006 Scion xA vehicles in the US. Approximately 17,000 vehicles are involved in this recall. The airbag system in the subject vehicles could experience electrical shorting that could damage...
---
Toyota US expands Takata air bag safety recall
10 January 2018
Toyota Motor North America announced that, based on recent information from Takata as required by the National Highway Traffic Safety Administration, it is expanding its recall involving Takata front passenger air bag inflators. The involved vehicles are...
---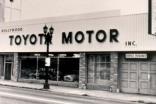 Toyota marks 60 (mostly) successful years in the US
1 November 2017
Toyota is marking 60 years in the US since starting with a Hollywood, California, dealership on 31 October, 1957.
---
Toyota US recalls 2016-17 Tacoma to replace crank position sensors
2 June 2017
Toyota Motor North America, announced that it is conducting a safety recall of certain Model Year 2016 and 2017 V6 engine Toyota Tacoma vehicles in the US. Approximately 32,000 vehicles are involved. The V6 engine crankshaft timing rotor in the...
---
IIHS LATCH hardware evaluation shows improvement
2 September 2016
Buckling precious cargo into a late-model vehicle has gotten a bit easier in the past year, the institute's LATCH ease-of-use ratings show. IIHS launched its ratings of child seat installation hardware in vehicles in June 2015. Out of 102 vehicles rated...
---
Toyota US announces prices for Toyota 86/Corolla models
26 August 2016
Toyota Motor Sales (TMS), USA, on 22 August, 2016, announced manufacturer's suggested retail prices (MSRP) for the 2017 Corolla, 86 sports car, and Corolla iM hatchback. 86 It's got a new name, a new look and higher performance: the Scion...
---
Toyota US changes fix for RAV4/ Lexus models recalled in 2013
12 August 2016
Toyota in the US has announced that it is changing the fix for approximately 337,000 model year 2006, 2011 Toyota RAV4 and model year 2010 Lexus HS 250h vehicles involved in a 2013 recall.
---
Toyota Canada July 2016 sales dip 0.4%
5 August 2016
Toyota Canada (TCI) is continuing to sell record numbers of hybrid vehicles to Canadians. Following the best month ever for hybrid sales in June, TCI reached a new record for July, with a total of 1,705 hybrids sold, up 36.9% compared to last year. It was...
---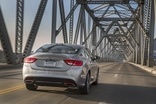 US: May light vehicle sales set all time record
3 June 2015
It seems American new vehicle buyers went out of their way to confound the analysts in May.
---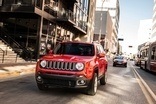 US: April light vehicle sales grow but miss forecasts
5 May 2015
April US light vehicle sales rose 4.6% to about 1.45m cars and light trucks. That was a bit shy of analysts' estimates but still healthy.
---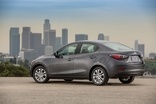 MEXICO: Toyota plant announcement imminent - report
14 April 2015
Toyota Motor is expected to announce imminently plans to spend US$1bn on a car factory in Mexico.
---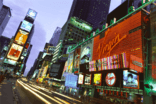 2015 NEW YORK SHOW: World premieres
7 April 2015
Various world premieres were announced at the 2015 New York International Auto Show.
---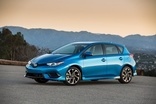 NEW YORK: Toyota adapts Corolla hatch and Mazda 2 for Scion
1 April 2015
Toyota Motor Sales USA (TMS) is to start selling the Toyota Corolla hatchback - built and sold in Europe as the Auris - as a new Scion model, the iM. It is also launching Mazda's Mexican built 2 sedan restyled and rebadged as Scion's new iA entry level line and the brand's first sedan.
---
US: Toyota names first female managing officer
4 March 2015
Executive changes across Toyota's North American operations from 1 April include the appointment of the first female managing officer in Toyota Motor Corporation history. There are also two milestone appointments for African-Americans.
---
19 January 2015
Toyota is phasing out its Scion-badged iQ from the US after the car's size, price and fuel economy failed to attract US consumers.
---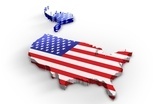 US: Analysts peg September light vehicle sales around 1.3m, SAAR 16.5m
26 September 2014
Final-week forecasts from Edmunds.com and Kelley Blue Book (KBB) suggest September 2014 light vehicle sales in the US will be down around 20% from August but up about 11% year on year to around 1.3m (SAAR: 16.5m).
---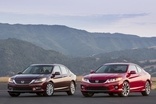 US SALES: August heat fires up light vehicle sales
4 September 2014
US light vehicle sales rocked in August, rising 5.5% to nearly 1.6m cars and light trucks, blowing right past analyst estimates.
---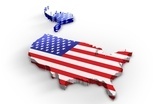 US: July sales seen up 11.6%, 16.6m SAAR
25 July 2014
New vehicle sales in the US in July are expected to increase 11.6% year on year to 1.46m units, resulting in an estimated 16.6m seasonally adjusted annual rate (SAAR), according to Kelley Blue Book (KBB).
---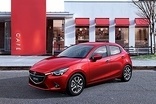 JAPAN: Mazda starts making redesigned 2
17 July 2014
After a long, seven years of the old model, Mazda has begun production of the redesigned 2 (Demio in Japan) at its Hofu Plant No. 1 in Yamaguchi, Japan. Production in Mexico, Thailand and China is expected to follow and the car will also be the basis of a Mexican OEM build for Toyota's NAFTA markets.
---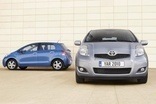 JAPAN/UK/US/AUSTRALIA: Toyota recalls 6.76m vehicles for three issues
9 April 2014
Toyota will recall 6.76m vehicles globally including the popular Yaris/Vitz small cars and RAV4 SUVs, according to the company.
---
JAPAN: Toyota shuts domestic plants due to snow storm
19 February 2014
Toyota has been forced to suspend operations at four plants in central Japan due to the snow storm that swept across the country this week.
---
US: Lexus tops 2014 JD Power vehicle dependability study
13 February 2014
Lexus ranks highest among all brands in JD Power's vehicle dependability study for a third consecutive year and it has come out on top in the latest study by a considerable margin.
---
JAPAN: Toyota boosts H1 profits as unit sales slide
6 November 2013
Toyota Motor Corporation said it boosted first (fiscal) half operating and net profits on sales up 14.9% to JPY12.53 trillion though unit volume was down 48,000.
---
US: Toyota gets final OK for settlement of US acceleration class action
22 July 2013
A US judge has given final approval to the settlement of a class action lawsuit against Toyota by plaintiffs who claimed design defects caused some of the company's vehicles to accelerate without warning.
---
US: Car sales continue to rise
3 April 2013
US light vehicle sales continue to grow last month. Automakers delivered better than 1.4m cars and trucks, a 3.5% improvement over March 2012. This translated into a seasonally adjusted annualised rate (SAAR) of 15.27m sales, slightly below analysts' expectation of 15.4m, but more than 1m sales higher than the mark from last March. March 2013 was the fifth consecutive month the SAAR was above 15m.
---
NEW YORK SHOW: Global debuts list [Final version]
2 April 2013
Multiple concepts and new models are making their global debuts at the New York auto show. Public days are 29 March to 7 April.
---
NEW YORK SHOW: Kia crying out for more capacity to maintain growth
28 March 2013
Kia's prospects of continuing its meteoric sales growth in its leading market, America, are going to be stifled this year by lack of spare capacity.
---
US: Subaru to double BRZ monthly supply
5 December 2012
Subaru's US unit is boosting supply of the BRZ [also sold as the Toyota GT86/Scion FR-S] to meet demand, adding 2,000 extra units in the next four months.
---
US SALES: November SAAR highest since January 2008
4 December 2012
As residents in the storm-battered north eastern US begin rebuilding and repairing, one of the crucial needs has been to replace personal vehicles and dealer inventory. The process is just beginning, but the results are impressive.
---
LA SHOW: Final list of world premieres
30 November 2012
A final update of just-auto's list of concepts and production models which made their debuts at the Los Angeles auto show's 28 & 29 November press days.
Scion news
---
---
---
---
---
Most popular news
---
Most popular insights
---