SAIC
---
All the very latest information about SAIC in one place. The latest SAIC business news, analysis, comment and interviews, all from our automotive industry experts at just-auto.
Latest news
---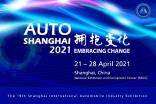 Shanghai motor show - Changan CS 35 Plus world debut
20 January 2021
It might be three months away but already, OEMs are announcing vehicle world debuts for the biennial Auto Shanghai. The list below will continue to be updated constantly between now and the press preview days. The latest addition is a small crossover from Changan Auto.
---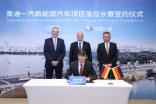 New Audi-FAW JV to be based in Changchun, building PPE platform EVs
18 January 2021
Volkswagen Group premium brand Audi said the relevant supervisory and management boards of Audi, VW Group and FAW Group had confirmed Changchun, in northeast China, would be the headquarters of the newly founded Audi-FAW company.
---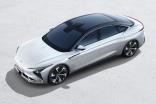 Supplier confirms SAIC/Alibaba premium EV JV plans
14 January 2021
SAIC's plan to join forces with 'etail' giant Alibaba to launch a new premium EV brand, IM (or "intelligence in motion"), reported earlier Thursday on just-auto, was confirmed late in the day by chip supplier Nvidia.
---
Alibaba to make wireless charge EV with SAIC Motor
14 January 2021
Alibaba is launching an electric sedan with wireless charging under a new brand formed with state-owned SAIC Motor, according to seekingalpha.com, citing Nikkei.
---
Zhiji to launch EV production in late 2021
18 December 2020
Newly-established Chinese electric vehicle (EV) company Zhiji Motor said it plans to begin mass production of vehicles at a plant in Shanghai in late 2021, according to local reports.
---
Volkswagen commences climate-friendly MEB production at Foshan and Anting plants
30 November 2020
---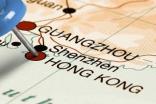 2020 Guangzhou motor show world debuts
23 November 2020
Below is just-auto.com's list of global debuts at Auto Guangzhou 2020.
---
Volkswagen launches production of e-drive in China
17 November 2020
Volkswagen launched production in China of its first electric vehicle drive module designed specifically for electric vehicles based on its MEB platform, as it looks to increase its exposure to the world's largest electric vehicle market.
---
MG Motor grows UK October sales
6 November 2020
MG says its car brand in the UK has continued to outperform the market despite challenging conditions, achieving its second highest market share and 36th consecutive month of market share growth in October.
---
SAIC targets Thailand's emerging EV market
29 October 2020
SAIC Motor's Thai joint venture, SAIC Motor-CP, said it plans to expand its local network of electric vehicle (EV) recharging outlets to 500 next year as it targets the emerging EV market in the country.
---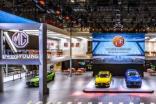 SAIC targets 100k NEV sales in Europe by 2025
27 October 2020
SAIC Motor Corporation has said it aims to sell at least 100,000 new energy vehicles (NEVs) in Europe per year by 2025, as part of a broader plan to sell more than one million vehicles overseas by then. NEVs comprise mainly battery electric vehicles and plug-in hybrid vehicles (PHEVs).
---
MG unveils Developer Program & Grant 2.0 to provide platform to auto-tech start-ups
13 October 2020
---
MG charges ahead with best-ever UK sales month
6 October 2020
---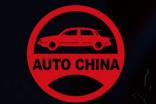 2020 Beijing motor show - the world premieres
30 September 2020
Following two media days and two trade days, AutoChina 2020 opened to the public today, 30 September. Below is a list of world premieres.
---
Audi eyes EV JV with China partner - reports
28 September 2020
Volkswagen Group premium brand Audi is in talks with long-term partner FAW Group about creating a second joint venture to build electric cars on its PPE platform in China, Reuters said, citing a weekend report in Germany's Automobilwoche.
---
VW and China JVs to spend EUR15bn on EVs by 2024
28 September 2020
Volkswagen said on Monday it and three local joint ventures planned to invest around EUR15bn ($17.44bn) in electric mobility in China, the world's biggest car market, between 2020 and 2024.
---
SAIC steps up FCEV drive with Maxus EUNIQ 7 launch
15 September 2020
SAIC Motor unveiled its first fuel cell powered MPV in Shanghai at the weekend, the Maxus EUNIQ 7, as part of a broader push to harness hydrogen as a key fuel of the future.
---
China sales rise 12% in August
11 September 2020
China's new vehicle market continued to recover in August 2020, with sales rising by 11.6% to 2.186m units from 1.959m units a year ago, based on passenger car and commercial vehicle wholesale data released by the China Association of Automobile Manufacturers (CAAM).
---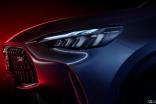 8 September 2020
China is where MG does best yet this is becoming ever more of a global brand. India and Thailand are steadily becoming high-growth territories, market share is above one per cent and rising in the UK, while a return to selected EU and EFTA countries is also underway. There is much new product to come too.
---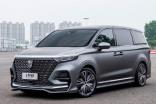 7 September 2020
SAIC's best performing own brand continues to be Roewe, a division created just shy of 15 years ago. Mostly restricted to China, the model range continues to be expanded, with a handful of new vehicles still to be launched this year.
---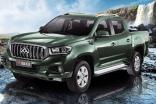 SAIC future models - Maxus and LDV
3 September 2020
Commercial vehicles are having a stonking year in China, sales surging as provincial government lavish cash upon infrastructure projects and small businesses also invest in new vans. SAIC, via its Maxus brand, is one of the many winners from this, the LCV market more than doubling in July.
---
GM JV and rival eye a new segment in China
1 September 2020
Both Zhejiang Geely Holding and a General Motors joint venture in China plan to launch their first pickup truck models, targeting Great Wall Motor which is well established in the segment, media reports said.
---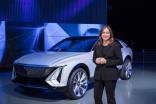 Key takeaways from GM's Tech Day
20 August 2020
General Motors has set out its technology rollout plan for electrification, intelligent driving and connectivity in China at 'Tech Day' (held at the PATAC Design Dome in Shanghai and virtual presentations from the Warren Design Dome in Michigan), China's version of GM's EV Day held in March in Warren.
---
MG Motor India partners with Zoomcar for vehicle subscriptions
19 August 2020
---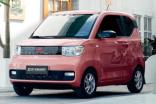 GM future models - Wuling goes electric
11 August 2020
Exceedingly strong in light commercials, SGMW's Wuling brand is also a force to be reckoned with in MPVs. The division is also beginning an expansion from the functional vehicles of the past and present, as witnessed by a series of concepts which have hinted strongly at what's coming for Wuling in the 2020s.
---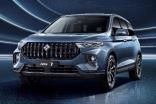 GM future models - Baojun bounce back?
10 August 2020
Knocked for six by COVID-19, SAIC, General Motors and Wuling Motors' Baojun brand is not only back on its feet but many delayed new models will soon be launched. The fourth quarter and 2021 could see this affordable brand staging a major comeback in China.
---
MG sets new highs in July
6 August 2020
---
AAM supplies electric drive unit for Baojun E300 Plus
31 July 2020
American Axle & Manufacturing says its electric drive technology is powering the all-electric Baojun E300 Plus from SAIC-GM-Wuling.
---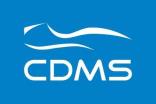 2020 Chengdu motor show - world premieres
27 July 2020
Motor shows might be on hiatus in most countries but in China, they are back. Below is a list of world premieres for this year's event in Chengdu.
---
Volkswagen to raise stake in JAC-VW
23 July 2020
Volkswagen AG plans to invest CNY5.22bn (US$746m) to increase its stake in its JAC-Volkswagen joint venture in China from 50% to 75%, according to a Shanghai Stock Exchange filing by its local partner JAC Motors.
1
...
SAIC news
---
---
---
---
---
Most popular news
---
Most popular insights
---