Renault
---
All the very latest information about Renault in one place. The latest Renault business news, analysis, comment and interviews, all from our automotive industry experts at just-auto.
Latest insights
---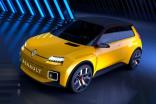 Renaulution - the future models changes
14 January 2021
Groupe Renault is to be reinvented, yet again. The company uses the term 'Renaulution' to sum-up what's coming in the short, medium and longer term for the Alpine, Dacia and Renault brands. There will be changes too for AvtoVaz (Lada) but nothing has been said about Renault Samsung Motors (RSM).
---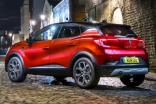 Renault sales triple aided by new Captur
12 August 2020
After the COVID crash decimated its UK market car sales, Renault has staged an exceptional comeback, deliveries shooting up by more than 200 per cent in July. The Clio is a big reason for that, while in the B-SUV segment, the new Captur is much in demand.
---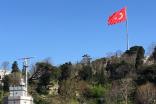 All of Turkey's Christmases come at once as sales continue to confound
5 August 2020
As anticipated, July was indeed a month to remember for the Turkish market with light vehicle sales surging by an astonishing 387% year on year to over 87,000 units.
---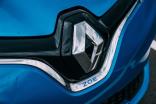 Tesla who? Renault Zoe becomes Europe's best selling EV
23 July 2020
Last year, Renault gave the Zoe - then six years old - a minor exterior makeover. More importantly, the interior was completely revamped and a bigger battery plus more powerful motor became available. These changes have greatly improved what was already one of the most appealing EVs available in the European region. Now, as a result of lavish government incentive programmes, sales are surging.
Latest interviews
---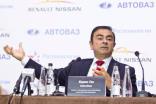 Q&A with Carlos Ghosn, Chairman and CEO of the Renault-Nissan Alliance
5 May 2016
Along with Dacia in Romania, Avtovaz in Russia and Samsung in Korea, the Renault-Nissan Alliance is now one of the top four automobile manufacturers with global sales of 8.5m in 2015. Roger Stansfield recently caught up with CEO Carlos Ghosn.
---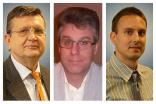 How Renault partnered with València University to develop new powertrain concepts targeting CO2 reduction – Q&A
4 December 2015
As automakers search for novel ways to improve fuel efficiency, technology partnering with universities remain popular. Matthew Beecham spoke to Pascal Tribotté and Frederic Ravet from Renault in France and Francisco Payri and Ricardo Novella from CMT Motores Térmicos at the Universitat Politècnica de València in Spain to learn how industry-academia collaboration can deliver some powerful results.
---
INTERVIEW: Paul Williams, CEO, SsangYong UK
28 November 2014
The head of the UK distribution arm of SsangYong tells Dave Leggett that he expects the Korean brand to double its UK sales in 2015, boosted by the impact of the upcoming small SUV, Tivoli.
---
14 October 2014
Calum MacRae talked to JATCO's Yuko Fujita. JATCO holds 49% of the world CVT market. JATCO, 75% held by Nissan Motor Company, was exhibiting at the Paris Motor Show for the first time.
Latest news
---
Faurecia and Renault team on LCV hydrogen storage systems
22 February 2021
Faurecia and Renault are to collaborate on hydrogen storage systems for hydrogen light commercial vehicles.
---
Renault posts 2020 net loss of EUR8bn
19 February 2021
Renault has recorded a 2020 net loss of EUR8.05bn (US$9.8bn), with Group revenue falling 21% to EUR43.5bn.
---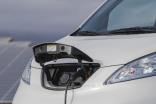 Nissan announces future plans for small vans in Europe
16 February 2021
Nissan has confirmed plans for its next generation of small vans for customers in Europe, which will be made exclusively in France.
---
Renault: Captur RS Line boosts Captur 2021 range
15 February 2021
Renault unveils the prices of Captur model year 2021. With exclusive attributes inspired by the world of motorsports, Captur reinforces its athletic character. This finish features a front bumper with F1 blade and honeycomb grille, a grey...
---
Renault opens orders for new Express Van in France and Europe
12 February 2021
Renault is opening orders for the New Express Van in France and Europe. Robust and dynamic exterior design The New Express Van displays Renault brand codes such as the C-Shape LED light signature (C-Shape). The New Express Van...
---
Renault Australia hands distribution reins to Ateco Automotive
10 February 2021
Renault has exited Australia as a factory-backed distributor, handing the network to independent distributor RVDA – part of Neville Crichton's Ateco Automotive business – as part of the car-maker's global reorganisation, GoAutoNews.com reported.
---
Renault demands Samsung productivity improvement
9 February 2021
Renault SA has told workers at Renault Samsung Motors in South Korea the company needs to ramp up production and cut manufacturing costs in order to stay afloat.
---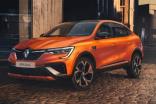 Renault Samsung workers vote for strike action
3 February 2021
Renault Samsung Motors' unionised workers voted in favour of strike action this week in protest at the company's recent restructuring plan and to support demands for higher wages.
---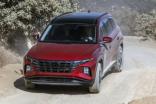 South Korean sales jump 16% in January
1 February 2021
Domestic sales by South Korea's five main automakers combined increased by over 16% to 116,270 units in January 2021 from weak year-earlier sales of 99,962 units, according to preliminary data released individually by the companies.
---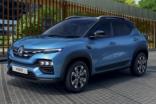 Renault launches Kiger SUV for India
28 January 2021
Renault has launched the Kiger, a new compact SUV designed in India and initially intended for that market before being rolled out internationally in a second phase.
---
Renault Kangoo ZE enables Sky to tune into benefits of 100 percent electric commercial vehicles
28 January 2021
The Renault Kangoo Z.E. is helping Sky drive forward its ambition to be net zero carbon by 2030 as the first 100 per cent electric commercial vehicles implemented into its fleet. Europe's leading direct to consumer media and entertainment company has...
---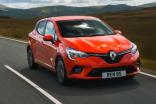 Renault's Revoz suspends production due to parts shortage
21 January 2021
Slovenian Renault unit Revoz was to suspend production on Thursday (21 January) due to a disruption in the supplies of parts by local company Treves for the Twingo model it builds, a company official said Wednesday, according to local media reports. 
---
Renault and Constellium partner on aluminium R&D
15 January 2021
Constellium has announced that it is leading a new R&D initiative in France, Project ISA3. In partnership with Groupe Renault, ESI Group, Institut de Soudure (Welding Institute), and the University of Lorraine, this EUR7m project will develop lightweight, recyclable and cost-efficient aluminium solutions for the automotive market.
---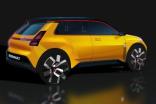 Renault unveils shift from volume to value plan
14 January 2021
Renault has outlined its 'Renaulution' plan, which aims to shift the Group's strategy from volume to value.
---
Avtovaz strongly contributes to Groupe Renault Renaulution strategy
14 January 2021
Business wise, AVTOVAZ continues its transformation to become a world-class effective and competitive automotive manufacturer within Groupe Renault with the highest localization levels and an efficient business model. It's main asset – the LADA...
---
Renault and Plug Power ink fuel cell JV
13 January 2021
Renault and Plug Power have inked an MoU to launch a 50-50 joint-venture based in France by the end of the first half of 2021, targeting a more than 30% share of the fuel cell-powered light commercial vehicle market in Europe.
---
Groupe Renault France 2020 sales down 23.3%
5 January 2021
Groupe Renault has posted France 2020 sales down 23.3% to 535,591 units, with a market share of 26.1%.
---
Renault Duster renews design for Russian market
17 December 2020
Renault Duster completely renews its design for the Russian market. Having become an icon in its category, the All-new Renault Duster reveals itself in a new light. While maintaining its legendary off-road ability, it has an increasingly assertive and...
---
Vitesco Technologies supplies Renault with actuator module for electrified transmissions
17 December 2020
Vitesco Technologies to supply Renault with actuator module for electrified transmissions. The electrification of the drive system is the most important technological pioneer for clean, locally emission-free and highly efficient mobility. In addition to...
---
Five stars for several new models in latest Euro NCAP crash tests
9 December 2020
The Audi A3 Sportback, Seat Leon, Isuzu D-Max, Kia Sorento and Land Rover Defender achieved the maximum five stars in the latest round of Euro NCAP crash testing.
---
Latest Safer Cars For Africa crash test results cause serious concern
3 December 2020
Global NCAP and AA South Africa announced the fourth round of #SaferCarsForAfrica crash test results saying the three models tested, the Great Wall Steed 5 pick up, Haval H1 five door SUV and the Renault Kwid five door compact all gave "serious cause for concern with poor levels of adult and child protection".
---
E.Leclerc Location and Groupe Renault team up in one-of-a-kind partnership to speed up adoption of electric mobility
30 November 2020
Ten years after joining forces for the first time and using Renault ZOE cars to promote more responsible mobility, E.Leclerc and Groupe Renault are shifting up a gear. E.Leclerc's 504 vehicle rental agencies will be offering the new Dacia Spring, the...
---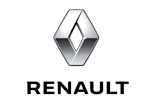 Renault to create Re-Factory at Flins site
26 November 2020
Renault is to transform its French site in Flins to create the Re-Factory, a facility the automaker maintains is Europe's first circular economy factory dedicated to mobility with a negative CO2 balance by 2030. 
---
Renault meets unions for Cost Reduction Plan
11 November 2020
Renault has met all its trade unions (CFE-CGC, CFDT, CGT and FO) at the fifth meeting concerning the transformation of technical and tertiary skills.
---
Renault launches Trafic Combi and SpaceClass
4 November 2020
The New Trafic Combi is particularly aimed at professionals in passenger transport (companies or communities) and large families. It meets their demand for volume and modularity, without compromising on comfort and number of seats. The New Renault...
---
Renault reports third quarter 2020 results
26 October 2020
Renault SA has reported financial ressults for the third quarter of 2020. Financial Highlights : Group revenues reached €10,374 million (-8.2%) in the quarter. At constant exchange rates and perimeter, the decrease would have been -3.2%. The...
---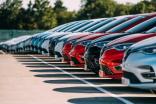 Renault group Q3 revenue falls 8%
23 October 2020
Renault Group revenue fell 8.2% year on year to EUR10,374m in the third quarter of 2020.
---
Renault sets carbon neutrality timeline
19 October 2020
The Renault Group said it was is committing to carbon neutrality by 2050 in Europe and launching two new electric vehicles - the Megane eVision, "a dynamic compact hatchback for a new generation of electric vehicles" and the Dacia Spring Electric, which it claimed as "the most affordable electric car in Europe".
---
Renault launches Megane eVision
19 October 2020
Renault is writing a new chapter in the history of the brand with the Mégane eVision – an innovative show-car that is not only visionary but also aspirational. It foreshadows the latest in the line of electric vehicles, based on the entirely...
---
Dacia launches all-new Spring Electric
16 October 2020
Dacia has revolutionized the automotive sector with its economic model and its vehicles. The Logan democratized the new car from 2004, the Duster has shaken up the SUV segment, while the Sandero is the best-selling car on the European retail market and has...
Renault news
---
---
---
---
---
Most popular news
---
Most popular insights
---