Porsche
---
All the very latest information about Porsche in one place. The latest Porsche business news, analysis, comment and interviews, all from our automotive industry experts at just-auto.
Latest news
---
Latest Porsche 911 GT3 to be fitted with Michelin Pilot Sport Cup tires
18 February 2021
---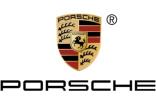 Is Porsche eyeing Malaysia for its first assembly plant outside Europe?
12 February 2021
It has been reported that German automaker Porsche is considering setting up an assembly plant in Kedah, Malaysia, in partnership with Malaysian conglomerate Sime Darby Bhd's subsidiary Inokom Corporation. Sime Darby is already a distributor for Porsche in the region. Porsche reportedly aims to make Malaysia an Asian production hub.
---
Porsche predicts after tax profit for 2020
12 February 2021
Porsche SE said on Friday after tax profit for full year 2020 was expected to reach approximately EUR2.6bn "based on current knowledge".
---
Porsche to equip car configurator using artificial intelligence
4 February 2021
---
Porsche to equip car configurator using artificial intelligence
4 February 2021
---
Porsche to equip car configurator using artificial intelligence
4 February 2021
---
Porsche expects "significantly positive" after tax profit
22 January 2021
Porsche Automobil Holding SE said it expects after tax profit for full year 2020 will "presumably be significantly positive, given the fact that Volkswagen AG has "announced it expects an operating result before special items related to diesel of around EUR10bn".
---
Porsche extends Taycan model range
21 January 2021
---
19 January 2021
Porsche said it delivered 272,162 new cars worldwide last year, only 3% below its record 2019, despite the COVID-19 pandemic.
---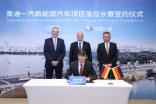 New Audi-FAW JV to be based in Changchun, building PPE platform EVs
18 January 2021
Volkswagen Group premium brand Audi said the relevant supervisory and management boards of Audi, VW Group and FAW Group had confirmed Changchun, in northeast China, would be the headquarters of the newly founded Audi-FAW company.
---
Porsche reports US retail sales for 2020
6 January 2021
---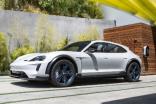 Porsche future models - an electric 911?
21 December 2020
Operating profit of EUR2.0bn in the first three quarters, along with 19.4bn in sales means Porsche AG is in great shape. The decision to create an EV also seems to be paying off with more than 11,000 Taycans sold in the same period. There's quite a few more new and reinvented models to come too.
---
Porsche rolls out online car sales in Europe
17 December 2020
Porsche is rolling out its online sales channel to more European markets. After starting in Germany in October 2019, the online sales channel has recently been launched in eight further European countries.
---
Porsche Digital develops artificial intelligence for noise detection
14 December 2020
Porsche Digital, a wholly owned subsidiary of Porsche, is expanding its product portfolio.
---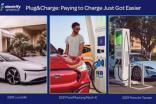 Electrify America launches Plug&Charge payment technology
17 November 2020
Electrify America's fast charging network in the YS now offers payment technology called Plug&Charge, which allows EV owners to begin a charge without first reaching for a wallet, smartphone or bank card.
---
Porsche, MHP and Munich Re found the "FlexFactory"
17 November 2020
---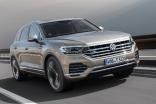 Volkswagen planning three big electric SUVs [updated]
16 November 2020
Is the Volkswagen Group planning to take the radical step of turning the next generation VW Touareg and Audi Q7 into EVs? Might there also be electric Škoda and SEAT (or Cupra) SUVs positioned above the Kodiaq and Tarraco successors?
---
10 November 2020
Group after tax profit at Porsche was back in positive numbers in the first nine months of 2020, at EUR437m though that was down significantly on the EUR3.52bn booked a year ago.
---
Porsche announces operating results for first three quarters of 2020
30 October 2020
---
Porsche increases capacity for Cayenne plug-in hybrids
29 October 2020
---
Porsche adds Apple podcasts and music lyrics to Taycan EV
23 October 2020
---
Piech Automotive names 'leading auto executives' for launch plan
19 October 2020
Piech Automotive, the automotive startup based in Zurich, Switzerland, has named sever top leading executives as it heads towards the launch of a  battery electric, two seat sports car with claimed innovative battery technology and record low charging time.
---
Porsche claims "robust demand" in 2020
16 October 2020
Porsche is claiming "robust demand" during the COVID-19 pandemic affected first three quarters of 2020 though sales worldwide fell 5% year on year to 191,547 vehicles.
---
Porsche joins responsible mica initiative
14 October 2020
Porsche said it had joined the Responsible Mica Initiative (RMI).
---
Porsche holds first ever virtual AGM
2 October 2020
Porsche SE has held a virtual annual general meeting for the first time.
---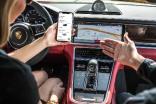 Porsche expands subscription service in NA
26 August 2020
With an increased focus on consumer choice in an age of new mobility models, Porsche Cars North America, Inc. (PCNA) has introduced a monthly Single-Vehicle Subscription (SVS) program in Los Angeles, Atlanta, Phoenix, and San Diego.
---
Porsche Panamera achieves lap record on the Nurburgring Nordschleife
17 August 2020
---
Porsche to build new plant in Slovakia - report
17 August 2020
A Slovakian newspaper reports that Porsche is to build a new assembly plant in Slovakia. The report in the Dennik N newspaper says the new EUR250m plant would employ 1,200 and that the company has filed for regulatory approvals to build it.
---
Porsche invests in Israeli software specialist
13 August 2020
Porsche SE has made an investment in Aurora Labs of Tel Aviv, Israel, for $US2.5m.
---
Porsche Retail Group opens UK's first Porsche Studio in Mayfair
12 August 2020
1
...
Porsche news
---
---
---
---
---
Most popular news
---
Most popular insights
---