Polestar
---
Latest insights
---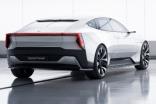 Taking on Tesla - will Polestar prosper?
11 June 2020
Sales volume remains miniscule; still, Polestar believes it has everything in place to thrive as a seller of high priced cars and crossovers. Production of the first two models is underway, market launches in many countries will happen soon and additional models are coming into view. Will Volvo and Geely's fully charged sports EV division fly or falter?
---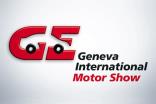 2020 Geneva motor show - all the digital debuts
3 March 2020
The cancellation of the Geneva motor show meant that most vehicles which would have been world debuts were instead revealed via online premieres. Concepts, prototypes and production models originally due to have their public premieres are listed below.
---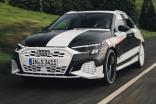 Management briefing - 2020 Geneva motor no-show
25 February 2020
This year's Geneva Salon will be remembered as being cancelled due to the coronavirus. What would we have seen? There was no stand-out star, although there were to be many important prototypes and production models making their world debuts. Please note that our preview was written before cancellation.
---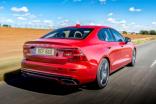 Volvo S60 saloon shifts to warp speed with Twin Engine powertrain
8 October 2019
Select Fusion Red Volvo S60 T8 Twin Engine AWD R-Design Plus saloon at UK 'Recharge' event. Vaguely recall last drive of T8 XC90 several years ago (was it really as far back as August 2014 the wraps came off what was the first of a whole swathe of new Volvos free of Ford influence?) Point S60 at straight road. Floor accelerator. Wa-hey!!!!! Return to base and study spec sheet. 4.4 seconds 0-60mph acceleration. You are kidding me? No, they're not.
Latest news
---
Akebono brakes used in Volvo XC60 T8 Polestar Engineered
18 November 2020
Akebono Brake Industry says its 6-piston calipers and disc brake pads are now on the front wheels of Volvo's XC60 T8 Polestar Engineered, which became available in Japan from 6 November.
---
Geely's Polestar recalls all EV (2) cars
30 October 2020
Polestar has initiated a voluntary safety recall and a service campaign that contains a number of updates for Polestar 2 vehicles.
---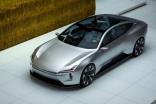 BEIJING - Polestar confirms Precept for production
28 September 2020
Polestar has confirmed it will put the Precept into production.
---
Polestar to publish 'full climate impact' of its vehicles
21 September 2020
Geely-owned electric performance brand Polestar says it will publish 'full details of the climate impact of its electric vehicles'.
---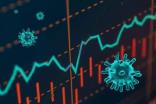 UPDATED - Daily automotive coronavirus briefing FREE TO READ
19 August 2020
A daily update of news and views on the COVID-19 coronavirus crisis and its impact on the automotive sector
---
Polestar confirms Westfield London as first UK space
19 August 2020
Polestar has announced the location of its first UK Space, located in Westfield London. Also known as Westfield White City or Westfield Shepherds Bush, the largest shopping centre in Europe was an obvious choice of location for the growing Swedish electric...
---
Polestar would like public listing eventually: CEO
12 August 2020
Polestar, the premium electric vehicle maker owned China's Geely and Volvo Cars, would like to eventually be publicly listed, but the immediate focus is on successfully launching the new Polestar 2 electric sedan, the startup's chief executive tol Reuters.
---
Geely eyes BMA platform for Proton
10 August 2020
Geely plans to use a platform developed with input from Volvo to build new models in Malaysia for its partly owned Proton brand, a media report said.
---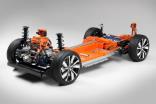 Geely's Volvo sells 600,000 vehicles on CMA platform
4 August 2020
Geely's Volvo Car Group, including affiliates Lynk & Co and Polestar, said over 600,000 group vehicles based on the Compact Modular Architecture (CMA) platform, introduced in 2017, have been sold.
---
Radioplayer launches with Volvo and Polestar on Android Auto
24 July 2020
Radioplayer, a non-profit radio platform backed by major broadcasters around the world, has been chosen as a launch partner for Geely Automotive's Volvo Cars' Polestar 2 which has the first infotainment system powered by the Android Automotive operating system.
---
Polestar to participate in partnership with Waymo
29 June 2020
Polestar is part of a new strategic group partnership with Waymo, opening up new opportunities for the electric performance brand. The agreement between Volvo Car Group and Waymo paves the way to develop and integrate Waymo's fully self-driving...
---
Volvo Car Group partners with Waymo
26 June 2020
Volvo Car Group, including its strategic affiliates Polestar and Lynk & Co. International, are establishing a strategic partnership with Waymo, a world leader in fully self-driving technology development. Waymo is the exclusive L4 partner for Volvo Car...
---
Polestar teams with Plugsurfing for EV charging
4 June 2020
Polestar is partnering with Plugsurfing in Europe to improve electric vehicle public charging convenience ahead of initial Polestar 2 customer deliveries, scheduled for the coming months.
---
Geely's Polestar plans China showroom expansion to compete with Tesla: reports
2 June 2020
Polestar, the premium electric vehicle maker owned by Geely, plans a big expansion of its showroom network in the mainland, Reuters news agency sources said, as it prepares for delivery of cars to compete with Tesla's locally made Model 3.
---
Veoneer launches new collision mitigation package for Polestar
6 May 2020
Veoneer said it had launched its latest collision mitigation technology programme for Geely's electric Polestar 2. 
---
Polestar Precept in detail
8 April 2020
Precept, the car with which Polestar envisions its future, was created to showcase three key areas for the Swedish brand: sustainability, digital technology and design. Following its digital reveal in February, Polestar CEO Thomas Ingenlath now takes a look...
---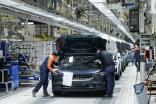 Polestar 2 production starts in China
24 March 2020
Some good news, for a change, from China where production of the Polestar 2 has begun officially in Luqiao.
---
Precept showcases the future of Polestar's journey
26 February 2020
Polestar reveals the Polestar Precept – a vision of the brand's future direction and a clear expression of intent. Precept exhibits the execution of new, more sustainable interior materials, the continued development of the digital user...
---
Polestar updates on HMI work with Google
19 February 2020
Polestar says it will continue to evolve the user experience in its future vehicles through further collaboration with Google. Polestar 2 is the first vehicle on the market powered by Android with the Google Assistant, Google Maps and the Google Play Store built in.
---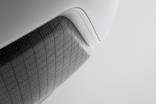 Polestar eyes beyond-vegan interiors
12 February 2020
Geely and Volvo Cars owned EV sportscar brand Polestar is eyeing new ways to cut plastic content and lessen waste material with innovative natural and recycled source materials.
---
Geely sales reach 2.178 million units in 2019
14 January 2020
Zhejiang Geely Holding Group has announced that aggregate sales across its three automotive subsidiary units – Geely Auto Group, Volvo Car Group and Geely New Energy Commercial Vehicle Group – reached over 2.178 million units in 2019.
---
Aptiv builds in Android OS to Polestar 2
23 December 2019
Aptiv is delivering the claimed world's first vehicle infotainment solution powered by Android Automotive OS with Google apps and services built-in.
---
Aptiv powering Android Automotive OS with Google Automotive Services to give manufacturers better control of their in-cabin experience
10 December 2019
Consider for a moment - which would you rather lose - your phone or your wallet? The reality for many of us is that smartphones have become central to how we manage our lives, and most of us would be lost without them! They connect us and also allow us to...
---
Polestar opens China manufacturing facility
28 August 2019
Geely-owned performance electric car brand Polestar has opened a manufacturing facility in Chengdu, China.
---
New Polestar 2 to feature Öhlins adjustable dampers
15 July 2019
DRiV, a Tenneco business and leading global aftermarket and OE ride performance supplier, announced that its Öhlins brand DFV (Dual Flow Valve) adjustable suspension dampers will be featured in a performance package for the new, all-electric Polestar 2 five-door fastback.
---
Polestar confirms battery suppliers for cars
15 May 2019
Geely-owned Polestar has confirmed that leading battery makers CATL and LG Chem will supply batteries for the company's electric performance cars, as part of multi-billion dollar agreements signed by Volvo Car Group.
---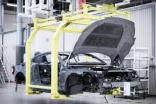 Polestar establishes new UK R&D facility
8 May 2019
Geely-owned premium electric car brand Polestar says it has significantly expanded its research and development capacity with the establishment of a new R&D centre in the UK.
---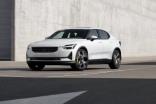 Polestar 2 manufacturing site confirmed
12 April 2019
At the Chinese debut of the Polestar 2 in Shanghai, Geely-owned Polestar confirmed that production of the new electric performance fastback will take place in Luqiao, Zhejiang Province, from early 2020.
---
Volvo reshuffles executive deck
14 March 2019
Geely's Volvo Cars is restructuring its executive management team to place technological developments and digitalisation at the core of the company's future strategy, focus on its core global business and adapt to new ways of interacting with customers.
---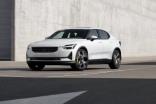 US sales for Polestar 2 threatened by trade tariffs
7 March 2019
The Geely/Volvo Cars owned Polestar brand has warned that the launch of its new fully electric model in the US could be jeopardised by trade tariffs.
Polestar news
---
---
---
---
---
Most popular news
---
Most popular insights
---