Peugeot
---
All the very latest information about Peugeot in one place. The latest Peugeot business news, analysis, comment and interviews, all from our automotive industry experts at just-auto.
Latest insights
---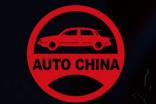 2020 Beijing motor show - the world premieres
30 September 2020
Following two media days and two trade days, AutoChina 2020 opened to the public today, 30 September. Below is a list of world premieres.
---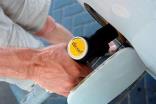 Welcome back, dieselgate - the week
19 June 2020
Dieselgate has reared its ugly ahead again, this time in the UK, getting on for five years after Volkswagen admitted cheating on US emissions testing, sparking a saga that has cost it billions in fines and other costs, such as setting up the nationwide EV recharging network Electrify America, led to tens of thousands of perfectly functional cars being parked in the desert, put executives in US jails as German prosecutors tried to achieve likewise (with less success) this side of the Atlantic and generally tarnished its reputation. But this week's news was not about VW.
---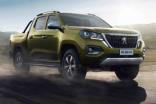 Groupe PSA future models - Peugeot
16 June 2020
Groupe PSA has for decades tended to put Peugeot first and there is ample evidence for that continuing. Citroen and more recently DS plus Opel-Vauxhall all need to be funded with fresh models and technology with none of them allowed to challenge prescient Peugeot.
---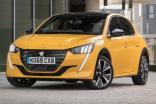 New Peugeot 208 - lockdown leads to lion love
29 May 2020
Before their main markets collapsed, the Renault Clio and Peugeot 208 were neck and neck in Europe. One of them should end 2020 as top dog of the 4m long hatchback segment. Whatever the result, the little Peugeot matters more as its CMP architecture will likely form the basis of future Fiats and Jeeps.
Latest interviews
---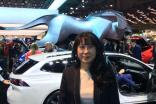 Paris Interview - PSA Global Purchasing EVP Michelle Wen
23 October 2018
New Groupe PSA Executive Vice President, Global Purchasing & Supplier Quality, Michelle Wen has held a number of senior managing positions with blue-chip companies across various industries including the automotive business. Just-Auto caught up with her at the recent Mondial de l'Automobile in Paris.
---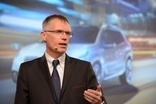 INTERVIEW: PSA Peugeot Citroen CEO Carlos Tavares says recovery is on track
30 September 2015
PSA Peugeot Citroen chief executive has a considerable challenge on his hands to forge a successful place in the global market for the company and its three brands - Peugeot, Citroen and DS. He tells Ray Hutton how 'Back in the Race' is bringing results.
---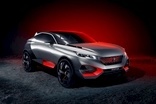 INTERVIEW: Peugeot CEO Maxim Picat (Part 2)
10 October 2014
In the second and final part of an interview with Maxim Picat, the head of Peugeot explains why the brand cannot launch a low-cost model, and details plans for new energy cars.
---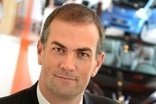 INTERVIEW: Peugeot CEO Maxim Picat (Part 1)
10 October 2014
Can Peugeot become a near-premium brand, in time? CEO Maxim Picat believes it can. Here, he discusses progress on future vehicles and powertrains, and challenges the suggestion that rivals for Dacia and Renault's Logan and Sandero are needed.
Latest news
---
New PEUGEOT e-RIFTER to go full electric
16 February 2021
The PEUGEOT brand is continuing its global electrification push for its range of passenger vehicles. Joining forces with mobility for your personal journeys, the PEUGEOT RIFTER is now available with a 100% electric engine. PEUGEOT is proud to present the...
---
PEUGEOT launches new small e-van e-PARTNER
26 January 2021
The PEUGEOT brand has become one of the first manufacturers to offer a full range of electric utility vehicles in Europe and is reaffirming its push in this segment. Complementing the new PEUGEOT e-EXPERT (International VAN of The Year 2021) and PEUGEOT...
---
PSA sees H2 2020 recovery and market share growth
22 January 2021
In 2020, PSA Group's final full year before the Stellantis merger with FCA, the French automaker's sales recovered strongly in the second half of the year (up 40% vs H1; full year total worldwide 2.5m) and final quarter market share rose quarter on quarter (+0.5pt vs Q3) with an increase for Peugeot (+ 0.1 pt year-on-year) and DS Automobiles (+0.1 pt year-on-year on the premium market), and a rebound of Opel-Vauxhall in Q4 (+0.3 pt compared to Q4 2019).
---
Stellantis executives named
20 January 2021
Stellantis said it was "establishing an efficient governance from day one with appointment of its top executive team, together with the nine dedicated committees covering company-wide performance and strategy. CEO Carlos Tavares said: "This...
---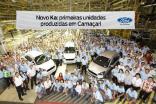 2020 Brazil sales drop 26.2% but "strong" recovery likely
18 January 2021
During a truly dramatic 2020, Brazilian sales, production and exports plummeted strongly, yet not as drastically as initially forecast in the early days and months of the COVID-19 pandemic. Predictions suggested a drop of over 40% but that ended up at 26.2%.
---
Bulgarian PSA and Opel distributors merge
11 January 2021
Bulgarian car distributor Sofia France Auto is planning to absorb recently acquired unit Opel Automotive Bulgaria, according to commercial register data cited by SeeNews.com.
---
Paris and Rome welcome PSA/FCA merger
8 January 2021
Senior French and Italian politicians have hailed the merger between PSA and FCA to create the Stellantis manufacturing operation, after it was approved by shareholders.
---
Stellantis should pave the way for new UK models - union
5 January 2021
The merger between Fiat Chrysler and PSA Group, which includes the Ellesmere Port and Luton Vauxhall/Opel plants, has been welcomed by the Unite union.
---
Five stars for several new models in latest Euro NCAP crash tests
9 December 2020
The Audi A3 Sportback, Seat Leon, Isuzu D-Max, Kia Sorento and Land Rover Defender achieved the maximum five stars in the latest round of Euro NCAP crash testing.
---
PSA Group appoints new distributor in Malaysia
3 December 2020
PSA Group has awarded the sole distribution rights in Malaysia jointly to the local Berjaya Corporation and Bermaz Auto, according to local reports.
---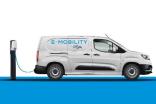 PSA electrifies compact van for its own brands and Toyota
2 December 2020
PSA said it would launch all-electric versions of its compact van line in 2021.
---
Peugeot launches Landtrek pickup in Latin America
26 November 2020
Los Cabos, Mexico, was the official kick-off for the launch of the new PEUGEOT Landtrek Pickup in Latin America. Its release in the region will take place in two phases: Mexico, Uruguay, Ecuador, Paraguay, Panama, Peru, Dominican Republic, Guatemala, Haiti...
---
Groupe PSA announces the launch of the sale of part of its stake in Faurecia
29 October 2020
Peugeot S.A. launches today the sale of 9,663,000 Faurecia shares, representing approximately 7% of Faurecia's share capital, further to the press release published by Groupe PSA earlier today relating to the merger process between Fiat Chrysler...
---
PSA Group reports Q3 2020 auto revenue
28 October 2020
Groupe PSA revenue amounted to €15,453 million in Q3 2020 compared to €15,579 million in Q3 2019. Financial Highlights: Automotive division revenue up 1.2% at €12 billion driven by a recurring strong product mix and pricing...
---
PSA to axe two small petrol city cars - report
15 October 2020
PSA reportedly is stopping production of Peugeot and Citroën small city cars, withdrawing from an increasingly unprofitable market as its starts a strategic review ahead of its planned merger with Fiat Chrysler, three sources told the Reuters news agency.
---
North Macedonia Peugeot importer takes on Opel
23 September 2020
North Macedonian based Peugeot importer Euroimpex has signed a contract to become the Opel importer for Serbia, North Macedonia, Montenegro, Kosovo and Albania, the German carmaker said.
---
Peugeot launches next-gen e-BOXER van
27 August 2020
After having achieved a record for commercial vehicle sales in 2019 with nearly 274,000 deliveries, the PEUGEOT brand is stepping up its offensive in these segments and adding a new step to the overall electrification of the range. In addition to the new...
---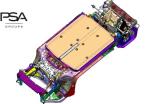 PSA introduces new EV platform
29 July 2020
Between this year and 2025, PSA Group will move gradually from two multi-energy platforms to two 100% electrified platforms to support e-mobility development.
---
Peugeot names brand design director
28 July 2020
Matthias Hossann took up his new post as design director for the Peugeot brand on 28 July, succeeding Gilles Vidal. He graduated from the Strate design school and joined the PSA Group styling department in 2002. He has since held various positions,...
---
Peugeot to operate distribution facility near Avonmouth docks
23 July 2020
St. Modwen has completed a deal to bring French car manufacturer, Peugeot, to its GBP260m (US$331m) industrial and logistics scheme in Avonmouth, UK.
---
PSA global sales reach 1m units in first half
16 July 2020
PSA says global sales reached1m units in the first semester, in the context of the coronavirus crisis.
---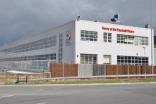 Union green lights third PSA vans shift at Luton
10 July 2020
PSA's Vauxhall Vans plant in Luton will add a third shift, from Sunday 12 July, following negotiations with unions at several UK sites.
---
PSA appoints Cyrille Moreau as B to B director
10 July 2020
PSA has appointed Cyrille Moreau as director of its B to B division and will report to sales and marketing director, Thierry Koskas.
---
PSA Retail to close 11 Paris sites by 2021
1 July 2020
PSA Retail is to shutter 11 sites around the Paris region by 2021, citing a falling market in the French capital as well as high commercial property costs.
---
PSA offers connected car insurance
30 June 2020
PSA is offering its Assurance contract option with each car purchase, rewarding policyholders for responsible driving behaviour with a discount on the standard insurance premium, effective on sign up.
---
Groupe PSA becomes a major player in connected car insurance
30 June 2020
Offered with each car purchase, this PSA Assurance contract option rewards policyholders for responsible driving behavior and allows them to benefit from a discount on the standard insurance premium, effective on sign up. The user's...
---
Free2Move rolls out Car on Demand
26 June 2020
Free2Move is rolling out its Car On Demand offer, a month-to-month car subscription without commitment on duration.
---
Union agrees Vauxhall workers transfer to Luton van plant
23 June 2020
PSA Group said on Tuesday (23 June) unions had agreed to the voluntary temporary transfer of workers from its Ellesmere Port Astra plant and a parts centre to Luton to create a third shift to meet demand for vans.
---
Groupe PSA expands its circular economy offering in Europe and select Faurecia Clarion Electronics
16 June 2020
PSA Aftermarket continues its development in the circular economy by expanding its partnership with Faurecia Clarion Electronics (FCE) for multi-brand electronic repairs. Groupe PSA is expanding its existing partnership with Faurecia Clarion...
---
PSA launches UK Virtual Showroom
12 June 2020
PSA has launched a new Virtual Showroom in the UK, which allows customers to view models with live tours, interact with brand specialists, book test drives and purchase vehicles.
Peugeot news
---
---
---
---
---
Most popular news
---
Most popular insights
---