Opel (GM)
---
All the very latest information about Opel in one place. The latest Opel business news, analysis, comment and interviews, all from our automotive industry experts at just-auto.
Latest insights
---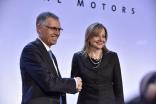 Scale drives PSA's Opel ambitions - COMMENT
7 March 2017
The deal is all but done, scheduled to complete this year. Opel/Vauxhall is to become part of the PSA Group. When the news broke last month that the two were in talks for a sale, my thoughts could be summed up in a simple question: Why would PSA want to take that on?
---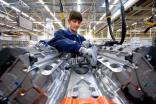 Nervous European auto workers await fate - the week
3 March 2017
This was not a good week to be a worker in certain auto or engine making plants owned by GM, PSA or Ford in the UK and Spain. Especially for those of nervous disposition.
---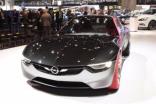 COMMENT - Europe's race to the bottom and the squeezed middle
28 February 2017
There's been a lot of talk recently about globalisation and the race to the bottom it engenders. Once costs have been ratcheted down so much through process improvement or a shift to the newest low-cost country, where do you go next? The whole globalisation rationale had been questioned recently, not least by the populist protectionism that helped get Donald Trump elected as US president.
---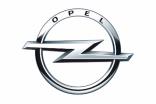 17 February 2017
It would be fair to say la merde a frappé le ventilateur when news broke - on Valentines Day, no less, that Opel was on the block. Again. With the French automaker PSA in the frame this time. We have been here before.
Latest interviews
---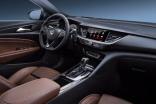 Opel chief interior designer on the Insignia, and spacious, functional car interiors
27 April 2017
Continuing just-auto/QUBE's review of interior design and technology trends, we borrowed the new Vauxhall Insignia Grand Sport to take a closer look and got the inside story from Stefan Arndt, Adam Opel AG's chief interior designer.
---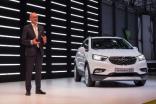 INTERVIEW – Opel chief Neumann sees strong start for breakeven year
2 March 2016
General Motors Europe boss has told just-auto that the company is off to a strong sales start as it looks to hit breakeven in 2016. In a wide-ranging interview in Geneva, he also said that Opel is looking to address its weakness in SUVs, is concerned about the UK's currency movements and believes that Opel should focus on efficiency gains for combustion engines - rather than go for hybrids - in meeting tighter CO2 emission rules.
---
INTERVIEW: Vauxhall's Tim Tozer hails new Astra and Ellesmere Port's resurgence
17 September 2015
General Motors' UK operations' chief is Vauxhall MD Tim Tozer. He tells just-auto about the brand's high hopes for the new Astra and the resurgence of the UK manufacturing plant that makes it (one of two in Europe).
---
INTERVIEW: Tim Tozer, Chairman and Managing Director of Vauxhall
11 August 2014
The appointment of a non-GM person reflects the way the US giant is moving as is the way it has dealt with the recall crisis in the US.
Latest news
---
Former CEO of Continental and Opel joins Oculii board
26 January 2021
Oculii, the leading provider of AI software solutions for high-resolution imaging radar, today announced that Karl-Thomas (KT) Neumann, former CEO of Continental and Opel, has joined its board of directors, bringing more than 30 years of executive automotive...
---
North Macedonia Peugeot importer takes on Opel
23 September 2020
North Macedonian based Peugeot importer Euroimpex has signed a contract to become the Opel importer for Serbia, North Macedonia, Montenegro, Kosovo and Albania, the German carmaker said.
---
Opel to add PSA model to Ruesselsheim production - reports
2 June 2020
Opel is planning to start manufacturing a compact car for French parent PSA at its main Ruesselsheim plant from mid-2021 onwards, German business daily Handelsblatt reported, citing company sources.
---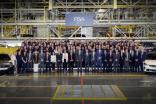 Opel Corsa 6G now in production at Zaragoza
8 October 2019
The sixth generation Opel Corsa is now in full production at the PSA Group plant in Zaragoza.
---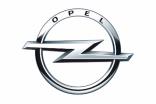 Opel engages unions on potential Segula jobs transfer
5 September 2018
PSA and Opel say they have informed unions of plans to discuss a potential partnership with engineering service provider, Segula Technologies, which could see up to 2,000 jobs transfer to the solutions provider.
---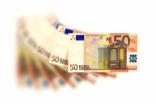 Opel delivers H1 profit as PSA posts net income up
24 July 2018
PSA Group's Opel/Vauxhall (OV) division has posted a first-half profit of EUR502m (US$587m), while its parent recorded net income up EUR226m to EUR1.5bn.
---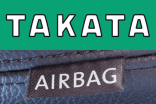 General Motors to recall 2.5m cars in China
18 September 2017
General Motors' local joint ventures in China are to recall around 2.51m vehicles from the end of October to replace faulty airbag inflators produced by troubled Japanese supplier Takata.
---
EU antitrust authorities approve PSA Opel buy
5 July 2017
EU antitrust authorities have approved PSA group's proposed acquisition of General Motors' Opel/Vauxhall automotive business.
---
Opel chief's exit confirmed, Lohscheller takes over
12 June 2017
Opel CEO Dr Karl-Thomas Neumann has stepped down as the Speaker of the Management Board and CEO of Opel/Vauxhall.
---
Opel sale to PSA could close early
9 June 2017
General Motors could close the deal selling Opel to PSA by the end of July rather than the end of the year, media reports said.
---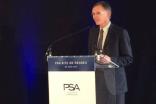 PSA's Tavares expects Opel loss in 2017
10 May 2017
PSA Group chief Carlos Tavares expects planned acquisition Opel/Vauxhall to continue to lose money in 2017, according to remarks at PSA's annual shareholders' meeting.
---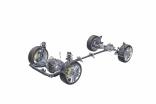 GKN supplies Opel Insignia AWD system
18 April 2017
GKN Driveline said its Twinster torque vectoring all-wheel drive (AWD) system has entered series production with another major car manufacturer.
---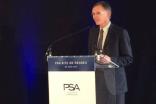 Vauxhall union absent at Berlin PSA/IG Metall meeting
5 April 2017
Germany's Economic Affairs Minister says a meeting today (5 April) in Berlin between unions, PSA and numerous high-ranking politicians to discuss the French automaker's proposed acquisition of Opel/Vauxhall showed "progress," although British labour body, Unite, was conspicuous by its absence.
---
France Opel diesel probe closed
20 March 2017
France's anti-fraud office has closed its investigations concerning Opel's diesel vehicles.
---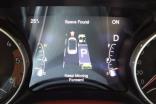 Magneti Marelli announces supply deals for Geneva show debut models
17 March 2017
Magneti Marelli has announced supply deals under which its Automotive Lighting and Powertrain Technology divisions supply key components to new vehicle models, many of which were launched at this month's Geneva motor show.
---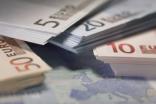 PSA teams with BNP Paribas for Opel/Vauxhall financing
10 March 2017
PSA Group and BNP Paribas have announced a long-term partnership in automotive finance as the French automaker looks to take over the joint acquisition of Opel/Vauxhall's financing activities.
---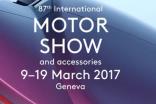 2017 Geneva motor show - world debuts list
8 March 2017
All the world premieres from the 2017 Geneva motor show are listed below. The most important models this year were the Range Rover Velar, Kia Picanto, Mitsubishi Eclipse Cross, Opel Crossland X & Insignia, Porsche Panamera Sport Turismo, SEAT Ibiza, Subaru XV, Volkswagen Arteon and Volvo XC60.
---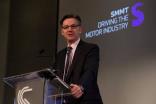 SMMT "hopeful" of PSA-Opel/Vauxhall supply chain opportunities
7 March 2017
Britain's automotive trade association, SMMT (Society of Motor Traders and Manufacturers) says it is "hopeful" yesterday's (6 March) confirmation by PSA Group it was to purchase General Motors' Opel/Vauxhall business for US$2.2bn will prove fruitful, with the French automaker hinting at supply chain opportunities in the event of a 'hard' Brexit.
---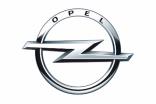 Opel/Vauxhall to join PSA Group
6 March 2017
GM is to sell its loss-making European operations to PSA Group in an EUR2.2bn deal expected to close by the end of this year
---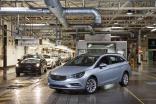 UK auto workers union to "fight" for GM plants' "future", UK welcomes assurances
6 March 2017
The key union representing British workers, Unite, has said "the fight begins now" to secure a future for the General Motors plants at Ellesmere Port and Luton which will be sold to PSA as part of the Opel deal confirmed today (6 March).
---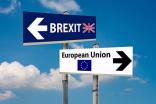 Hard Brexit could boost UK supply chain - Carlos Tavares
6 March 2017
PSA Group says there could be significant opportunities for the UK supply chain following its proposed purchase of General Motors' Opel/Vauxhall division, if the British government opts for a so-called 'hard' Brexit.
---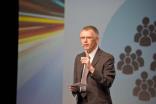 PSA's Tavares plays down job cuts after Opel buy
6 March 2017
PSA Group chief executive Carlos Tavares has stressed the opportunities ahead for Opel/Vauxhall plants in the new larger group and played down talk of plant closures and job cuts.
---
US analysts (mostly) happy with PSA/Opel mix
6 March 2017
US analysts are mostly in favour of the sale of General Motors' European operation Opel (and Vauxhall) to PSA, announced earlier today.
---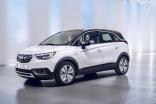 PSA Opel deal looking more likely
3 March 2017
The sale of General Motors' European Opel unit to PSA Group is looking more likely and could be announced as early as Monday, according to a flurry of news reports.
---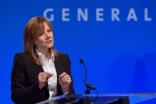 1 March 2017
In remarks made at the Economic Club of Washington, General Motors CEO Mary Barra has said that GM is 'exploring opportunities' for Opel, ramping down expectations of an imminent announcement on the sale of the loss-making division to PSA. She also declined to discuss a timetable for the potential sale.
---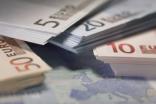 Opel cannot continue 'burning cash' - Carlos Tavares
24 February 2017
PSA Groupe says Opel cannot go on 'burning cash for ever,' insisting its proposed purchase of the General Motors subsidiary could create a European champion, but doubt continues to remain as to any future direction for its British arm, Vauxhall.
---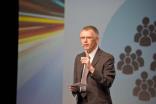 Unite rates Tavares Vauxhall meeting as "relatively positive"
24 February 2017
British labour body, Unite, has issued a cautious appraisal of its meeting today (24 February) with PSA Group CEO, Carlos Tavares, rating it "relatively positive" as the French automaker seeks to take over the Opel operations including Vauxhall, from General Motors.
---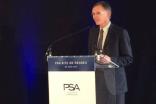 UK Business Secretary meets Tavares as Vauxhall speculation swirls
24 February 2017
British Secretary of State for Business, Greg Clark, is currently (24 February) meeting PSA Groupe CEO, Carlos Tavares in London as intense speculation continues to swirl concerning the fate of General Motors' UK division, Vauxhall.
---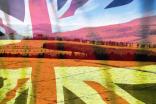 Unite urges UK Prime Minister to support Vauxhall jobs
22 February 2017
British labour body, Unite, is urging the UK government to match any political or financial commitment made by Berlin or Paris to Opel plants as PSA Groupe pushes the possibility of creating "a European champion with French-German roots."
---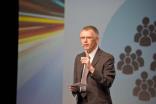 PSA chief meets with Opel Works Council
21 February 2017
PSA executives, led by CEO Carlos Tavares, have met with labour union representatives and the Opel/Vauxhall European Works Council for discussions on the potential acquisition of GM's Opel/Vauxhall operations by PSA Group.
Opel (GM) news
---
---
---
---
---
Most popular news
---
Most popular insights
---