Nvidia
---
Latest news
---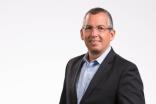 Tomorrow's car - Perpetually upgradeable machines
6 October 2020
With vehicles averaging 11 years on the road, the opportunities to surprise and delight motorists are few and far between. AI, software and high-performance computing is changing how the auto industry operates, from how vehicles are made to how we experience them. NVIDIA is among those pushing back the technical boundaries of AI and partnering with Mercedes-Benz to help make its fleet become perpetually upgradeable from 2024. To learn more, Matthew Beecham spoke to Danny Shapiro, senior director automotive at NVIDIA.
---
Nvidia acquires UK chip specialist
15 September 2020
Nvidia Corp has announced a definitive agreement to acquire Arm Limited, a UK-based provider of processor IP and software design and development solutions, from SBG and the SoftBank Vision Fund in a transaction valued at USD40 billion.
---
Mercedes, NVIDIA to develop AV software
24 June 2020
Mercedes-Benz and NVIDIA plan to enter into a cooperation to create a 'revolutionary in-vehicle computing system and AI computing infrastructure'.
---
BMW Group selects NVIDIA to redefine factory logistics
15 May 2020
---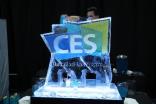 10 January 2020
You might have noticed something called CES was on in Las Vegas this week.
---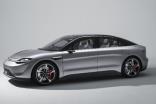 CES - Sony's EV concept car surprise
7 January 2020
Sony's electric car concept unveiled at CES yesterday has been called one of the big shockers of the annual tech event in Las Vegas.
---
Didi Chuxing teams with NVIDIA for autonomous driving and cloud computing
23 December 2019
NVIDIA and Didi Chuxing (DiDi) have announced that DiDi will leverage NVIDIA GPUs and AI technology to develop autonomous driving and cloud computing solutions.
---
NVIDIA introduces DRIVE AGX Orin — advanced, software-defined platform for autonomous machines
20 December 2019
---
NVIDIA provides transportation industry access to its deep neural networks for autonomous vehicles
20 December 2019
---
ARM, Toyota, GM set up new autonomous vehicle technology consortium
10 October 2019
ARM Holdings, owned by Softbank Group, has joined forces with global automotive and technology companies to help speed up the development of standardised computing systems for autonomous vehicles.
---
Optimus Ride launches autonomous vehicles in New York, US
10 September 2019
---
Momenta Mpilot system tested in Suzhou
29 August 2019
---
Nvidia reports Q2 2019 revenue at US$2.58bn
20 August 2019
Nvidia has reported revenue for the second quarter ended 28 July 2019, of US$2.58bn compared with US$3.12bn a year earlier and US$2.22bn in the previous quarter.
---
Nvidia unveils supercomputer for developing AVs
19 June 2019
Nvidia has unveiled the world's 22nd fastest supercomputer – DGX SuperPOD – which it says provides AI infrastructure that meets the massive demands of the company's autonomous-vehicle deployment programme.
---
Nvidia names new vice president and chief accounting officer
18 June 2019
---
Nvidia builds new Drive AGX platform
24 May 2019
---
Jinkang Seres (SF Motors) launches first SUV in China
18 April 2019
Jinkang Seres, a subsidiary of Chinese automaker Sokon Group also known as SF Motors, unveiled a new battery-powered SUV at a company event held this week in the south west city of Chongqing.
---
ZF launches Level 2+ autonomous drive package
12 April 2019
ZF has launched coPilot, an intelligent advanced driver assistance system (ADAS).
---
Hella and partners develop Open fusion platform for autonomous driving
22 March 2019
A German research network with reputable research institutions, universities, IT companies and also companies from the automotive industry says it has developed a near-series fusion platform with open interfaces (Open Fusion Platform, abbreviated to OFP).
---
ON Semiconductor to provide data for Nvidia Drive Constellation simulation platform
20 March 2019
---
CES - Autonomous cars most complex project yet - NVIDIA
8 January 2019
NVIDIA has said there is nothing it is working on that is "more complex" than the self driving car.
---
Nvidia introduces first commercially available Level 2+ automated driving system
8 January 2019
Nvidia news
---
---
---
---
---
Most popular news
---
Most popular insights
---