Nissan
---
All the very latest information about Nissan in one place. The latest Nissan business news, analysis, comment and interviews, all from our automotive industry experts at just-auto.
Latest insights
---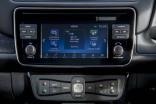 Interior design and technology – Nissan Leaf
8 February 2021
Since the launch of the Nissan Leaf around a decade ago, a battery of electric vehicles have swiftly and silently emerged in the C-segment. Continuing just-auto/AIC's review of interior design and technology trends, we take a closer look inside the second-generation model to see what makes it stand out.
---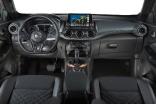 Interior design and technology – Nissan Juke
1 February 2021
A subcompact crossover SUV, the Nissan Juke has been in production since 2010. Since then, more than 1.5 million units have been sold worldwide. The name 'Juke' means to dance or change direction. It is certainly true that this model was a breath of fresh air on launch, redefining the segment with a distinctive alternative to the then conventional superminis. Continuing just-auto/AIC's review of interior design and technology trends, we take a closer look at this popular model.
---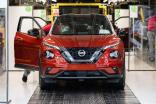 Nissan's Juke now kinder to kidneys
29 July 2020
Boy can I call it wrong. I thought the original Juke, with its funky looks and creative interior, would be a smash hit with The Family. Wrong. It was dismissed on many counts, including rear seat room and those controversial looks, and I found, on subsequent home territory experience the ride was so harsh over some rough road surfaces, it actually hurt. So, is the redesigned Nissan B-SUV kinder to kidneys?
---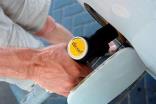 Welcome back, dieselgate - the week
19 June 2020
Dieselgate has reared its ugly ahead again, this time in the UK, getting on for five years after Volkswagen admitted cheating on US emissions testing, sparking a saga that has cost it billions in fines and other costs, such as setting up the nationwide EV recharging network Electrify America, led to tens of thousands of perfectly functional cars being parked in the desert, put executives in US jails as German prosecutors tried to achieve likewise (with less success) this side of the Atlantic and generally tarnished its reputation. But this week's news was not about VW.
Latest interviews
---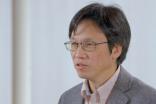 CES - Q&A with Nissan on Invisible-to-Visible
9 January 2019
Tetsuro Ueda is a technology expert at the Nissan Research Center where the automaker "explores cutting-edge technologies and develops the next step in automotive excitement". Working with a small, dedicated team, Ueda's research focuses on connecting technology and humans in an enriching, seamless way. His latest development is set to create new insights through connected platforms and sensing technologies.
---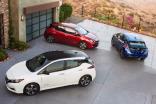 GENEVA INTERVIEW - Nissan Europe SVP of sales and marketing Ken Ramirez
12 March 2018
Ken Ramirez is Nissan Europe's recently appointed senior vice president sales and marketing. We caught up with him at the 2018 Geneva show to talk about the cars on display and the brand's plans for an electrified future.
---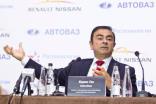 Q&A with Carlos Ghosn, Chairman and CEO of the Renault-Nissan Alliance
5 May 2016
Along with Dacia in Romania, Avtovaz in Russia and Samsung in Korea, the Renault-Nissan Alliance is now one of the top four automobile manufacturers with global sales of 8.5m in 2015. Roger Stansfield recently caught up with CEO Carlos Ghosn.
---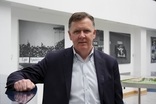 INTERVIEW: Williams CEO eyes consultancy business expansion
20 May 2015
Mike O'Driscoll, Group CEO of Williams, leads a brand that is well known for its motorsports activity and Formula One participation. However, the firm is now eyeing more consultancy business and looking further afield for opportunities. Ian Adcock caught up with him to hear more.
Latest news
---
Nissan output disrupted by earthquake-hit supplier shortages
22 February 2021
Nissan Motor said it would suspend production at two domestic plants for two days this week due to parts shortages following the powerful earthquake that hit northeastern Japan earlier this month, according to local reports.
---
Nissan : All-new Qashqai makes European debut
19 February 2021
Nissan unveiled the all-new Nissan Qashqai compact crossover SUV for the European market, set to go on sale this summer. Marking the third generation since debuting in 2007, the all-new Qashqai once again aims to set a new standard in the segment it...
---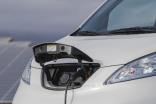 Nissan announces future plans for small vans in Europe
16 February 2021
Nissan has confirmed plans for its next generation of small vans for customers in Europe, which will be made exclusively in France.
---
Nissan Europe plans new rebadged Renault van line
12 February 2021
Nissan Europe, which has closed its Barcelona LCV plant and some time ago exited an LCV JV with GM's Opel/Vauxhall, has announced plans for its next generation of small vans for customers in Europe - rebadged Renaults.
---
Nissan's crossovers 'go platinum' with one million UK sales
11 February 2021
Nissan GB is celebrating the sale of its one millionth crossover vehicle to UK customers, the first car brand to achieve the major milestone. The combined sales of both generations of Qashqai (2007-2014) & (2014-2020), Juke (2010-2019) & (2019- )...
---
Nissan upgrades NV300 Combi with sharper look and feel, enhanced powertrain and new safety
11 February 2021
Nissan has unveiled the latest upgrade to its Light Commercial Vehicle line-up: the new NV300 Combi. A new Euro 6D Full compliant powertrain, sharper appearance and a host of new technologies bring enhanced comfort whilst delivering on...
---
Nissan shows all new 2022 Frontier and Pathfinder
8 February 2021
Nissan celebrated the global debut of two of its most iconic models in the U.S. – the all-new 2022 Frontier mid-size pickup and all-new 2022 Pathfinder SUV. These new entries in two growing vehicle segments are an important next step in Nissan NEXT,...
---
Nissan launches LEAF10 special version to celebrate 10 years of first mass-market electric car
2 February 2021
Nissan introduces in Europe the LEAF10, a special edition of the popular all-electric car, to celebrate 10 successful years of sales as the first mass-market EV in the world. Available in European dealerships from February, LEAF10 introduces a new bold...
---
Nissan Note e-POWER orders surge to more than double monthly target
2 February 2021
Orders for the all-new Nissan Note e-POWER have surpassed 20,000 – more than double the compact car's monthly sales target – since it was released in Japan in late December. Equipped with Nissan's e-POWER electrified powertrain, the...
---
Nissan sets early 2030s electrification goal
27 January 2021
Nissan has set the goal to achieve carbon neutrality across the company's operations and the life cycle of its products by 2050. As part of this effort, by the early 2030s every all-new Nissan vehicle offering in key markets will be electrified - 100% of the offering, Nissan said.
---
BorgWarner to supply transfer cases for Nissan SUV and pickup
27 January 2021
BorgWarner has secured a contract to supply its durable part-time transfer cases to the Japanese car manufacturer Nissan, for production of its Navara pick-up and Paladin SUV models. This business marks the first time BorgWarner has supplied transfer cases...
---
Britishvolt in "advanced discussions" with UK/EU OEMs
22 January 2021
Britishvolt says it is in "advanced discussions" with UK and EU OEMS, concerning EV battery uptake, but is unable to reveal specifics of its negotiations.
---
All-new 2021 Rogue sets pace for Nissan's recycling efforts
22 January 2021
The all-new 2021 Nissan Rogue is breaking new ground as the company's first global model built using a "closed-loop" recycling system for aluminum parts. The system helps reduce CO2 emissions compared with using parts made with...
---
Panasonic's large-screen HUD incorporated in Nissan Rogue
20 January 2021
The large-screen HUD (Head-Up Display) developed by Automotive Company, Panasonic Corporation is installed in a new model crossover SUV, the Rogue (released for the North American market in October 2020) from Nissan Motor Corporation (hereinafter...
---
Nissan e-NV200 becomes UK's best-selling electric van
19 January 2021
Nissan is the UK's biggest-selling brand to offer both electric cars and commercial vehicles, the biggest supplier of e-LCV, and the second most popular EV brand overall, according to figures released. With new retail offers for January, including a...
---
New Nissan Qashqai: Electrified powertrains accelerate Europe's best-selling crossover into the future
18 January 2021
The all-new Nissan Qashqai offers an uncompromising combination of dynamic performance, refined running gear and fuel efficient powertrains. Supporting Nissan's goal of achieving 50% electrified sales in Europe by 2024, the new Nissan Qashqai will not...
---
Nissan and Enel present E-ASY ELECTRIC, the new integrated solution for effortless e-mobility
15 January 2021
Nissan, Enel Energia and Enel X are offering all customers who buy a new 100% electric LEAF the opportunity to take advantage of economic benefits for e-vehicle charging as well as for domestic and business supply With E-ASY ELECTRIC, the integrated...
---
Chip shortage cuts more vehicle production
12 January 2021
Ford, Toyota, Fiat Chrysler Automobiles and Nissan Motor have all said they would cut vehicle production this month due to a shortage of semiconductors as demand rebounds from the coronavirus crisis.
---
Nissan Group reports fourth-quarter 2020 and 2020 calendar year US sales
6 January 2021
Nissan Group announced total U.S. fourth-quarter (October-December) sales for 2020 of 243,133 units, a decrease of 19.3 percent versus the prior year. Nissan Group also announced total calendar year 2020 U.S. sales of 899,217 units, a decrease of 33.2...
---
Nissan introduces all-new Note e-POWER AWD in Japan
4 January 2021
Nissan launched the all-new Note e-POWER AWD compact car, with dual electric motors that give the driver enhanced control and acceleration. The car comes exclusively with Nissan's e-POWER electrified powertrain and is scheduled to go on sale...
---
Japan, not UK, to build EV for EU
17 December 2020
A 2.5% tariff difference appears to have persuaded Nissan Motor to decide against making its newest electric vehicle in the UK for sale in the European Union. A 10% tariff on parts in and cars out would apply only if there was a no deal Brexit but, with two weeks to go, the auto industry still doesn't know what it will face from 1 January.
---
Mercury plans multi-million-dollar expansion of EV subscription service
17 December 2020
Mercury will invest $6 million to turbo-charge its EV subscription service, aiming to add around 50 EVs a month to its fleet to lift its total EV subscription fleet to around 450 vehicles. "This will open more doors for more Kiwis to more easily get...
---
Nissan marks historic milestone
17 December 2020
Nissan marks a historic milestone as the world's first mass-market all-electric vehicle, driven by more than 180,000 EV enthusiasts across Europe, reaches its tenth birthday. During that time LEAF owners have prevented a massive 2.5 million tonnes of...
---
Nissan Motor announces senior management appointments
15 December 2020
Nissan Motor Co., Ltd. announced the following senior management appointments, effective Jan. 1, 2021. The new appointments are aimed at further strengthening Nissan's leadership team to achieve the company's business transformation plan, Nissan...
---
New Nissan Armada and Kicks add more momentum to Nissan NEXT product revival
10 December 2020
Nissan NEXT, the company's global business, culture and product transformation plan, includes revealing 10 new vehicles in the U.S. in 20 months – with six new vehicles in showrooms by the end of 2021. Nissan takes two steps forward toward that...
---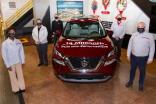 Nissan Smyrna plant builds 14 millionth vehicle
4 December 2020
A 2021 Rogue is the 14 millionth vehicle to be built at Nissan's Smyrna Vehicle Assembly Plant in Tennessee.
---
Nissan launches Magnite sub-four-metre SUV in India
3 December 2020
Nissan India has announced the price and commenced bookings of the all-new Nissan Magnite across all Nissan dealerships in the country. he big, bold, beautiful and 'carismatic' SUV is available at a special introductory price of INR 4,99,000...
---
Nissan announces production, sales and exports for October 2020
30 November 2020
Nissan Motor Co., Ltd. has announced production, sales and export figures for October 2020. 1. Production Nissan's global production in October declined 15.1% from a year earlier. Production in Japan declined 19.8%. Production outside Japan...
---
Next-generation Bridgestone Alenza tire with enliten technology selected as original equipment on 2021 Nissan Rogue
27 November 2020
Bridgestone Americas (Bridgestone) announced its Alenza Sport A/S tire with ENLITEN Technology has been specified as original equipment on select models of the 2021 Nissan Rogue. The Nissan Rogue is the first vehicle in the U.S. and Canada to feature tires...
---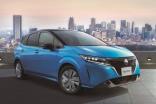 Nissan launches another new model with e-Power
25 November 2020
Nissan Motor launched the redesigned hybrid powered Note compact car in Japan this week with sales scheduled to begin on 23 December.
Nissan news
---
---
---
---
---
Most popular news
---
Most popular insights
---