Nissan Group
---
All the very latest information about Nissan Group in one place. The latest Nissan Group business news, analysis, comment and interviews, all from our automotive industry experts at just-auto.
Latest news
---
AD Plastik wins EUR23.7m in new deals
7 April 2021
AD Plastik has secured new deals worth EUR23.7m (US$28.2m).
---
Nissan Ariya harnesses global engineering excellence to deliver dynamic driving performance
6 April 2021
---
Nissan announces production, sales and exports for February 2021
6 April 2021
---
Nissan LEAF production overtakes iconic Bluebird's manufacturing in Europe
24 March 2021
---
Nissan integrates AT&T Auto Conectado into its connectivity services
22 March 2021
---
"Alexa, start my car": Do more with Nissan and Amazon Alexa
17 March 2021
---
Nissan to expand solar energy at Sunderland
15 March 2021
Nissan has announced plans for a major expansion to renewable energy generation at its plant in Sunderland, UK.
---
Nissan COO says post-Ghosn turnaround plan on track a year ahead of schedule
11 March 2021
Nissan Motor is making significant progress on a global restructuring plan to right-size operations and return to profitability as it moves on from the scandalised exit of former leader-turned-international fugitive Carlos Ghosn, according to a media report.
---
Nissan names Jérémie Papin to lead new Americas region
11 March 2021
Nissan Motor Co., Ltd. is promoting Jérémie Papin to senior vice president within its global organization, and appointing him to the new role of chairperson for the Americas region, effective April 1, 2021.
---
Alliance replaces promoted purchasing chief
10 March 2021
Veronique Sarlat-Depotte, currently Alliance EVP, purchasing and managing director of Alliance Purchasing Organisation (APO), has been named Alliance general secretary and remains on the management board of Renault Group.
---
Nissan signs mobility MoU with Suzhou City, China
2 March 2021
Nissan has signed a Memorandum of Understanding (MoU) with the Suzhou High-Speed Rail New Town to support Suzhou City's intelligent transport initiative.
---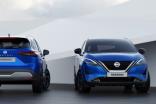 Nissan claims e-Power hybrid efficiency breakthrough
1 March 2021
Nissan Motor said it had made a breakthrough in the development of its e-Power hybrid technology with the new system achieving a 50% thermal efficiency level, according to reports in Japan.
---
All-new 2022 Infiniti QX60 boasts increased towing capacity for upcoming crossover
26 February 2021
---
Japanese global output falls 4.5% in January
26 February 2021
Global production by Japan's eight main automakers fell by 4.5% year-on-year to 2.12m vehicles in January 2021, which was blamed partly on the global shortage of semiconductors.
---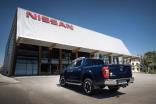 Nissan axes pickup from UK and Europe - report
25 February 2021
Nissan is withdrawing its popular Navara pickup truck from the UK and Europe just as a facelifted model line goes on sale in other world markets, a UK media report said.
---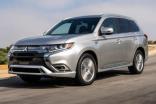 Mitsubishi US launches updated 'not-for-Europe' Outlander PHEVs
24 February 2021
Mitsubishi Motors North America announced pricing and availability of the updated, end of line, 2021 Mitsubishi Outlander Plug-in Hybrid Electric Vehicle (PHEV) crossover which will be on sale for only a couple of months before a completely redesigned model arrives in the US in April.
---
Nissan output disrupted by earthquake-hit supplier shortages
22 February 2021
Nissan Motor said it would suspend production at two domestic plants for two days this week due to parts shortages following the powerful earthquake that hit northeastern Japan earlier this month, according to local reports.
---
Nissan : All-new Qashqai makes European debut
19 February 2021
---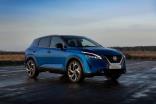 Nissan unveils new Qashqai crossover
18 February 2021
Nissan has unveiled the new Nissan Qashqai compact crossover SUV for the European market, set to go on sale this summer in Europe.
---
New 2022 INFINITI QX55 primed for showtime
17 February 2021
---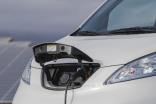 Nissan announces future plans for small vans in Europe
16 February 2021
Nissan has confirmed plans for its next generation of small vans for customers in Europe, which will be made exclusively in France.
---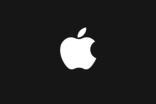 Nissan turns down Apple collaboration offer - report
15 February 2021
Nissan has reportedly been approached by Apple to work on its car project and turned the company down, according to a report in the Financial Times.
---
Nissan Europe plans new rebadged Renault van line
12 February 2021
Nissan Europe, which has closed its Barcelona LCV plant and some time ago exited an LCV JV with GM's Opel/Vauxhall, has announced plans for its next generation of small vans for customers in Europe - rebadged Renaults.
---
All-new 2022 Infiniti QX60 introduces new 9-speed automatic transmission, improved refinement
12 February 2021
---
Nissan's crossovers 'go platinum' with one million UK sales
11 February 2021
---
Nissan upgrades NV300 Combi with sharper look and feel, enhanced powertrain and new safety
11 February 2021
---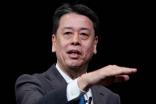 Nissan returns to operating profit
9 February 2021
Nissan has returned to a positive operating profit of 27.1 billion yen for the quarter ended 31 December 2020. The company benefitted from a rebound to sales, lower incentives and tighter cost management. 
---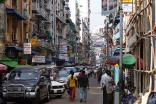 Myanmar's economic outlook dampened by military coup
8 February 2021
Myanmar's ten-year flirtation with democracy came to a sudden halt last week when the country's military unexpectedly seized power from the democratically-elected National League for Democracy (NLD) party led by Nobel Peace Prize laureate Aung San Suu Kyi. This will undoubtedly bring a new period of heightened policy uncertainty for the economy, while consumer confidence and household incomes are also likely to be affected.
---
Nissan shows all new 2022 Frontier and Pathfinder
8 February 2021
---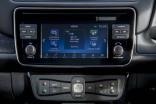 Interior design and technology – Nissan Leaf
8 February 2021
Since the launch of the Nissan Leaf around a decade ago, a battery of electric vehicles have swiftly and silently emerged in the C-segment. Continuing just-auto/AIC's review of interior design and technology trends, we take a closer look inside the second-generation model to see what makes it stand out.
1
...
Nissan Group news
---
---
---
---
---
Most popular news
---
Most popular insights
---