Mini
---
All the very latest information about Mini in one place. The latest Mini business news, analysis, comment and interviews, all from our automotive industry experts at just-auto.
Latest insights
---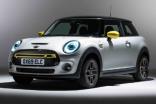 21 July 2020
Mini has so far been relatively unscathed by the fall out from the COVID-19 crisis. Europe remains the brand's number one region, and here, sales fell by 35% during the first half of 2020 to 70,624 but only 26% in June.
---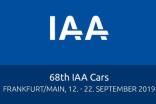 2019 Frankfurt IAA motor show world premieres list
11 September 2019
The media preview days of the 2019 Frankfurt IAA brought a few surprises. Volkswagen (a camouflaged and altered I.D. Crozz which will be called ID.4), Hyundai (i30 N Project C), FAW (Hongqi S9 & E115 prototypes) and BMW (i Hydrogen Next, and the Concept 4: yes, the one with THAT grille) were among the OEMs showing unheralded vehicles.
---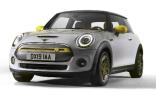 BMW AG future models - Mini and Rolls-Royce
13 August 2019
Having expanded the Mini range earlier this decade, BMW says its aim is now to fully focus on profitability. Deliveries dipped by 3.9 per cent in the first half of 2019 to 174,344 units. Considering the steep fall of the Chinese market that's a good result. As for Rolls-Royce, a record 2018 may even be beaten in 2019, the total for H1 being 2,534 cars, a year-on-year surge of +42.3 per cent.
---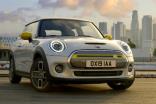 Under the skin of the new Mini Electric
15 July 2019
We take an in-depth look at the new Mini Electric, due in March 2020.
Latest interviews
---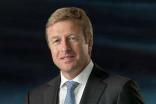 INTERVIEW - Oliver Zipse, BMW board member responsible for production
21 March 2018
In an interview with just-auto, Oliver Zipse, BMW board member responsible for production, said that he does not expect changes to trade arrangements between the UK and EU to directly impact UK output volume at Mini's Oxford plant.
---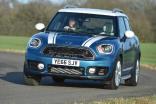 BMW's Peter Schwarzenbauer eyes digitalisation with enthusiasm
28 March 2017
BMW's Peter Schwarzenbauer likes to joke that his business card "takes five minutes to read" and that his full title - member of the board of management of BMW AG Mini, Rolls-Royce, BMW Motorrad, customer engagement and digital business innovation, BMW group - encompasses "all the fun stuff". A very big buck stops here.
---
INTERVIEW: Udo Schwerdel, Head of Turbocharger Line, Powertrain Division, Continental
8 January 2015
Ian Henry spoke recently with Udo Schwerdel about Continental's recent entrance into the turbocharger market.
---
INTERVIEW: Keno Kato, Corporate VP of Product Planning for Nissan & Infiniti
2 April 2013
Keno Kato is corporate vice president of Global Product Strategy and Product Planning for Nissan and Infiniti. Glenn Brooks recently met him and took the opportunity to ask a variety of questions concerning future model plans.
Latest news
---
BMW building new vehicle distribution centre in Baltimore
23 February 2021
BMW of North America said it was building a new vehicle distribution centre (VDC) at the Tradepoint Atlantic Terminal in Baltimore, Maryland, to meet growing demand for its vehicles in the region.
---
MINI Cooper SE to get fresh design accents and new equipment features
10 February 2021
From March 2021 the MINI Cooper SE will bring even more hallmark driving pleasure to the world of electric mobility thanks to fresh design accents and new equipment features. The new MINI Electric Collection really sets the scene for the first purely...
---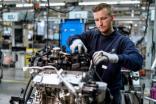 BMW UK engine plant marks 20 years of output
8 February 2021
BMW Group's UK engine manufacturing plant, located in North Warwickshire, is this week marking 20 years of manufacturing three and four cylinder petrol engines.
---
Mini USA unveils new MY 2022 MINI Hardtops and Convertibles
28 January 2021
MINI USA unveiled the new MY 2022 MINI Hardtops and MINI Convertibles. The modern interpretation of the brand's most iconic models, the new MINI Hardtops and Convertibles receive significant updates to the exterior, interior and infotainment and...
---
BMW MINI India delivers 512 cars in 2020 with remarkable growth of 34% in Q4
21 January 2021
MINI India has delivered a strong performance of 512 cars in calendar year 2020 (January – December). Withstanding the current market challenges and lockdown situation, MINI India regained momentum swiftly in second half of the year. In Q4 2020...
---
BMW Group reports full year 2020 sales
14 January 2021
The BMW Group once again confirmed its position as the world's leading premium automotive manufacturer last year, with a total of 2,324,809 BMW, MINI and Rolls-Royce vehicles (-8.4%) delivered to customers worldwide. 686,069 vehicles were sold at...
---
BMW Group India delivers 6,604 cars in 2020
11 January 2021
BMW Group India has delivered 6,604 units of BMW and MINI cars in 2020. BMW India registered sales of 6,092 units and MINI India of 512 units. BMW Motorrad sold 2,563 motorcycles. Mr. Vikram Pawah, President, BMW Group India said, "BMW Group India...
---
BMW of North America reports Q4 2020 and full year 2020 U.S. sales results
6 January 2021
BMW of North America reported sales results for Q4 2020 and the full year 2020 for the BMW and MINI brands .in the U.S Highlights: Strong finish to Q4 2020 includes two months of record consumer deliveries. Q4 2020 sales greatly exceed expectations,...
---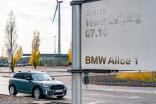 BMW Leipzig to make Mini Countryman successor
19 November 2020
Following the planned cessation of Mini Countryman production at contract assembler VDL in the Netherlands, BMW has announced that the successor model will be made at the BMW Leipzig plant from 2023.
---
MINI drives forward with realignment of model range
28 October 2020
The British premium automobile manufacturer MINI is driving forward with the realignment of its model range, with a clear focus on drivetrain technologies, vehicle segments and services of the future. At the centre of this realignment is the expansion of...
---
BMW Group Plant Regensburg to produce drive components for electrified vehicles from 2021
23 October 2020
The BMW Group is further expanding its Germany-based production capacities for electric drives. From 2021, battery cells for high-voltage batteries will be coated at BMW Group Plant Regensburg and complete high-voltage batteries will be produced from 2022....
---
BMW to end Mini Countryman production at VDL Nedcar
20 October 2020
VDL Nedcar will not receive a follow-up order for the new Mini Countryman from BMW Group for the longer term.
---
BMW's Leipzig plant produces 200,000th I3
19 October 2020
At the BMW Group plant in Leipzig, the 200,000th BMW i3 model rolled off the production line. The BMW i3 (combined fuel consumption: 0.0 l/100 km; combined power consumption: 13.1 kWh/100 km; combined CO2 emissions: 0 g/km) is sustainably on...
---
BMW Charging and MINI Charging expands charging options for Gen5 market launch
16 October 2020
BMW Charging and MINI Charging are extending and supplementing their customer offering to coincide with the market launch of BMW's fifth-generation electrification kit. Innovative charging solutions and digital services for easy and convenient home,...
---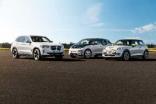 BMW deal will recycle EV batteries
14 October 2020
BMW Group UK has announced a deal with Off Grid Energy for second life uses for electric vehicle (EV) batteries.
---
BMW Group posts solid third-quarter sales growth
8 October 2020
The BMW Group posted solid year-on-year sales growth of 8.6 percent in the third quarter, with a total of 675,680 vehicles delivered to customers. As expected, the sales performance from January to September meanwhile reflects the global impact of the...
---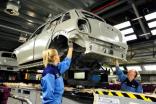 26 August 2020
BMW has confirmed it is cutting around 400 out of 950 agency staff at its Oxford Mini plant in the UK, with the COVID-19 pandemic substantially impacting demand.
---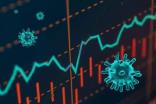 UPDATED - Daily automotive coronavirus briefing FREE TO READ
19 August 2020
A daily update of news and views on the COVID-19 coronavirus crisis and its impact on the automotive sector
---
Several UK plants follow traditional summer schedule
18 August 2020
Several UK manufacturers have either restarted production following the traditional summer break, or are in the shut-down period.
---
BMW plans for 7 million electrified vehicles by 2030
13 August 2020
With a ten-year plan for sustainability, the BMW Group is underscoring its commitment to the goals of the Paris climate agreement, the main focus being on the expansion of electric mobility. Today, the BMW and MINI brands featuring all-electric and plug-in...
---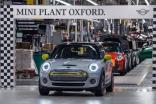 UK Mini plant builds 11,000 EVs and counting
30 July 2020
BMW's Plant Oxford in the UK said it had hit "a significant milestone" by building over 11,000 electric Minis since production began just before the plant's annual summer shutdown.
---
BMW Group makes sustainability central to direction
29 July 2020
The BMW Group is making sustainability and resource efficiency central to its strategic direction. Chairman Oliver Zipse announced initial details and presented the targets the company has set itself for the phase up to 2030. The principle of continuous...
---
BMW Group increases sales of electrified vehicles in first half-year, despite COVID-19
8 July 2020
As expected, BMW Group sales figures for the first six months of this year were impacted by the effects of the temporary closure of retail outlets worldwide. The company delivered a total of 962,575 (-23.0%) premium BMW, MINI and Rolls-Royce vehicles to...
---
BMW Group builds on additive manufacturing, with skills consolidated at single site
26 June 2020
The BMW Group has officially opened its new Additive Manufacturing Campus. The new centre brings together production of prototype and series parts under one roof, along with research into new 3D printing technologies, and associate training for the global...
---
BMW Group focuses on flexibility and solidarity in dealing with coronavirus pandemic
7 April 2020
During the current coronavirus pandemic, protecting employees and taking responsibility for society are the number one priority for the BMW Group. At the same time, it is important to safeguard the company's liquidity and secure its long-term success....
---
BMW of North America reports Q1 2020 sales results
2 April 2020
BMW of North America announced today Q1 2020 sales results for the BMW and MINI brands in the U.S. For the sales period ending March 31, 2020 BMW brand sales totaled 59,455 vehicles, a decrease of 15.3% vs the 70,227 vehicles sold in the same time period last...
---
BMW publishes WLTP data to meet new UK tax rules
10 February 2020
BMW UK, presumably like every other automaker selling cars here in the UK, said it was ready for the industry wide change to benefit in kind (BIK) tax for employee use of company cars registered from 6 April 2020 when BIK calculations will move from using NEDC CO2 data to WLTP measurement.
---
Consistently sustainable: Media presentation of the new MINI Electric is designed to be CO2 neutral
15 January 2020
The new MINI Cooper SE is all about locally emission-free mobility. And at the media presentation of the new MINI Cooper SE (fuel consumption combined: 0.0 l/100 km; combined power consumption: 16.8 – 14.8 kWh/100 km; combined CO2 emissions: 0 g/km)...
---
New all-time high for BMW Group deliveries in 2019 confirms position as world's leading premium car company
13 January 2020
The BMW Group reported its ninth consecutive record year in 2019, with a total of 2,520,307 (+1.2%) BMW, MINI and Rolls-Royce vehicles delivered to customers worldwide. The BMW, Rolls-Royce and BMW Motorrad brands also posted new all-time highs for 2019....
---
The new BMW X1 xDrive25e to be launched – followed by the BMW X2 xDrive25e
10 January 2020
The BMW Group is consistently driving its electrification strategy forward and presents new plug-in hybrid models for an especially popular and dynamically growing vehicle category. In the new BMW X1 xDrive25e and the new BMW X2 xDrive25e, the...
Mini news
---
---
---
---
---
Most popular news
---
Most popular insights
---