Mazda Motor
---
All the very latest information about Mazda Motor in one place. The latest Mazda Motor business news, analysis, comment and interviews, all from our automotive industry experts at just-auto.
Latest news
---
Toyota to provide hybrid system to GAC - report
15 October 2020
Toyota Motor will provide its petrol electric hybrid system to China's Guangzhou Automobile, Japan's business daily Nikkei said it had learned.
---
KDDI partners with Orange Business Services to equip more than one million vehicles in Europe with connected IoT services
15 October 2020
---
Connected car features to launch in Mazda MX-30
15 October 2020
---
Mazda reports September 2020 sales results
2 October 2020
---
Mazda reveals MX-30 EV with Jinba Ittai
25 August 2020
---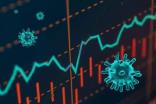 UPDATED - Daily automotive coronavirus briefing FREE TO READ
19 August 2020
A daily update of news and views on the COVID-19 coronavirus crisis and its impact on the automotive sector
---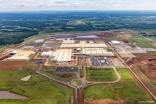 Toyota and Mazda add to Alabama plant spend
14 August 2020
Mazda Toyota Manufacturing (MTM), the new US manufacturing joint venture between Mazda Motor Corporation and Toyota Motor Corporation in Huntsville, Alabama, has announced an additional US$830m spend to incorporate more manufacturing technology on its production lines and provide enhanced training to its planned workforce of up to 4,000 employees.
---
Mazda Canada reports sales for July 2020
6 August 2020
---
Mazda reports July 2020 sales results
4 August 2020
---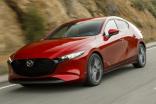 4 August 2020
Mazda celebrates its 100th birthday this year. While it won't be breaking any sales or profits records in 2020, the firm is nonetheless in fairly good shape. Just as importantly, there is no one market upon which the company is reliant. As for future models, Mazda is well placed and looks set to continue a step-by-step move into premium brand territory.
---
Mazda H1 sales drop 25%, Honda output down 34%
31 July 2020
Mazda Motor global sales declined by just over 25% year on year to 557,264 units in the first half of 2020, after an 11% drop in June to 108,343 units, the company reported.
---
Mazda returns to full production
23 July 2020
---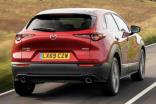 Mazda finds the SUV sweet spot with CX-30
17 July 2020
How does Mazda do it? In a world of so many lookalike crossovers, SUVs and cars, the brand's models maintain a consistent, premium appearance. What's more, each is somehow distinctive while the interiors use imaginative shapes and well crafted materials to give a near-BMW feel. The CX-30 is the latest example of these things.
---
Mazda UK selects NewMotion as its preferred EV charge point partner
13 July 2020
---
Mazda Canada reports sales for June 2020
3 July 2020
---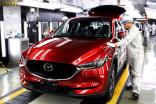 Mazda Japan plants back to normal in July
23 June 2020
Mazda Motor announced it would resume both day and night shift operations, without suspensions, at all plants in Japan "before the end of July".
---
Mazda recalls US 2020 models for brake caliper bolt check
22 June 2020
Mazda North America is recalling just over 24,000 2020 models to check for loose bolts in the brake system.
---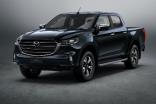 Mazda channels Isuzu D-Max for new BT-50 pick-up
17 June 2020
The second generation BT-50 has been announced. While the front end is unique, much else is shared with the model upon which it is based, Isuzu manufacturing both its own D-Max and the new Mazda pick-up in the same Thai factory.
---
Mazda dealers and factories continue to resume operations
21 May 2020
---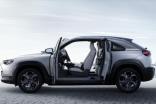 Mazda enters EV era as MX-30 build starts
20 May 2020
The first series production electric Mazda has rolled off the line at the company's Ujina #1 factory in Japan.
---
Mazda closes fiscal year with stable European sales
14 May 2020
---
Toyota, Mazda, see China sales rise in April
11 May 2020
Toyota Motor and Mazda Motor both recorded rises in car sales in China in April, their first monthly increases since the novel coronavirus broke out in January, and an indication of the possible return of consumer demand.
---
Mazda to secure JPY300bn in fresh loans
11 May 2020
Mazda Motor at the weekend approached three leading local banks and other lenders in Japan to secure JPY300bn (US$2.8bn) in fresh loans, as the company struggles under the impact of the COVID-19 coronavirus.
---
Mazda North America reports April 2020 sales results
4 May 2020
---
Mazda production and sales results for March 2020 and for April 2019 through March 2020
30 April 2020
---
Automakers to suspend production in Japan
23 April 2020
Honda Motor announced it would halt production at two vehicle assembly plants in Japan next week due supply chain disruption caused by the COVID19 coronavirus pandemic, according to local reports.
---
Japanese automakers preparing to lay off staff
15 April 2020
Three automakers in Japan plan to put up to 20,000 workers on temporary leave due to ongoing production cuts, according to local reports, as global vehicle demand continues to be decimated by the coronavirus pandemic.
---
Mazda North America reports March sales results
3 April 2020
---
Mazda cuts production due to coronavirus
25 March 2020
Mazda said it would "adjust" production globally "in consideration of difficulties in parts procurement, the plummeting sales in overseas markets, and the uncertainty of future markets".
---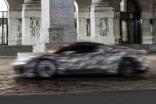 Virus, virus, virus - the week
13 March 2020
Our continually updated Future Models series has always been a smash hit with just-auto readers so, unsurprisingly, even in the midst of coronavirus fact, rumour, misinformation and lemming-like panic (got enough toilet paper, hand sanitiser, pasta and rice in for a siege yet?), our latest look at What Lies Ahead for a couple of brands from FCA, soon to merge with PSA, drew the most eyeballs this week.
1
...
Mazda Motor news
---
---
---
---
---
Most popular news
---
Most popular insights
---