Magna International Inc.
---
All the very latest information about Magna International Inc. in one place. The latest Magna International Inc. business news, analysis, comment and interviews, all from our automotive industry experts at just-auto.
Brands related to this company: Cosma
Latest news
---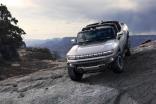 Magna breaks ground for Hummer parts plant
23 February 2021
Magna announced it had broken ground on a new manufacturing facility in St. Clair, Michigan, that will build complex battery enclosures for General Motors' upcoming 2022 GMC Hummer EV.
---
Magna Q4 sales up 12% to US$10.6bn
22 February 2021
Magna has recorded fourth-quarter sales up 12% to US$10.6bn.
---
Magna announces fourth quarter 2020 results
22 February 2021
---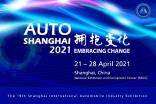 Auto Shanghai - Geely Xingyue L world debut
19 February 2021
The latest addition to just-auto's list of global premieres for 2021's biggest motor show is the Xingyue L, the now officially revealed name of Geely's forthcoming KX11 SUV.
---
New Year brings new CEO for Magna
6 January 2021
Magna's Board of Directors announced the appointment of Swamy Kotagiri as Magna's next Chief Executive Officer, effective January 1, 2021.
---
Magna to develop ADAS with Fisker
5 January 2021
Magna has confirmed that it is collaborating with Fisker to develop an Advanced Driver Assistance System (ADAS), which will be applied to the Fisker Ocean SUV that is expected to launch in late 2022.
---
LG/Magna team for powertrain electrification expansion
23 December 2020
LG Electronics and Magna have announced a joint venture to manufacture e-motors, inverters and on board chargers as well as, for certain automakers, related e-drive systems.
---
24 November 2020
Magna said "a premium automaker in Europe" will soon be able to offer industry-leading driver assistance features across a larger portion of its vehicle lineup, thanks to the supplier's next generation of camera based driver assistance.
---
Magna reports third quarter 2020 results
23 November 2020
---
Fisker and Magna hit pre-prod milestone
17 November 2020
Fisker and Magna International say they have completed the Preliminary Product Specification (PPS) gateway, a key engineering and purchasing milestone for the Fisker Ocean SUV.
---
Magna records Q3 net income of US$405m
6 November 2020
Magna has posted third-quarter net income of $405m compared to a loss of US$233m in the same period last year.
---
Magna's CLEARVIEW camera monitoring system to launch in 2022
28 October 2020
---
Fisker plumps for Munich as Europe HQ
27 October 2020
Fisker has chosen Munich as the location for its European headquarters.
---
Magna names Seetarama (Swamy) Kotagiri chief executive officer
21 October 2020
---
Magna inks platform deal for Fisker Ocean SUV
16 October 2020
Magna has signed agreements with Fisker providing the framework for a platform sharing and manufacturing cooperation for the Fisker Ocean SUV.
---
VW family silver on the block - report
18 September 2020
VW Group reportedly is set to sell Bugatti to Rimac of Croatia.
---
Magna deepens partnership With Honglizhixin
4 September 2020
Magna has signed an agreement to acquire majority ownership of Honglizhixin, a seat supplier to Chinese automakers.
---
Magna breaks ground on Slovakia powertrain plant
26 August 2020
Magna is expanding its powertrain business with a new facility in Kechnec, Slovakia, the first powertrain metal-forming solutions plant for the company in Europe.
---
Magna books substantial losses
10 August 2020
Magna International reported financial results for the second quarter and first half ended 30 June, 2020 with significant operating losses, as expected.
---
Magna secures six GM Supplier of the Year Awards
6 July 2020
Magna is hailing the fact it received six awards from General Motors at the automaker's annual supplier recognition event.
---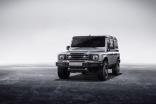 INEOS Automotive unveils Grenadier 4x4
1 July 2020
INEOS Automotive has revealed the exterior design of the Grenadier, its upcoming, 'no-nonsense 4×4 vehicle for the world'.
---
Magna expands US seat manufacturing plant
24 June 2020
Magna is to up its investment at its Highland Park (Michigan) seat manufacturing facility, investing US$35.4m and creating 480 jobs.
---
Magna Seating starts Aleksinac production in Serbia
9 June 2020
Magna Seating has started production in a new brownfield plant in the Serbian municipality of Aleksinac.
---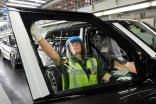 First 'social distance' Range Rover comes off Solihull line
20 May 2020
The first Range Rover made under new social distancing measures drove off the production line at Tata Motors owned Jaguar Land Rover's assembly plant in Solihull, England, today (20 May) following the recent temporary pause in production due to the coronavirus pandemic.
---
Magna Q1 sales down 18% to US$8.7bn
11 May 2020
Magna has reported first-quarter sales down 18% to US$8.7bn in the light of the coronavirus crisis.
---
Magna announces first quarter 2020 financial results
11 May 2020
---
Magna showcases electrified drive systems in a pure EV format
8 April 2020
---
Are suppliers better placed than OEMs to make ventilators?
26 March 2020
COVID-19  has  created  a  sudden  dramatic  need  for  ventilators  in  the world's healthcare  system.
---
Power to the people – Q&A with Magna Powertrain
10 March 2020
---
Next generation of electric vehicle powertrain systems – Q&A with Magna
10 March 2020
1
...
Magna International Inc. news
---
---
---
---
---
Most popular news
---
Most popular insights
---