Lynk & Co.
---
Latest insights
---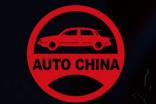 2020 Beijing motor show - the world premieres
30 September 2020
Following two media days and two trade days, AutoChina 2020 opened to the public today, 30 September. Below is a list of world premieres.
---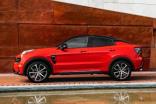 Geely and Volvo readying Lynk & Co for expansion [updated]
5 June 2020
Geely and Volvo's experiment with the creation of Lynk & Co has bounced between convincing and worrying, sales currently falling somewhere between the two. April deliveries shot up by a third compared to the same month in 2019 and fresh vehicles aren't too far away either.
---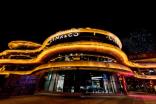 How Lynk & Co is defying Chinese market plunge
4 July 2019
After first taking a look at the Geely and Geometry brands, this second feature in a series examining the divisions of ZGH turns the focus to Lynk & Co.
---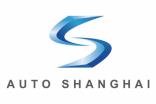 Auto Shanghai 2019 - world premieres list
17 April 2019
Auto Shanghai took place across 12 halls, each of which has two levels, with total floor space of 360,000 square metres quoted by the organiser. There were 136 scheduled press conferences on 16 and 17 April plus multiple events which took place in the days (and weeks) beforehand as OEMs attempted to have their brands' voices heard in the welter of announcements.
Latest interviews
---
CEO Alain Visser on the future of Lynk & Co
9 October 2019
The chief executive of VCC and Geely's Lynk & Co division stated on several occasions in recent years that the brand would be selling half a million vehicles annually in 2020. That won't now happen, due to delayed launches in the USA and Europe as well as turbulence in the Chinese market. Nonetheless, what Geely chairman Li Shufu calls his 'disrupter' brand will push ahead with new ways of doing business on three continents.
Latest news
---
Geely reports sales for October up 8%
9 November 2020
Geely Automobile Holding has said total sales volume of the group (including sales of LYNK & CO brand vehicles) for October 2020 was 140,026 units, an increase of 8% from the same period last year and up 11% from September 2020.
---
Lynk & Co opens first outlet in The Netherlands
23 October 2020
China's Lynk & Co opened its first showroom in Europe this week, in Amsterdam, as part of a broad based programme of expansion into global markets.
---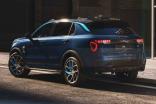 Geely and Volvo launching Lynk & Co outside China
30 September 2020
Lynk & Co has confirmed plans for a brand launch in selected European cities during the fourth quarter. Initially, only the 01 will be offered, with customers able to share their car via a digital key.
---
Geely and Mobileye sign supply agreement
24 September 2020
Geely has signed a long-term supply agreement with Mobileye that will see group models fitted with Mobileye-powered ADAS systems.
---
Lynk & Co launches new SUV targeting young buyers
8 September 2020
Geely's Lynk & Co has launched a new SUV model which it said would bring a high value car experience to a global young urban population.
---
Geely group August sales rise
8 September 2020
Geely Automobile Holding group sales in August, including Lynk & Co models from the 50%-owned joint venture, rose 12% year on year to 113,443 units. The tally was up 8% on July's. New energy and electrified vehicles accounted for 6,609 units....
---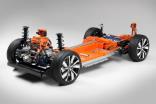 Geely's Volvo sells 600,000 vehicles on CMA platform
4 August 2020
Geely's Volvo Car Group, including affiliates Lynk & Co and Polestar, said over 600,000 group vehicles based on the Compact Modular Architecture (CMA) platform, introduced in 2017, have been sold.
---
Volvo Car Group partners with Waymo
26 June 2020
Volvo Car Group, including its strategic affiliates Polestar and Lynk & Co. International, are establishing a strategic partnership with Waymo, a world leader in fully self-driving technology development. Waymo is the exclusive L4 partner for Volvo Car...
---
Geely targets sales rise, Lynk & Co European launch, in 2020
1 April 2020
Chinese automaker Geely Holding Group this week said it was targeting a 3.7% sales increase to 1.41m units in 2020 despite the global coronavirus pandemic, following a 9% decline to 1.36m units in 2019 - according to local reports.
---
Volvo Cars and Geely intend to merge their combustion engine operations
8 October 2019
The proposed new business would clear the way for Volvo Cars to focus on the development of its all-electric range of premium cars. Volvo Cars is building an entirely electrified product range, as part of the company's ambition to put sustainability at...
---
Geely Auto boosts 2018 revenue and profit
25 March 2019
Volvo Cars owner Geely Automobile Holdings said total revenue increased by 15% year on year in 2018 to RMB106.6bn as the group's average selling price continued to improve, mainly driven by the improvement in product mix.
---
Volvo Cars delays building Lynk & CO 01 in Belgium
27 November 2018
Geely's Volvo Cars has delayed plans to start building a premium Lynk & CO PHEV model at its plant in Ghent, Belgium at the end of 2019 due to increased economic uncertainty, a spokesman told the Reuters news agency.
---
Volvo owner Geely has good first half
22 August 2018
Volvo Cars owner Geely Auto Group has had a good first half in 2018.
---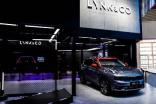 Lynk & Co launches 02; to produce 01 in Europe
2 July 2018
Geely Auto Group's luxury brand off-shoot Lynk & Co will begin sales of its second SUV model in China this week, the 02.
---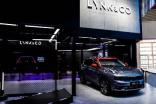 BEIJING SHOW - Lynk & Co shows first PHEV
25 April 2018
Lynk & Co has revealed its first Plug-in Hybrid Electric Vehicle (PHEV) at the Beijing Motor Show.
---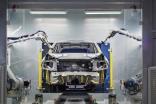 Lynk & Co to make cars in Europe
26 March 2018
Geely-owned near-premium brand Lynk & Co is to make cars at a Volvo Cars plant in Belgium.
---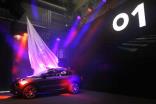 Lynk & Co launches '01' in China
30 November 2017
Geely's near-premium Lynk & Co brand has launched its first model - the 01 SUV -  in China.
---
Ford opposes Geely's Lynk & Co trademark application
22 August 2017
Ford Motor Company has complained to the US Patent and Trademark Office about Chinese automaker Geely Holdings' application to register the Lynk & Co brand in the USA, according to reports in China citing US sources.
---
Geely's Lynk shoots for half a million a year
9 August 2017
Lynk & Co, Geely's China-based premium brand has set a half-million unit annual global sales target by 2020 according to an interview with The South China Post.
---
Volvo, Geely, agree technology and new brand
4 August 2017
Volvo Cars and the premium automaker's parent, Geely Holding have completed the formation of two new entities which they said would share existing and future technology and provide the economies of scale to more rapidly develop next generation electrified vehicle technology.
---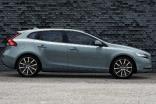 Volvo Cars and Chinese parent Geely plan new joint venture
20 July 2017
Volvo Cars announced it would set up new joint venture technology company with its Chinese car group parent Geely Holding.
---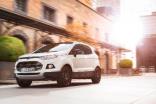 Chinese sourcing for US likely to fuel auto trade flames - report
17 November 2016
Ford's new entry into the US compact SUV market is likely to further fan the flames over automotive trade, according to a media report.
Lynk & Co. news
---
---
---
---
---
Most popular news
---
Most popular insights
---