Lotus
---
All the very latest information about Lotus in one place. The latest Lotus business news, analysis, comment and interviews, all from our automotive industry experts at just-auto.
Latest news
---
New Lotus sports car series confirmed – Elise, Exige and Evora embark on final year of production
26 January 2021
---
Zhejiang Geely Holding Group total sales exceed 2.1 million units in 2020
22 January 2021
Zhejiang Geely Holding Group (Geely Holding) has announced that aggregate sales across its three automotive subsidiary units – Geely Auto Group, Volvo Car Group and Geely New Energy Commercial Vehicle Group – exceeded 2.1 million units in 2020.
---
Alpine and Lotus to work on EV sportscar
14 January 2021
As part of the Alpine Business Unit development, Groupe Renault and Group Lotus have signed a memorandum of understanding (MoU) to study a number of areas of cooperation, including the joint development of an EV sportscar.
---
Lotus Engineering launches battery test facility
24 November 2020
Lotus Engineering is launching a UK pilot containerised battery testing facility to assess energy storage solutions for the EV sector.
---
Lotus gets UK Gov funding for BEV architecture
2 October 2020
An engineering partnership led by Lotus has won UK Government support and funding to develop anew next-generation Battery Electric Vehicle (BEV) architecture.
---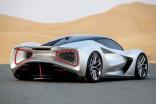 Geely fortifies Proton and Lotus for growth
4 June 2020
Many were the sceptics when Li Shufu became the latest owner and part owner of Lotus Cars and Proton respectively. So far, and that includes the COVID-19 crisis, progress could be rated OK and excellent. Geely's boss continues to invest in both, tasking the CEOs of these car makers to show him a pathway to sustainable profits.
---
Lotus and Centrica agree partnership to redesign electric vehicle ownership
11 May 2020
---
Lotus and Centrica agree 'EV ownership' partnership
11 May 2020
Centrica plc, the parent company of energy giant British Gas, and Geely-owned Lotus are working together to develop a new model for electric vehicle ownership that they say 'fully integrates future mobility and energy'.
---
Lotus chooses high-quality and high efficiency top coat line from Dürr
20 April 2020
---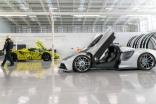 Lotus Evija manufacturing facility near ready
19 February 2020
Geely-owned Lotus says the new manufacturing facility where it will build the Evija electric sportscar is being readied for final prototype production.
---
Lotus launches new Evora GT410 with improved usability, new levels of comfort and exceptional value for money
29 January 2020
---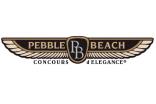 2019 Monterey Week world debuts list
19 August 2019
Monterey Automotive Week, including the Pebble Beach Concours d'Elegance, took place between 13 and 18 August inclusive. The following cars and concepts were world premieres.
---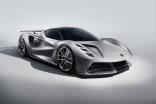 Lotus launches electric hypercar
17 July 2019
As noted in our recent analyst forecast of future Proton and Lotus models, the English company has now launched its electric hypercar, called Evija ('ev-eye-a'), co-developed by Lotus and Williams Advanced Engineering.
---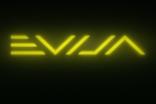 Proton and Lotus future models
8 July 2019
After first taking a look at the Geely and Geometry brands and then Lynk & Co, this third feature in a five part series examining the divisions of ZGH turns the focus to Proton and Lotus.
---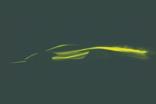 Lotus to reveal all-electric 'Type 130' hypercar
31 May 2019
Geely-owned Lotus says its all-electric hypercar – project code Type 130 – will be revealed in London on 16th July.
---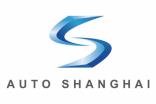 Auto Shanghai 2019 - world premieres list
17 April 2019
Auto Shanghai took place across 12 halls, each of which has two levels, with total floor space of 360,000 square metres quoted by the organiser. There were 136 scheduled press conferences on 16 and 17 April plus multiple events which took place in the days (and weeks) beforehand as OEMs attempted to have their brands' voices heard in the welter of announcements.
---
Lotus/Williams to develop advanced propulsion tech
29 January 2019
Lotus and Williams Advanced Engineering have announced a strategic technical partnership in which the companies will share research and development into advanced propulsion technologies.
---
Lotus cars to be produced in China - report
17 January 2019
Geely - owner of Lotus - is reportedly planning to start producing Lotus cars in a new facility in Wuhan, China.
---
Lotus announces senior leadership appointments
16 January 2019
---
Lotus sells record 1,630 cars globally in 2018
14 January 2019
---
Lotus appoints Phil Popham to commercial role
13 September 2018
Group Lotus has announced the appointment of Phil Popham as Senior Vice-President – Commercial Operations for Group Lotus and CEO – Lotus Sports Cars, effective from 01 October 2018. Popham  will report to Group Lotus plc CEO, Mr Feng Qingfeng.
---
Lotus appoints new director of product strategy and management
30 August 2018
---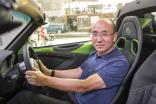 Lotus under Geely - what's the plan?
17 July 2018
Lotus is something of a curiosity. Like Chrysler, many companies have owned it, only to eventually sell to another firm, usually having sustained substantial losses during the period of control. Will things be different under Geely?
---
Feng Qingfeng succeeds Gales as Lotus CEO
4 June 2018
Zhejiang Geely Holding Group has announced that Feng Qingfeng, vice president and chief technical officer of Geely Auto Group, has been appointed to succeed Jean-Marc Gales as chief executive officer of Group Lotus effective immediately.
---
Geely acquires majority stakes in Lotus
2 October 2017
---
Lotus Group reports GBP10m profit in H2 FY2016-17
11 August 2017
---
Lotus presents new Evora GT430
21 July 2017
---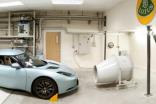 COMMENT - Lotus and a new beginning. Again?
28 June 2017
The deal is done. DRB-Hicom Berhad has signed an agreement for China's Zhejiang Geely Holding Group (ZGH) to take a 49.9% equity stake in Malaysian carmaker Proton Holdings Berhad (Proton). DRB also sold its stake in Lotus to ZGH (with a minority held by Etika Automotive). Ian Adcock considers the future for Lotus.
---
Geely acquires Proton stake and all of Lotus
23 June 2017
DRB-Hicom Berhad has signed an agreement for China's Zhejiang Geely Holding Group (ZGH) to take a 49.9% equity in Malaysian carmaker Proton Holdings Berhad (Proton). DRB also sold its entire stake in Lotus Advance Technology to ZGH and Etika Automotive. The signing came 30 days after both parties signed a heads of agreement on the deal in Putrajaya.
---
Lotus unveils new Lotus Elise line up
20 March 2017
1
Lotus news
---
---
---
---
---
Most popular news
---
Most popular insights
---