LG Chem
---
All the very latest information about LG Chem in one place. The latest LG Chem business news, analysis, comment and interviews, all from our automotive industry experts at just-auto.
Latest news
---
Indonesian SOEs to drive EV battery investment
19 October 2020
The Indonesian government has ordered three leading state owned enterprises (SOEs) to establish a joint holding company to drive the development of a local electric vehicle (EV) battery manufacturing and service industry, according to local reports.
---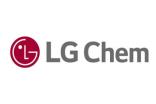 Is Tesla gearing up to buy LG Chem's battery division?
13 October 2020
South Korea-based LG Chem has recently overtaken China's CATL and Japan's Panasonic to become the world's largest supplier of lithium-ion batteries for electric vehicles (EVs).
---
Hyundai recalling Kona EVs after battery fires
9 October 2020
Hyundai Motor will voluntarily recall Kona electric vehicles because a possible short circuit due to what may be faulty manufacturing of high voltage battery cells could pose a fire risk, South Korea's transport ministry told the Reuters news agency.
---
Tesla disappoints investors with big 'reveal'
23 September 2020
Investors reportedly cut US$50bn from Tesla market value on Tuesday despite CEO Elon Musk's promise to cut electric vehicle costs so much a US$25,000 car that drives itself would be possible, but not for at least three years.
---
Tesla battery boost not till 2022
22 September 2020
Tesla CEO Elon Musk said improvements to be unveiled at the electric-vehicle maker's Battery Day event today (22 September) would not reach "serious high-volume production" until 2022.
---
LG Chem to spin off EV battery division
17 September 2020
LG Chem plans to spin off its battery business into a separate, independent company, according to local reports citing a regulatory filing by the company.
---
CATL targets overseas acquisitions to regain leadership
17 August 2020
China's leading electric vehicle (EV) battery manufacturer Contemporary Amperex Technology Ltd (CATL) last week said it plans to invest up to CNY19.1bn (US$2.75bn) in new businesses and acquisitions to help it keep up with rising global competition.
---
European battery makers more likely to eye niches - report
13 August 2020
European battery makers are gearing up to take advantage of massive green stimulus packages unveiled since the coronavirus pandemic though many acknowledge it will be tough to match the Asian giants that dominate the mainstream market, a Reuters report said.
---
Tesla CEO asks miners to produce more nickel
23 July 2020
Tesla CEO Elon Musk has urged miners to produce more nickel, a key ingredient for EV batteries, and warned the current cost of batteries remained a big hurdle to his company's growth.
---
Hyundai Motor, Kia motors and LG chem launch global competition to invest in ev and battery start-ups
23 June 2020
---
GM close to 'million mile' EV battery
20 May 2020
General Motors is "almost there" on developing an electric vehicle battery that will last 1m miles, a top executive has said, according to a media report.
---
VW to build Northvolt battery JV infrastructure
12 May 2020
Volkswagen is to construct buildings and infrastructure for its joint venture with Northvolt at the Zwei factory to produce lithium-ion battery cells at the Salzgitter site, based on the existing Centre of Excellence for Battery Cells.
---
LG Chemical becomes the world's largest lithium battery company Ningde era retreats to third place
12 May 2020
---
LG Chem secures EUR480m EIB battery loan
31 March 2020
Europe's Investment Bank (EIB) has signed a EUR480m (US$528m) loan agreement with LG Chem Wroclaw Energy, the Polish subsidiary of LG Chem Group established to develop the group's battery production facility in Europe.
---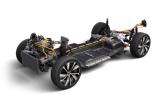 Volvo Cars opens new battery assembly line at Ghent
5 March 2020
Geely's Volvo Cars has formally opened a new battery assembly line at its Belgian factory in Ghent where it will start building its first full electric car, the XC40 Recharge P8, later this year.
---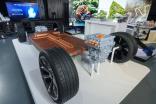 GM announces multiple segment EV strategy
5 March 2020
General Motors has shared its electric vehicle (EV) strategy at a special gathering of "hundreds" of employees, dealers, investors, analysts, media and policymakers.
---
Lucid Motors announces partnership with LG Chem
25 February 2020
---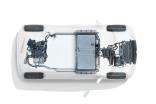 24 February 2020
Renault has launched an electric version of the Twingo, a rear engined ICE model which shares its platform with Daimler's Smart ForFour.
---
LG Chem reports 2019 earnings
4 February 2020
---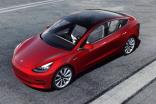 Tesla agrees battery supply deal with CATL
3 February 2020
Tesla announced it was partnering with China's largest electric vehicle battery manufacturer CATL, according to local reports in China.
---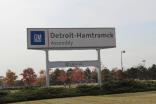 GM spending $2.2bn to make EVs at Detroit-Hamtramck
27 January 2020
General Motors has announced a US$2.2bn spend at its Detroit-Hamtramck assembly plant to produce "a variety of all-electric trucks and SUVs".
---
Daimler denies EQC production cut
24 January 2020
Daimler has said it plans to build 50,000 Mercedes EQC electric cars in 2020, denying a report in Germany's Manager Magazin which claimed it had been forced to cut back its 2020 production targets due to battery supply problems.
---
Luxoft, LG form JV on digital consumer experiences
13 January 2020
Luxoft, a DXC Technology Company, and LG Electronics (LG) have announced that they will form an automotive joint venture to advance the deployment of production-ready digital cockpit, in-vehicle infotainment, rear-seat entertainment (RSE) and ride-hailing systems based on the webOS Auto platform.
---
GM and LG Chem team on battery cell production
9 December 2019
General Motors and LG Chem have announced plans to mass-produce battery cells for future battery-electric vehicles.
---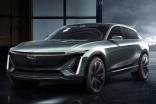 GM confirms LG battery JV for Lordstown
5 December 2019
General Motors has confirmed an earlier report it would team up with LG Chem to mass-produce battery cells for future battery-electric vehicles.
---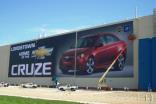 LG to make EV batteries with GM at Lordstown - report
5 December 2019
LG Chem has said it would spend US$916m at its US subsidiary by 2023 to set up an electric vehicle battery joint venture with General Motors.
---
Battery war threatens EV launches - report
28 November 2019
Spats between two South Korean EV battery makers could derail supplies and disrupt vehicle launches, according to a media report.
---
Volvo to use blockchain traceability for cobalt
6 November 2019
Volvo Cars says it will become the first carmaker to implement global traceability of cobalt used in its batteries by applying blockchain technology.
---
Geely Auto and LG Chem to manufacture EV batteries in China
14 June 2019
Shanghai Maple Guorun, an indirect 99% owned subsidiary of Geely Automobile, has announced a new joint venture partnership with LG Chem.
---
LG Chem in China EV battery JV with Geely
14 June 2019
South Korea's LG Chem said it had signed an agreement with China's Geely Auto Group to jointly invest in a new electric vehicle (EV) battery manufacturing plant in China.
1
LG Chem news
---
---
---
---
---
Most popular news
---
Most popular insights
---