Jaguar
---
All the very latest information about Jaguar in one place. The latest Jaguar business news, analysis, comment and interviews, all from our automotive industry experts at just-auto.
Latest insights
---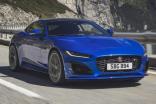 Which Jaguar F-Type - 300, 450 or 575 PS?
10 December 2020
It's hard to think of another car that's been around since 2013 and which still draws so many admiring glances. Facelifting it must have been a daunting task but the major revisions to the front end have been mostly met with praise.
---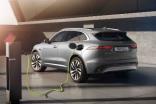 24 September 2020
The leaping cat brand saw its EU-EFTA-UK sales halve to 24,389 during the year to the end of August. Data for North America are no longer made public while things still aren't good in China (12,024 YtD, -24%). What to do about Jaguar? That's a question that new CEO Thierry Bolloré will be wrestling with right now.
---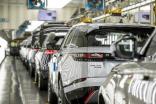 JLR - Too far, too soon? Is it all doom and gloom?
30 June 2020
Tata Motors is reportedly close to making a decision on the strategic direction of its British premium vehicle manufacturer Jaguar Land Rover (JLR).
---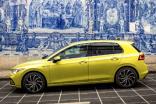 EU sales data shocks include Volvo outselling Fiat
17 April 2020
ACEA data for calendar Q1 in the European region reveal some astonishing changes in brand rankings. That includes Volvo easily outselling Fiat in March and Nissan being fewer than 500 vehicles behind all of FCA.
Latest interviews
---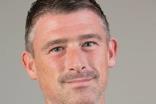 Interview with JLR's director of global purchasing and sourcing, chassis systems
21 February 2018
Neil Marsons is Global Purchasing Director, Chassis, Supply Chain Design and Global Sourcing Strategy at Tata-owned Jaguar Land Rover (JLR) where he is accountable for strategy development and execution, as well as supplier performance for all chassis systems and commodities across all JLR vehicles. Simon Warburton talked to him at JLR's Gaydon site in central England.
---
INTERVIEW: The car Jaguar designer "swore I'd never do"
15 July 2015
The Frankfurt motor show will be the launch pad for a very important Jaguar, the F-Pace SUV, vital for the brand in the US and Chinese markets, and a car chief designer Ian Callum "swore I'd never do".
---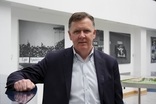 INTERVIEW: Williams CEO eyes consultancy business expansion
20 May 2015
Mike O'Driscoll, Group CEO of Williams, leads a brand that is well known for its motorsports activity and Formula One participation. However, the firm is now eyeing more consultancy business and looking further afield for opportunities. Ian Adcock caught up with him to hear more.
---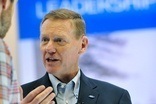 INTERVIEW: Ford CEO Alan Mulally
28 May 2014
Alan Mulally's tenure as Ford's CEO has seen the company evolve in line with his vision of 'One Ford'. He also successfully guided Ford through recession and has generally been lauded by investors. He passes the reins over to Mark Fields in July. Dave Leggett caught up with him on the London leg of his Ford circuit farewell tour of Europe.
Latest news
---
JLR confirms 2,000 further job cuts ahead of electric switch
22 February 2021
Tata-owned Jaguar Land Rover (JLR) has confirmed a further 2,000 job cuts this year, following the firm's announcement that the Jaguar brand will be all-electric by 2025.
---
Enel X partners with JLR Italia for electric mobility
18 February 2021
Enel Group global business line has partnered with Jaguar Land Rover Italia for electric mobility.
---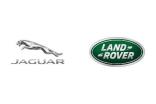 Jaguar to go all-electric from 2025
15 February 2021
Tata-owned Jaguar Land Rover (JLR) is planning to make its Jaguar brand all-electric from 2025 as part of a bold new strategic tilt in the direction of electrification.
---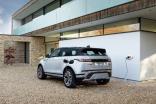 Tata's Jaguar Land Rover boosts Q3 pre-tax profit
1 February 2021
Tata Motors' Jaguar Land Rover boosted pre-tax third quarter profit to GBP439m, up GBP374m quarter on quarter and GBP121m year on year.
---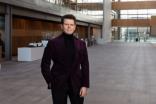 27 January 2021
New Jaguar Land Rover CEO Thierry Bollore has named Gerry McGovern, the automaker's chief creative officer, to the board of management.
---
Jaguar Land Rover retail sales continue to recover in quarter ending December 2020 with China sales growing year-on-year
12 January 2021
Jaguar Land Rover marked the end of 2020 with a second successive quarter-on-quarter recovery in sales, despite the continuing impact of Covid-19. Retail sales for the quarter ending 31 December 2020 were 128,469 vehicles, 13.1% higher than the 113,569...
---
Jaguar Land Rover to hire up to 300 trainees
30 November 2020
Despite the COVID-19 gloom, Tata Motors' Jaguar Land Rover is looking for up to 300 new apprentices, undergraduates and graduates to join the business in September 2021.
---
JLR creates smart city hub in Ireland for autonomous testing
16 November 2020
Tata Motors' Jaguar Land Rover is working with global software, mobility and telecoms companies to create a smart city hub that will allow real world testing of connected technology where self driving vehicles share the streets with cars, pedestrians and cyclists.
---
Tata Motors Q2 FY21 results
28 October 2020
Tata Motors Ltd announced its results for quarter ending September 30, 2020. > Revenue ?53.5KCr; PBT ? (0.8) KCr, EBIT breakeven > JLR delivers positive PBT with EBITDA at 11.1%, TML(S) EBITDA at 2.6% (+480bps), > PV revenue...
---
Tata-owned JLR swings to quarterly profit
27 October 2020
Tata-owned Jaguar Land Rover (JLR) has reported a profit for the three months ended 30 September 2020 (the company's Fiscal Q2).
---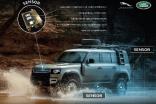 Tata Motors' JLR adapts aerospace technology for lightweight vehicles
22 October 2020
Tata Motors' Jaguar Land Rover is taking part in pioneering research trials to test the capability of advanced lightweight metals and composites.
---
No deal Brexit could be more negative on UK automaker credit quality than COVID-19 - Moody's
21 October 2020
A no-deal Brexit could have a long-lasting negative impact on UK automakers as permanent tariffs, trade barriers, and currency depreciation come into force, Moody's said in a report.
---
Moody's - Tata Motors faces tougher recovery than JLR
20 October 2020
Moody's Investors Service said in a report the uncertain pace of recovery in global auto demand would continue to weigh on Tata Motors and its wholly owned subsidiary Jaguar Land Rover Automotive (JLR) over the next 12-18 months, as reflected in their...
---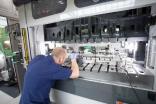 UK auto supplier secures funding to produce thin laminates
15 October 2020
A Birmingham, UK based stamping specialist has started on a GBP1m project which will develop a new process to support the UK's acceleration into automotive electrification.
---
Tata's Jaguar Land Rover launches noise cancel tech
12 October 2020
Tata Motors' Jaguar Land Rover has revealed new noise cancellation technology that removes unwanted road and tyre sounds from the cabin.
---
Tata Motors Group global wholesales at 202,873 in Q2 FY21
8 October 2020
The Tata Motors Group global wholesales in Q2 FY21, including Jaguar Land Rover, were at 2,02,873 nos., lower by 16%, as compared to Q2 FY20. Global wholesales of all Tata Motors' commercial vehicles and Tata Daewoo range in Q2 FY21 were at 56,614...
---
Jaguar Land Rover plants back on two shifts
6 October 2020
Jaguar Land Rover said its plants were back on two shifts after retail sales for the three month period to 30 September 2020 improved significantly versus the preceding quarter but continued to be impacted by COVID-19.
---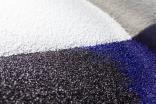 JLR to use recycled materials for trim and floor mats
29 September 2020
Tata Motors' Jaguar Land Rover said it was working with Econyl nylon to develop high-quality interiors made from ocean and landfill waste.
---
Range Rover Velar electrifies with plug-in hybrid and state-of-the-art infotainment
24 September 2020
The Range Rover Velar is now even more desirable, sustainable and intelligent with the introduction of an electric plug-in hybrid option, advanced new infotainment technology and elegant new design features. The mid-size luxury SUV, which sits between the...
---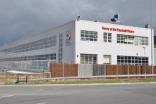 More UK OEMs restart after summer break
21 August 2020
More UK manufacturers have outlined their summer manufacturing plans as OEMs adjust to coping with the global pandemic.
---
JLR upcycles aluminium to slash CO2 emissions
21 August 2020
Research by Tata-owned Jaguar Land Rover (JLR) has revealed how an innovative recycling process could upcycle aluminium waste from drinks cans, bottle tops and end-of-life vehicles into the premium cars of the future and reduce production CO2 emissions by up to 26 per cent.
---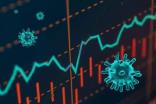 UPDATED - Daily automotive coronavirus briefing FREE TO READ
19 August 2020
A daily update of news and views on the COVID-19 coronavirus crisis and its impact on the automotive sector
---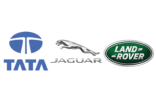 JLR 'bailout talks' with UK Government ended - report
17 August 2020
Talks between the UK Government, Tata-owned Jaguar Land Rover (JLR) and Tata Steel - which could have seen the British Government make big bailout loans and possibly take a stake in both businesses, have reportedly ended without agreement.
---
Tata Motors denies it will sell stake in JLR
17 August 2020
Jaguar Land Rover (JLR) parent company Tata Motors has issued a statement denying media reports that it could be prepared to sell a stake in JLR to raise funds for the embattled carmaker.
---
Jaguar Land Rover makes statement with new site in South West London
17 August 2020
Jaguar Land Rover opens the doors of its first UK 'Statement Site' in South West London. The second site of its kind globally, this marks an exciting moment for franchise partner Guy Salmon and Jaguar Land Rover. In its 70 years of trading,...
---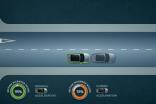 Tata's JLR developing anti-nausea software for AVs
6 August 2020
Jaguar Land Rover is pioneering software that will reduce motion sickness by adapting the driving style of future autonomous vehicles.
---
Tata Motors announces results for quarter ending June 30, 2020
3 August 2020
Tata Motors Ltd announced its results for quarter ending June 30, 2020. JLR: The quarter reflected the full impact of COVID-19 with temporary retailer and plant shutdowns for most part of the quarter. However, the transformation programme continued to...
---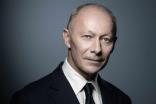 Ex-Renault CEO becomes Jaguar Land Rover chief
28 July 2020
Tata Motors chairman Mr Chandrasekaran has announced the appointment of former Renault CEO Thierry Bollore as chief executive officer of Jaguar Land Rover, effective 10 September 2020. He replaces Ralf Speth.
---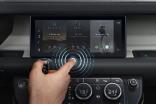 Jaguar Land Rover develops contactless touchscreen to help fight bacteria and viruses
24 July 2020
New contactless touchscreen technology developed by Jaguar Land Rover and the University of Cambridge will, the pair claimed, help keep drivers' eyes on the road and reduce the spread of bacteria and viruses in a post COVID-19 world.
---
Tata Motors Group global wholesales plunge in first quarter
10 July 2020
Unsurprisingly, given global availability of Jaguar Land Rover models and the COVID-19 pandemic, Tata Motors Group global wholesales in the first quarter of fiscal year 2020/21, including JLR, fell 64% year on year to 91,594.
Jaguar news
---
---
---
---
---
Most popular news
---
Most popular insights
---